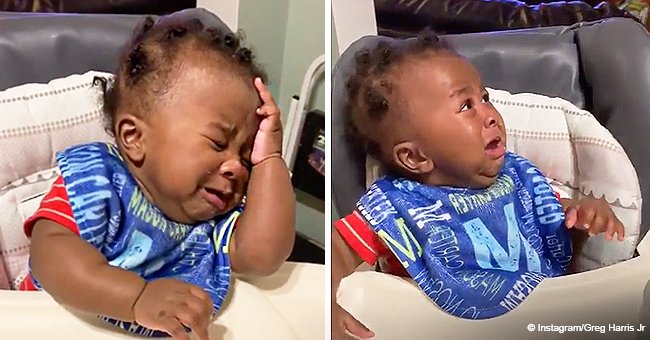 Adorable Moment Baby Face-Palms and Erupts in Tears after Seeing Father's New Haircut
A baby burst into tears when he saw his father with his hair cut short, and the video of his priceless reaction has gone viral.
A video shared on social media has gone viral with over 130,000 views garnered since it was posted on March 19, 2019.
The video shows the reaction of an 8-month old baby when his father comes home with a new haircut, and it is heartbreakingly sweet and funny at the same time.
A SURPRISE FOR AN UNSUSPECTING BABY
For 8-month-old baby, Mason Carter Harris, life was business as usual. He was sitting in his highchair, with his trusty bottle in front of him filled with delicious milk, and mom close at hand.
Then, Mason's entire world shattered when a familiar stranger walked in and said "Hi!" in a beloved voice. Could this be daddy?
Greg Harris walks in/ Source: Instagram/Greg Harris
Greg had previously sported what she described as a mohawk fro
DAD'S SHORN LOCKS SENT MASON INTO SHOCK
At first, Mason just stares at the man for long seconds in silent disbelief. Then his tiny face crumples, and he starts sobbing as if his heart will break, his tiny hand pressed to his forehead in sorrow.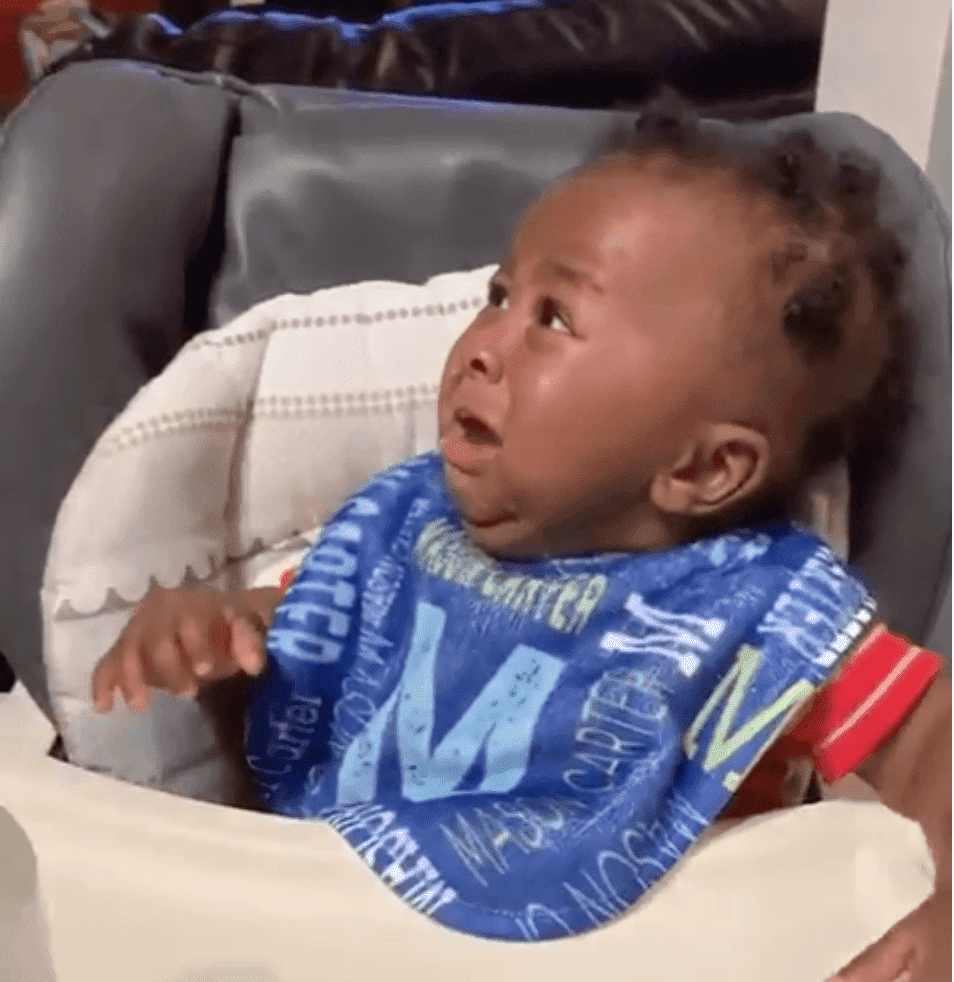 Baby Mason sees Greg Harris/ Source: Instagram/Greg Harris
MASON TURNS AWAY FROM HIS FATHER
Poor Mason is so shocked by the sight of his father, 31-year-old New Yorker Greg Harris Jr that he turns away in an attempt to avoid the dreadful vision, and continues to cry convulsively.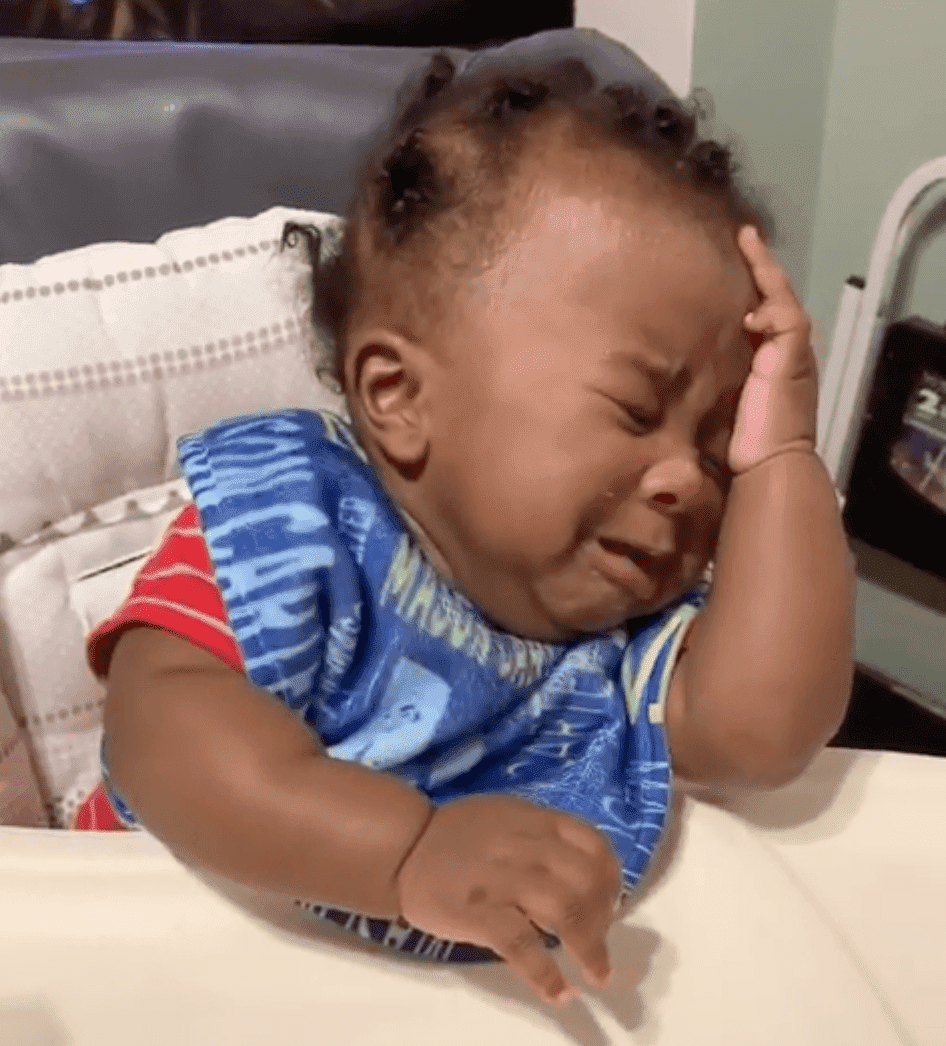 Baby Mason cries / Source: Instagram/Greg Harris
THE RADICAL CHANGE THAT STARTLED MASON
Mason's mother Michelle and his older sibling both reassured him that it was his «father standing there, but the baby was inconsolable.
Greg eventually took the distraught tike into his arms to console him, but he just wouldn't stop crying.
Mom Michelle explained that Mason's shock was understandable, since Greg had previously sported what she described as a mohawk fro, and showed up with a closely-cut shaved head.
DANCING BABY DELIGHTS THE INTERNET
Another video clip of a baby has gone viral on Facebook with over 5 million views In this clip, a baby girl is happily dancing with her dad to Michael Jackson's "The Way You Make Me Feel,"
The little girl is facing the computer screen, watching as daddy dances behind her, captured by the web cam, and bopping along happily.
Then to her astounded horror, her dancing dad rips off his T-shirt. Her eyes go as wide as sauces, and she gapes in disbelief at this evidence of adult madness.
Videos of babies and their sweet uncomplicated world and their reactions are some of the most popular on social media, garnering millions of views, and sometimes earing parents a fortune.
Please fill in your e-mail so we can share with you our top stories!