Kate Middleton Waves to Crowd in an Adorable Rendition of Charlotte's Signature Gesture
The Duchess of Cambridge Kate Middleton has recently made an appearance at the Foundling Museum and channeled her daughter Princess Charlotte by doing her special wave.
After accompanying Queen Elizabeth II on their first joint outing together, on Tuesday, March 19, 2019, the Royal went solo to the London Museum, which she is the new patron of.
But even before going inside, Middleton turned one last time to the crowd that gathered to see her and waved, a move made famous by little Charlotte.
Kate turned and waved to the crowd before walking in. pic.twitter.com/JVHwrCNenJ

— Danielle Stacey (@daniellestacey1) March 19, 2019
THE ORIGIN OF CHARLOTTE'S FAMOUS WAVE
By now, almost everyone is aware of the Princess' willingness to address the public, and every time she does it, it is like visiting the Lindo Wing of St. Mary's Hospital all over again.
On April 2018, Prince William, followed by Prince George and Princess Charlotte, walked up the steps to the hospital to meet Prince Louis, the new addition to the family.
Prince George of Cambridge and Princess Charlotte of Cambridge arrive with Prince William, Duke of Cambridge at the Lindo Wing, St Mary's Hospital in London. #princesscharlotte #princegeorge #royalbaby #royal #stmaryshospital pic.twitter.com/9sTyYROBfc

— Mark Cuthbert (@markacuthbert) April 23, 2018
Charlotte has always loved to entertain others and has never been shy when it came to public appearances
Upon arriving at the hospital, the Princess waved at the crowd gathered outside, and just before entering the building, turned around and waved one last time.
Ahh....Prince William returns to the Lindo Wing with his children to see their new baby brother #RoyalBaby #DuchessofCambridge Gorgeous waves from Charlotte pic.twitter.com/FiPDcN8Fjl

— Rebecca English (@RE_DailyMail) April 23, 2018
STEALING THE SHOW AT THE ROYAL WEDDING
That was the very first time that Charlotte did her famous waving move, which her mother replicated. She would then repeat the gesture the following month, during Prince Harry and Meghan Markle's royal wedding.
While climbing the steps to St. George's Chapel at Windsor Castle, the 4-year-old did the over-the-shoulder-wave, which was warmingly received by photographers and those invited to stand outside the chapel.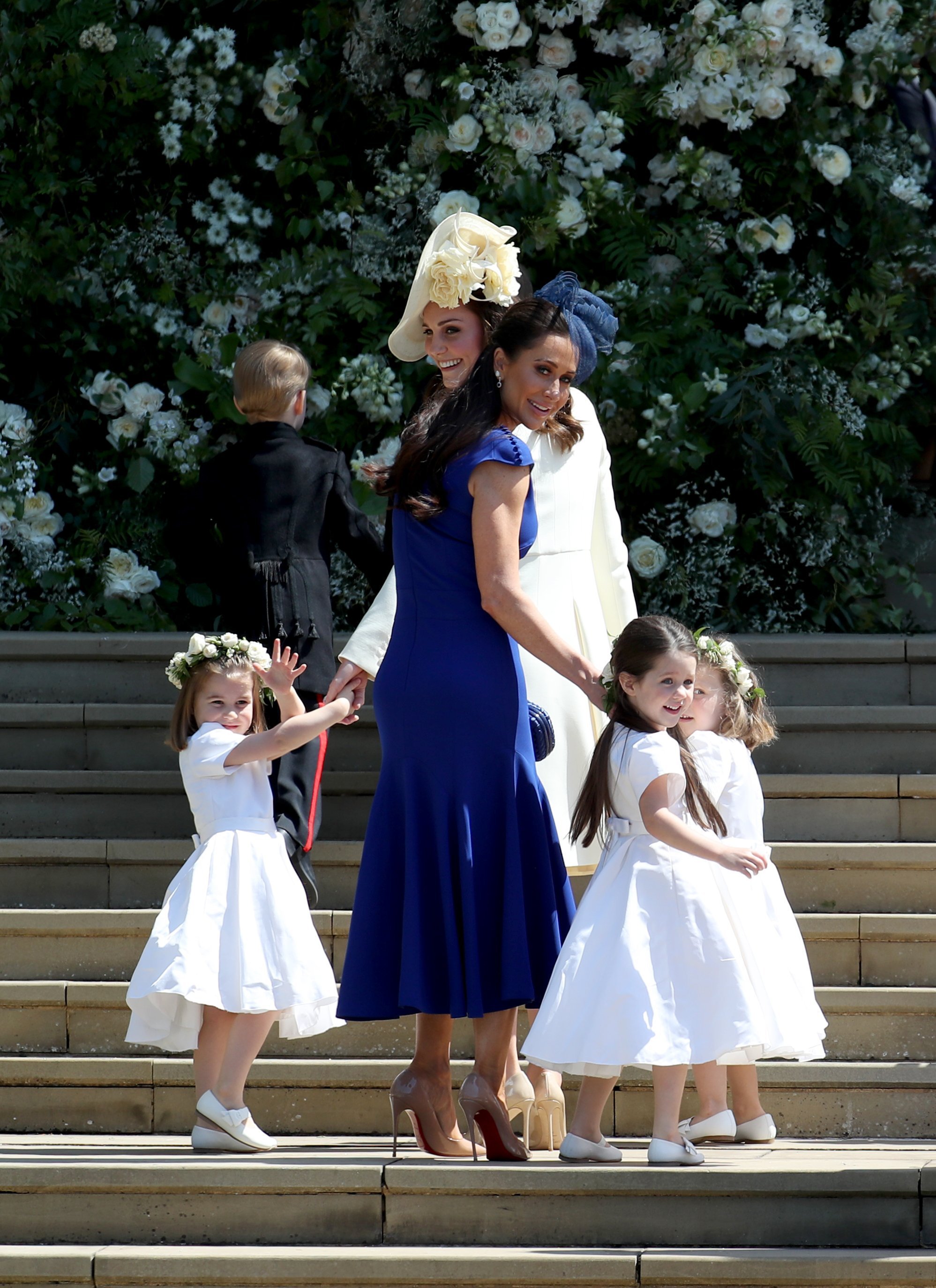 ALWAYS FUN AND POLITE
But that wouldn't be the last time the young royal would grace the public with her famous greeting, as she reprised it in July, at Prince Louis' christening, and October, at Princess Eugenie's wedding.
According to Prince William, Charlotte has always loved to entertain others and has never been shy when it came to public appearances, which says quite a lot about the Princess' personality.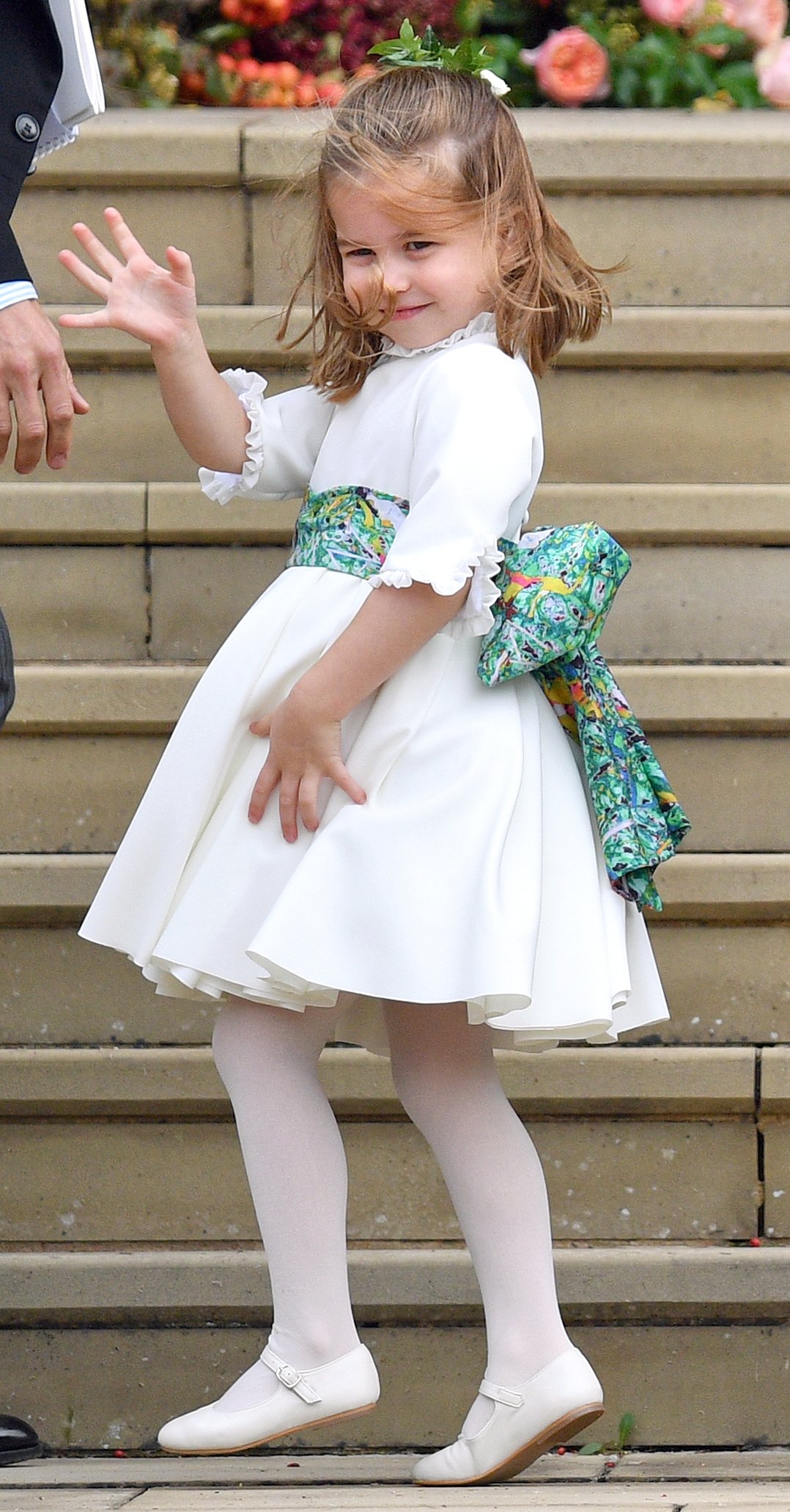 Whenever she is seen outside of the castle, Charlotte is bound to show her "full of fun and excited energy" as she greets those lucky enough to see her in person.