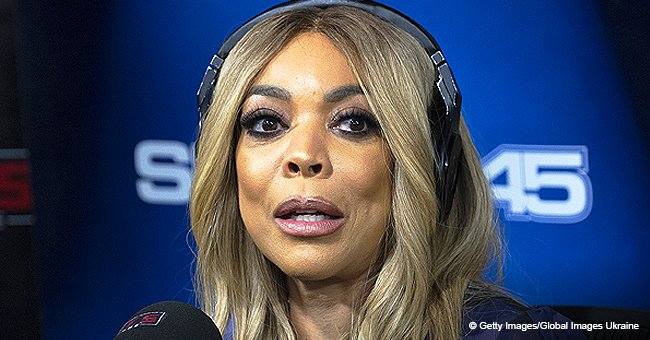 Wendy Williams Spotted Heading Back to Sober House, Admitted to Living There & Having a Sober Coach

Wendy Williams stunned fans with the revelation that she is living at a sober living facility.
Wendy Williams wept as she admitted on her show on March 19, 2019, that she is undergoing treatment at a sober living facility in Queens, New York.
The 54-year-old talk show host, who had previously admitted to having had a problem with cocaine, is being treated for an alcohol and prescription drugs addiction.
"She's sleeping at a recovery residence there and has a sober coach with her at all times, they even go to the bathroom with her."
A FRACTURED SHOULDER PLUNGED WENDY INTO DEPRESSION
Williams, 54, revealed that she became addicted to prescription pain killers after she fractured her shoulder during a confrontation with her notorious cheating husband Kevin Hunter, 47
Hunter has an ongoing and very public affair with a much younger massage therapist, Sharina Hudson, 33.
Up until her revelation, only Hunter and Williams' son Kevin, 19, had been aware of her predicament.
KEVIN HUNTER WON'T LEAVE HIS MISTRESS OR DIVORCE HIS WIFE
Although Hunter had guaranteed that his affair with Hudson was over, in December 2018 Williams hired a private eye who confirmed that the relationship was ongoing.
WENDY WILLIAMS' HEALTH PROBLEMS
The revelation that her husband was still cheating tipped the celebrity over the edge, and combined with a diagnosis of Grave's Disease, opened the door to depression and addiction.
Graves is an autoimmune disorder that causes hyperthyroidism and irritability, muscle weakness, and sleeping problems.
WILLIAMS IS LIVING IN A FACILITY
Williams revealed that she has been living at a sober living facility, and that she is picked up from the facility every morning by a driver and taken to the Manhattan studio.
After the show, her husband picks her up and takes her back to the rehabilitation facility, where she spends the rest of her day and night.
Up until her revelation, only Hunter and Williams' son Kevin, 19, had been aware of her predicament.
WENDY WILLIAMS' STRUGGLES WITH ADDICTION
Wendy Williams had been forthcoming about her past addiction to cocaine, but now she has revealed that her struggle with substance abuse is ongoing.
Williams heads a non-profit organization focusing on drug education, rehabilitation and prevention, and she knows the agony of addiction first-hand.
She is currently living in a sober living facility to overcome her cirrent addiction to prescription drugs and alcohol:
"I have been living in a sober house. Nobody knew - because I look so glamorous out here."
Williams admitted that she is attending addiction meetings every day after her show, sharing her struggles with fellow sufferers.
Prescription drug addiction has reached epidemic proportions in the United States, and drug overdoses are now the leading cause of death for Americans under the age of 50.
Please fill in your e-mail so we can share with you our top stories!