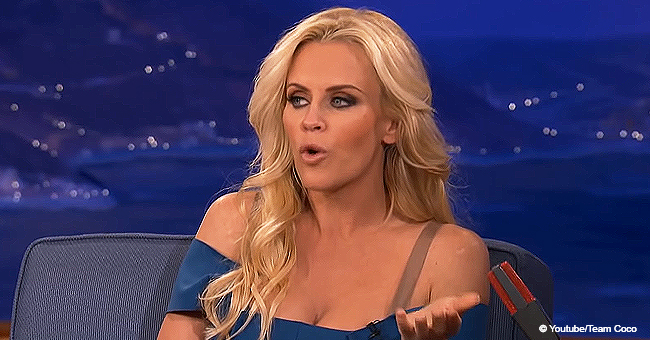 Jenny McCarthy Slams Barbara Walters & Whoopi Goldberg, Reveals She Was 'Miserable' on 'The View'

Jenny McCarthy delivered a mouthful against her former co-hosts on "The View" as she recalled her one-season stint on the show her "most miserable" year.
Jenny McCarthy didn't have a lot of nice things to say about Barbara Walters and Whoopi Goldberg, two of her former co-hosts who she claims trapped her in the middle of their power play and made her stay in the show a living hell.
TREADING ON SHAKY TERRITORY
McCarthy opened up about the "miserable" year she spent co-hosting with the veterans of "The View" in Ramin Setoodeh's book, "Ladies Who Punch: The Explosive Inside Story of The View," an excerpt of which was recently featured by Vulture.
According to the 46-year-old, her entry into the program in 2013 came at a time of transition after liberal Joy Behar and conservative Elisabeth Hasselbeck exited. McCarthy was asked to join because producers wanted to veer away from political debates and infuse pop culture. She was offered her own talk show on CBS but turned it down for the ABC show. It turned out to be the biggest regret of her life. She says Walters reminded her of the film "Mommie Dearest" while Goldberg was all about control.
"Every day I went home and I was miserable. It really was the most miserable I've been on a job in my twenty-five years of show business."
ON WALTERS' TEMPERAMENT
Speaking about Walters, McCarthy said the legendary journalist was very temperamental. She would have issues with McCarthy's clothes (she estimates changing clothes 50 times because of Walters) and would blame her for things she didn't do. She recalled one incident concerning a tampon and how Walters assumed she left it floating in the toilet.
"She's standing in the hallway where the guests are, yelling at me about a tampon. I don't know. Maybe in her brain, she went, 'I'm going to the youngest, newest person here, because obviously she has her period and left a tampon floating. This is Barbara Walters. I'm not going to yell at her. So finally I said, 'I'll take care of it. I'll take one for the team and I'll flush it.'"
ON WHOOPI'S CONTROLLING WAYS
Meanwhile, Goldberg, she said, "had an addiction to controlling people's thoughts, their words, the room, the table, your feeling, your mood." McCarthy adds, "She had an addiction to controlling all of it and everybody."
TRAPPED IN THE MIDDLE OF A POWER PLAY
What's worse is that she would often find herself in the middle of her warring co-hosts. Walters, who was on her final year on the show, had problems with Goldberg. In fact, McCarthy was reminded of the show "Survivor" when with them.
"The table reminds me a little bit of Survivor. There was a war between Barbara and Whoopi about Barbara wanting to moderate. This is one of the reasons I decided not to ally with Whoopi. It broke my heart when Barbara would shuffle to Whoopi and say, 'Can I moderate please?' And Whoopi would say no."
She continues,
"People don't understand. Whoopi can knock over anyone in a debate. Her voice is not only strong in meaning but in sound. I wasn't going to play a kiss ass."
ON NOT BEING HERSELF
McCarthy also says it didn't help that the producers of the show were trying to change her.
"They did try to change me. They wanted Elisabeth back, and I wasn't Elisabeth. I would literally have meetings before the show of them trying to input opinions in me to go against Whoopi. I was going to work crying. I couldn't be myself."
It was only a year but McCarthy admits she regrets taking the job.
"Every day I went home and I was miserable. It really was the most miserable I've been on a job in my twenty-five years of show business. I kicked myself for not taking the CBS job, of course."
THE AFTERSHOCKS
McCarthy left at the end of the season. Walters retired that same year, which, according to McCarthy, was a forced retirement due to her low popularity rate.
In 2015, McCarthy reportedly received a call from producers asking if she'd consider coming back. She declined.
McCarthy is currently married to singer Donnie Wahlberg. They wed in 2014. The couple agreed they will no longer have children together. Wahlberg has two from his previous marriage while his wife has one from hers. In the past, McCarthy had been very vocal about her son's autism and blamed vaccinations as the cause.
Please fill in your e-mail so we can share with you our top stories!