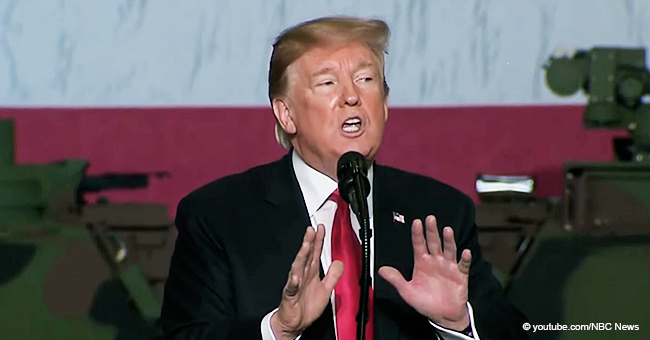 Trump Says He Didn't Get a 'Thank You' for Giving John McCain the Funeral That He Wanted

President Donald Trump made some shocking remarks about the late Senator John McCain as he labeled him "not my kind of guy" during a speech that had nothing to do with the former politician.
During an event in Ohio, Trump attacked John McCain in a rant about the former senator's handling of a dossier that alleged Trump's involvement with the Russians.
McCain, a war veteran, passed away on August 25, 2018. He had been battling brain cancer before his untimely death at 81 years old. Trump's speech about him is found below.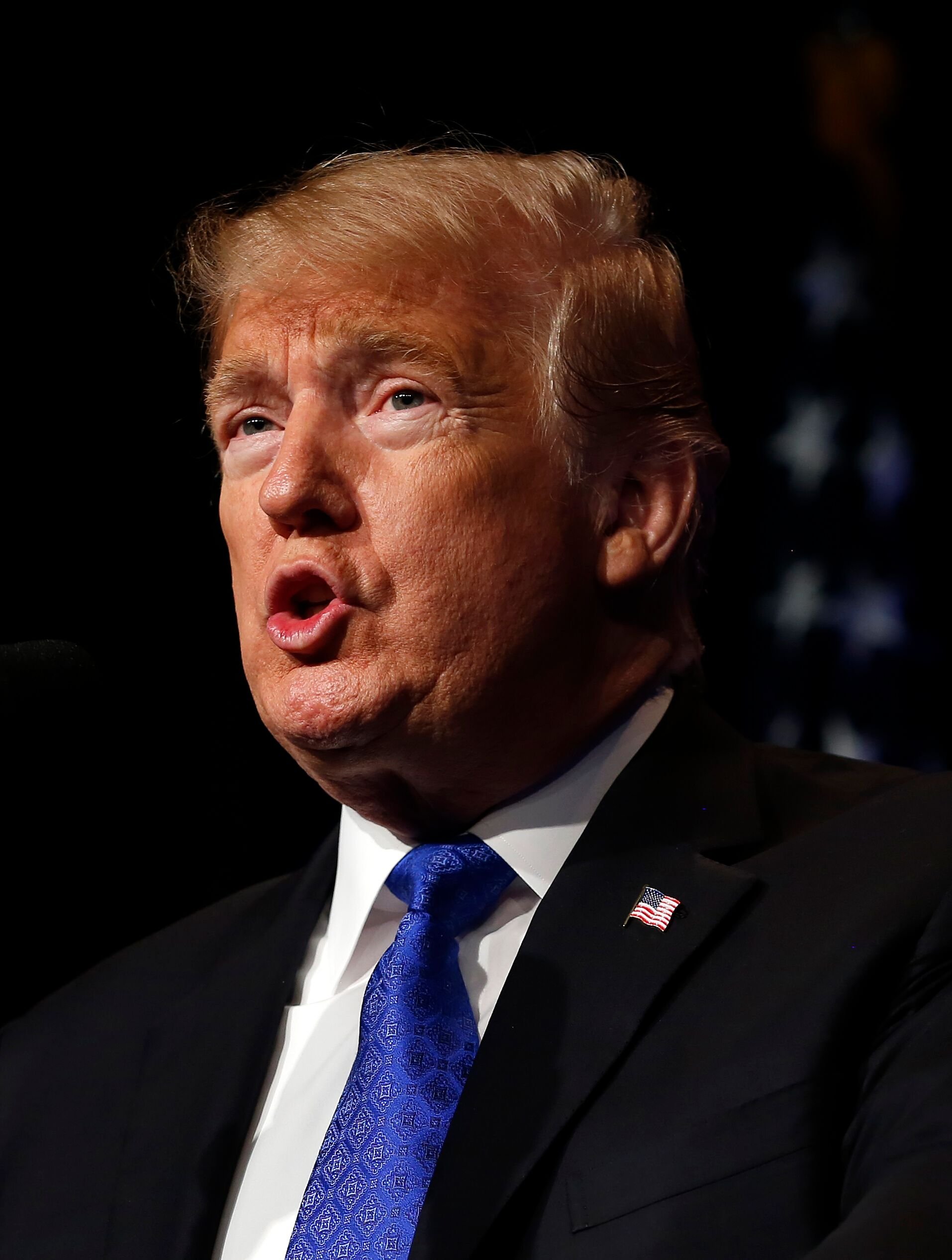 President Donald Trump | Photo: Getty Images
The president expressed how appalled he was that McCain did not sign onto the repeal of the Affordable Care Act in July 2017, saying that the senator "didn't get the job done for our great vets."
Trump, 72, also spoke about a "fake and phony dossier" that "was paid for by Crooked Hilary Clinton."
He continued:
"And John McCain got it. He got it. And what did he do? He didn't call me. He turned it over to the FBI hoping to put me in jeopardy. And that's not the nicest thing to do."
Trump then went into McCain's funeral, which happened less than seven months ago and to which the president wasn't invited.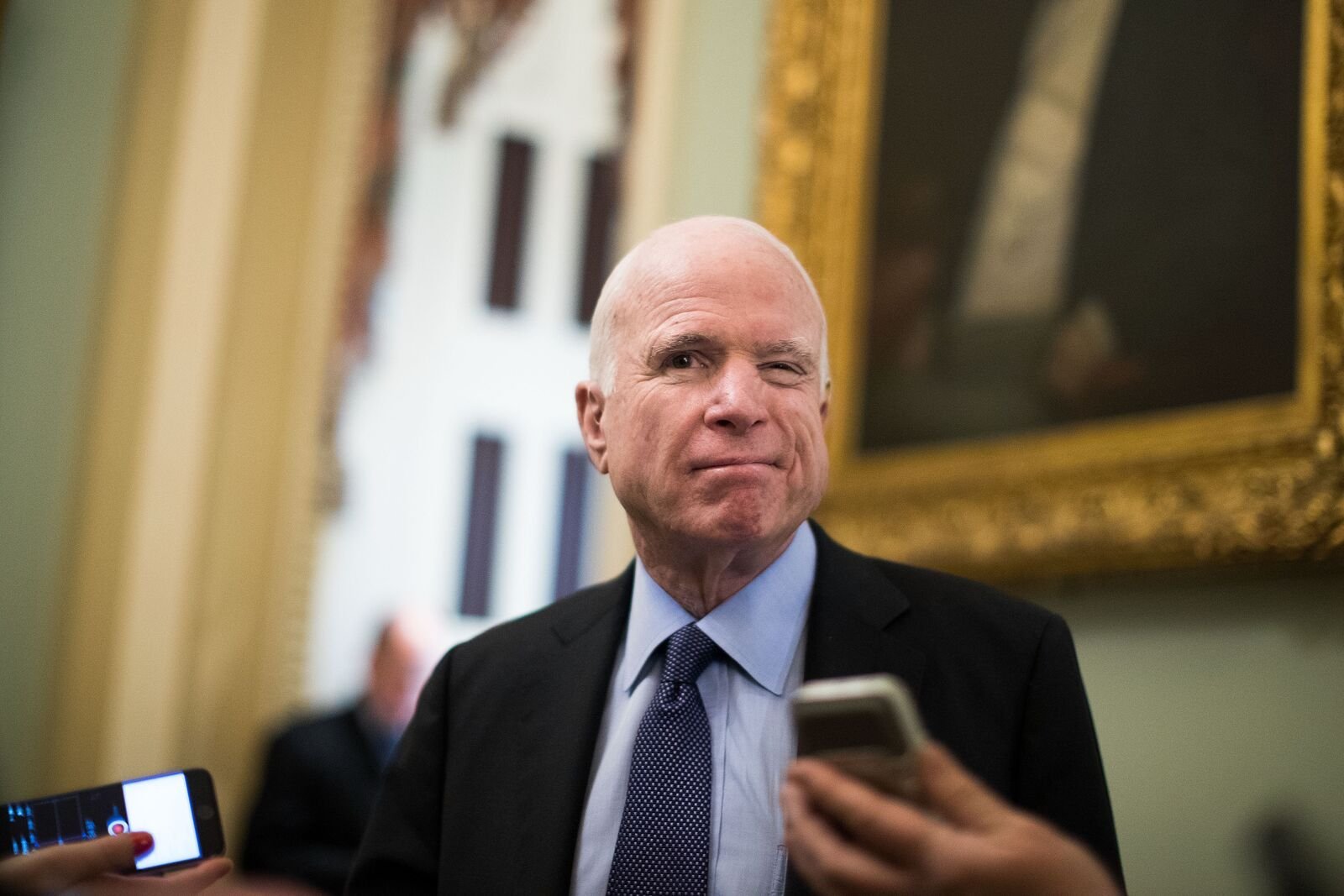 Deceased Senator John McCain | Photo: Getty Images
He said:
"I endorsed him at his request and I gave him the kind of funeral that he wanted, which as president I had to approve. I don't care about this, I didn't get a thank-you. That's okay. We sent him on the way. But I wasn't a fan of John McCain."
Trump finished off by providing a highly bizarre reason he went after the deceased senator:
"... But the press keeps — 'What do you think of McCain? What do you think?' Not my kind of guy. But some people like him and I think that's great."
The discussion all began with Trump's disapproval of having a building named after McCain. Senate Minority Leader Charles Schumer is still pushing for it despite Trump's unprovoked attacks on McCain.
Over the weekend, Trump took to Twitter to assert that McCain was "last in his [military] class" at the time of training and again mentioned the dossier that McCain gave over to the FBI.
On Wednesday, Trump also proposed that the Robert Mueller report on the Russian collusion should be shown to the public. Trump clearly believes he has nothing to hide as he said, "let people see it. There was no collusion. There was no obstruction. There was no nothing."
The majority of persons, including Republican officials, were disgusted by Trump's words about the late McCain. Yet none were as turned off as the senator's daughter, Meghan McCain.
She responded to Trump's weekend rant about her late father. Meghan compared Trump's weekend activities on Twitter to the family time her father set aside that involved cooking, fishing, and hiking.
Meghan claimed she was sorry for Trump's 12-year-old son Barron considering what his father did instead of bonding with him. The "View" co-host spoke directly to the head of state:
"Your life is spent on your weekends not with your family, not with your friends, but obsessing, obsessing over great men you could never live up to."
While Meghan received applause for standing up on her father's behalf, the President will undoubtedly continue to face negative feedback from both political parties for his highly inappropriate remarks.
Please fill in your e-mail so we can share with you our top stories!