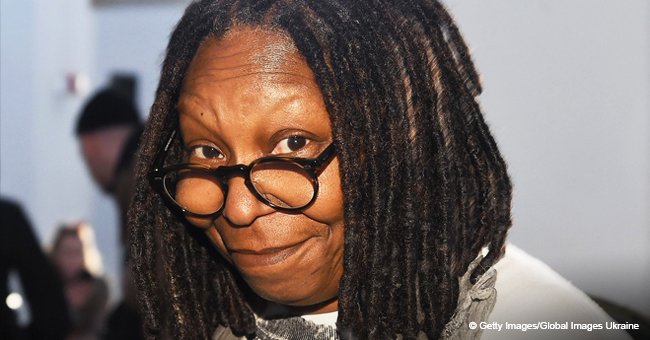 Whoopi Goldberg's Great-Granddaughter Looks Just like Her Great-Grandma as She Poses in Sweet Pics
Whoopi Goldberg's great-granddaughter, Charli Rose is melting hearts in recent photos shared to social media and the little girl is like her famous great-grandma in more ways than one.
Charli is a stunner in recent Instagram pictures shared by her mother, Amara Skye.
A post from earlier this month shows the curly-haired beauty in a multi-colored swimsuit as she posed adorably for the camera.
Another picture shows Charli and Whoopi, 63, goofing around with some pastel-hued cones while the caption is an update on the famed actress's health.
The "Sister Act" star recently had a close shave with death as she battled pneumonia. The condition kept her away from co-hosting duties on "The View" for over a month.
"She doesn't like to be babied and she's very specific" ~Whoopi Goldberg
"I came very, very close to leaving the Earth," Whoopi said in a video update.
While fans missed her contributions and presence on "The View," Whoopi's family must have been horrified to imagine that they could lose her, and Amara captured that sentiment in words:
"She Doin Fine!!! It's been a month and a half and she's finally back home with us. Thanks for all the love and support while she was down! Granny you gave us a scare but we are sooo happy you're here. I love you."
The doting mom also shared a video of Charli Rose, who turned five on March 15, eating ice-cream.
Amara Skye is the first child of Whoopi's only daughter Alex Martin. Alex has two other kids: Jerzey and Mason Dean. Amara welcomed Charli in 2014, after which a proud Whoopi took to social media to flaunt the new arrival.
Since then, the "Color Purple" actress never hesitates to gush over her only great-granddaughter. She told Michael Strahan in November that her Halloween costume was inspired by Charli, who calls her "Oopi."
"Oopi, yeah, [she] can't quite get out Whoopi," the talk show co-host said.
During a 2016 appearance on the "Rachael Ray Show," Whoopi also revealed that Charli is dramatic and "very direct."
"She doesn't like baby-talk. She doesn't like to be babied and she's very specific."
Looks like Charli is an old soul and favors her great-grandma very much.
Please fill in your e-mail so we can share with you our top stories!