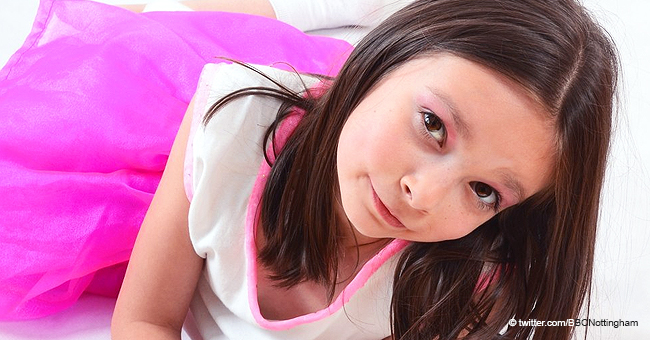 Teen Girl Who Committed Suicide Believed Family Troubles Were Her Fault, Case Review Concluded

A serious case review concluded that 13-year-old Amber Peat, who ended her own life, condemned herself for family predicaments.
Amber, from Nottinghamshire, was discovered hanged in a hedgerow on June 2, 2015, after she disappeared following a row over chores.
According to Amber's maternal grandmother, Dianne Gillibrand, the teen had no reason to commit suicide.
As indicated by the review, her demise couldn't have been foretold in spite of the concerns for her "emotional well-being."
The review also said that the teen's "needy behavior" was influenced by the "domestic abuse" between her biological father and mother, which was allegedly seen by the kids.
"We owe it to Amber to learn from what happened, and Nottinghamshire Safeguarding Children Board commissioned an independent serious case review to examine what would lead to improvements in the way that agencies work to keep children safe," said Chris Few, the independent chairman of the Nottinghamshire Safeguarding Children Board.
Few added: "Action was commenced to address learning from the review as soon as it was identified and extensive work has been undertaken to ensure that safeguarding systems are as robust as they can be."
Amber stormed out of her home in Mansfield, Nottinghamshire on May 30, 2015. She was found hanged in a hedgerow three days later.
According to Amber's maternal grandmother, Dianne Gillibrand, the teen had no reason to commit suicide.
Amber cherished her mom and was very much taken care of, said Gillibrand.
She also said that Kelly and Daniel Peat, her daughter and son-in-law, punished her granddaughter for awful conduct yet used to compensate her for good behavior as well.
She added that another reward was going on an outing and that Amber was additionally complimented.
The inquest has been informed that the school girl's stepfather forced her to wear "ridiculous" trousers to school to embarrass her and that she was woken up at 10.30 pm to complete errands.
However, Dianne insisted that her granddaughter had a good relationship with her stepfather and that she loved her mother so much.
The National Suicide Prevention Lifeline is 1-800-273-8255.
Please fill in your e-mail so we can share with you our top stories!