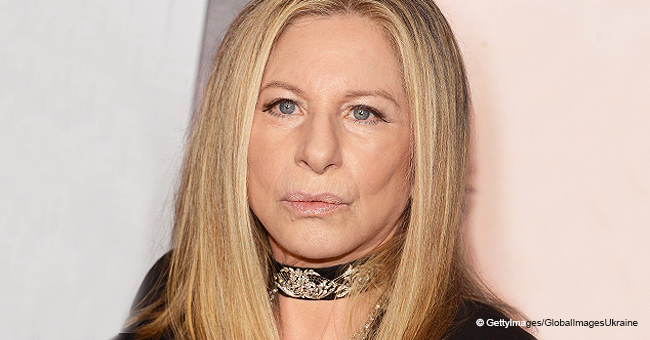 Barbra Streisand Apologizes for Comments Regarding Michael Jackson's Alleged Victims

Barbra Streisand has recently come to public to apologize for her comments during a particularly controversial interview with The Times of London, during which she talked about Michael Jackson.
During the interview, published on March 22, 2019, the famed singer made very unfortunate comments regarding Wade Robson and James Safechuck, the children allegedly abused by Jackson.
Streisand later took to her official Instagram account to say that she was sorry for "any pain or misunderstanding caused" and for not having chosen her words more carefully.
THE SOURCE OF THE CONTROVERSY
While sitting with the reporter from The Times of London, the 76-year-old said that she believed Robson and Safechuck's allegations, but also described Jackson as someone "very sweet, very childlike."
However, what Streisand said next might have shocked a lot of fans. According to her, although the children were 'molested,' they were also thrilled to be at Neverland.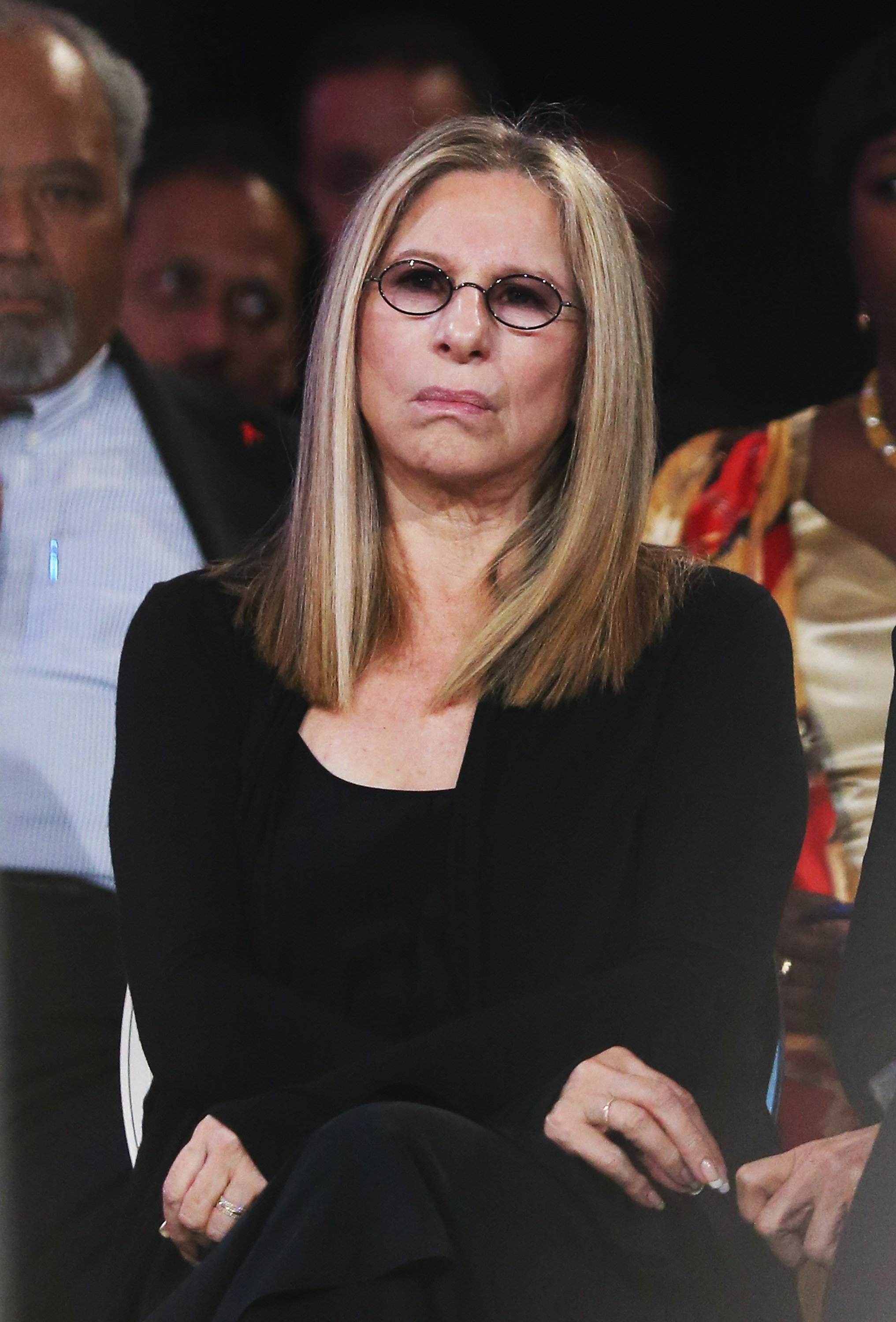 Barbra Streisand at the 2015 Clinton Global Initiative meeting in New York City | Photo: Getty Images
"His sexual needs were his sexual needs, coming from whatever childhood he has or whatever DNA he has. You can say 'molested', but those children, as you heard say, they were thrilled to be there. They both married and they both have children, so it didn't kill them."
Barbra Streisand, The Times of London, March 22, 2019
FANS NOT CONVINCED BY HER APOLOGY
The singer suggested that she felt a "combination of feelings" because she felt bad for both Jackson and the victims, but went on to blame their parents for allowing their sons to sleep with a grown man.
According to her, although the children were 'molested,' they were also thrilled to be at Neverland.
Streisand's words were not well received, and even after apologizing, several people argued that she knew exactly what she was saying and that "it didn't kill them" didn't match with her intention to not dismiss the victims' trauma.
THE JACKSON CHILDREN
"Leaving Neverland," the highly controversial HBO documentary, has caused quite a lot of stress to the Jackson family, especially to the King of Pop's children.
Paris Jackson, who has always defended her father, has probably been the most affected one as she became the target of several media sources accusing her of falling deep into drugs and attempting suicide.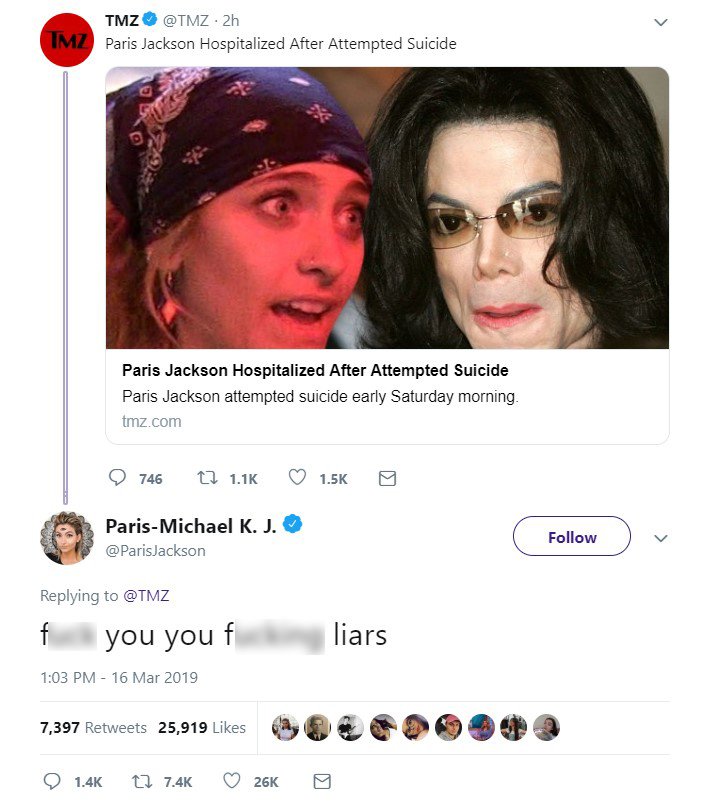 Paris Jackson's reaction to TMZ's article | Photo: Twitter/Paris Jackson
However, the 20-year-old has fought back several times, using her Twitter and Instagram account to shut down all the rumors and negativity.
Please fill in your e-mail so we can share with you our top stories!