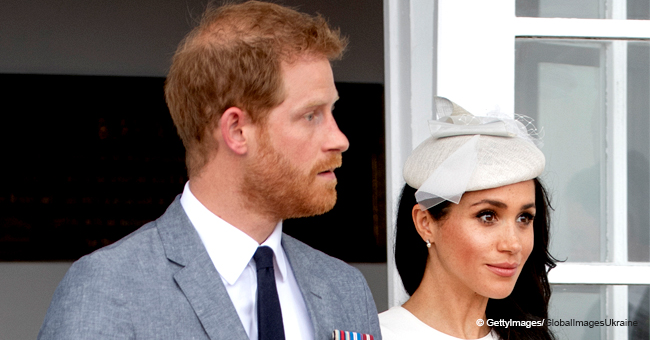 Prince Harry Caught Trying to Explain Meghan's Pregnancy to Schoolkids & the Video Is Pure Gold
A video showing Prince Harry on a recent official visit to St. Vincent's Catholic Primary School, trying to explain to the young students about his wife's pregnancy was an adorable display by the father-to-be.
Students of St. Vincent's Catholic Primary School in Acton, London, excitedly welcomed Prince Harry with handmade buntings and banners bearing the flag, and individual messages like, 'Good luck with the baby'.
The royal's visit began with a chance to chat with the youngest kids where he was seen making a charade-like move acting out the word "pregnancy" as if explaining his wife's current condition.
Beloved by many for his charming and friendly personality, especially with children, Prince Harry took extra time with the kids who waited in a line to welcome him. He also paused to say hello to a puppy, named Winnie, owned by one of the school's teachers.
Prince Harry joined the School in the tree-planting project that was aligned with Queen Elizabeth's Commonwealth Canopy, part of her conservation program, partnered with the Woodland Trust. The future goal of the activity is to create a forest in the area outside the school grounds.
His wife, the Duchess of Sussex, was not present during this visit. But she did join her husband the day before to visit at the New Zealand House to offer their condolences after the terrorist attack in Christchurch.
She is due to give birth soon, and there is much speculation as to when the big day will be.
Calculations by fans and observers are based on the various clues that she would give throughout her pregnancy, such as the time she said she was six months pregnant in early January while greeting the crowd in Birkenhead. Another time she seemed open to sharing her pregnancy progress was outside the St. Magdalene Church in Sandringham telling the group,
"We're nearly there!"
Please fill in your e-mail so we can share with you our top stories!