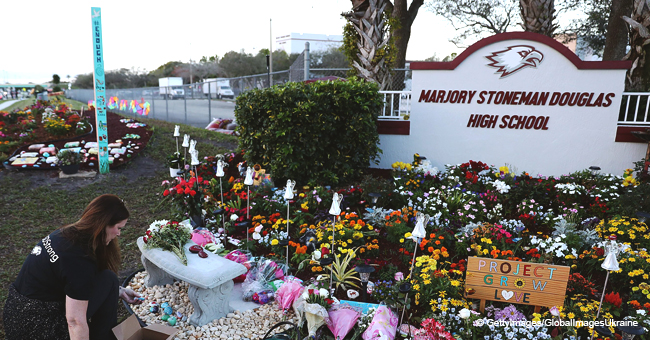 Second Stoneman Douglas High School Shooting Survivor Reportedly Dies of 'Apparent Suicide'

According to the police, a second survivor of last year's mass shooting at Marjory Stoneman Douglas High School, in Parkland, Florida, has recently taken his own life.
According to the Huffington Post, the 17-year-old male died of "apparent suicide" on Saturday, March 23, 2019, but his identity is yet to be released.
The publication claims to have spoken to Coral Springs Police spokesman Tyler Reik, who confirmed that the young man was a current student at the high school.
THE SECOND CASE OF SUICIDE INVOLVING A PARKLAND SURVIVOR
The case is currently being investigated by detectives and the county medical examiner's office, so no further details have been shared with the public.
The student's death comes just a few days after the passing of 19-year-old Sydney Aiello, who committed suicide after battling post-traumatic stress disorder and survivor's guilt.
AN EXPERT'S OPINION
Prior to Aiello's death, the 19-year-old missed several classes because she was afraid of being in a classroom
The Marjory Stoneman Douglas High School shooting, perpetrated by former student Nikolas Cruz, claimed 17 lives, including Meadow Pollack, a high school senior who was best friends with Aiello.
According to the executive director of suicide prevention SAVE, Dan Reidenberg, survivor's guilt can be a determinant factor in suicide cases, along with PTSD.
"Teens facing graduations, proms, other major life events knowing that their friends will not be there due to the mass shooting can be really re-traumatized by life events."
Dan Reidenberg, The Huffington Post, March 24, 2019
SCARED OF GOING TO SCHOOL
It has been reported that prior to Aiello's death, the 19-year-old missed several classes because she was afraid of being in a classroom. Her passing left her family and Andrew Pollack, Meadow's father, devastated.
A GoFundMe page was set up by Blair Israel, a friend of the Aiello family, in order to pay for the young woman's funeral, as well as other expenses. The initial goal was $20,000 but it has largely been surpassed, currently standing at $74,000.
The National Suicide Prevention Lifeline is 1-800-273-8255. Other international suicide helplines can be found at befrienders.org.
Please fill in your e-mail so we can share with you our top stories!