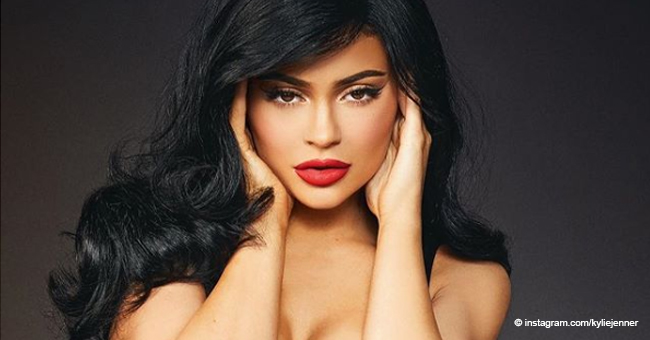 Kylie Jenner Proudly Responds to Criticism That She Shouldn't Be Called a 'Self-Made' Billionaire
Kris Jenner's baby girl Kylie has grown up to be a powerful woman who seems to have it all, beauty, brains, her own bundle of joy, and a billion dollars she made all on her own.
Kylie Jenner is only 21-years-old but what she's done with her life so far is nothing short of amazing. She seems to have the Midas touch when it comes to making a fortune for herself. Her company Kylie Cosmetics which began with a basic line of lip kits has turned into a complete line of makeup. And it's all because her fans just want to be like her. Her influence in fashion and beauty is so strong that each item she launches is sold out almost instantly.
Her mother, though some may argue otherwise, has raised her kids to love and prioritize family. So it's no surprise that Kylie, like her sisters and brother, considers starting a family to be their most significant treasure.
Kylie went as far as keeping her pregnancy private, keeping her journey in a safe and positive cocoon, only emerging when she was ready to share her beautiful baby, Stormi with her staggering 130 million followers.
Growing up under the spotlight since she was 10-years-old. She feels that she has grown somewhat used to her life being under intense scrutiny by fans and detractors. The latest criticism is focused on her being called a "self-made billionaire". Many people believe that she had an unfair advantage and that she didn't make it all on her own.
Kylie's response was clear and straightforward saying,
"There's really no other word to use other than self-made because that is the truth. That is the category that I fall under. Although, I am a special case because before I started Kylie Cosmetics, I had a huge platform and lots of fans. I did not get money from my parents past the age of 15. I used 100% of my own money to start the company, not a dime in my bank account is inherited...and I am very proud of that."
These days her daughter Stormi has stolen her heart. And she generously shares photos of her young family on her social media, which includes her baby daddy Travis Scott.
The couple's love for their daughter and each other is evident in the posts with Jenner recently saying,
"Only the people around you really know how hard you work. I love to watch you make all your dreams come true. Your first festival. We're so proud of you. We love you."
Please fill in your e-mail so we can share with you our top stories!