Protests Erupt after East Pittsburgh Cop Found Not Guilty for Fatally Shooting Unarmed Black Teen
Former Police Officer, Michael Rosfeld, was acquitted from all charges in the fatal murder of 17-year-old Antwon Rose II. The teen's family and those who expected a different outcome on the case, took over the streets of downtown Pittsburgh to demand justice.
A grand jury found former East Pittsburgh Police Officer Michael Rosfeld not guilty on the fatal shooting of a black, unarmed teenager. The boy's family is outraged.
THE DAY AFTER: People react and police prepare for protests as former East Pittsburgh Police Officer Michael Rosfeld was acquitted in the shooting death of Antwon Rose. https://t.co/XXxco7CDqZ pic.twitter.com/00gntgtJf7

— KDKA (@KDKA) March 23, 2019
The decision has sparked, yet again, a discussion on the use of deadly force against unarmed youth perpetuated by police officers.
ONLY FOUR HOURS OF DELIBERATION
The hearing lasted only three days, where several witnesses came forward to describe Rosfeld's behavior after realizing he fatally shot Rose as "distraught and emotional."
John Leach, a neighbor of the community, said the officer kept repeating over and over: "I don't know why I shot him. I don't know why I fired."
Antwon Rose II's death — one of many high-profile killings of black men and teens by white police officers in recent years — spurred protests in the Pittsburgh area last year, including a late-night march that shut down a major highway. https://t.co/7vZGCU4O6o

— PBS NewsHour (@NewsHour) March 23, 2019
According to reports, the jury was selected from Dauphin County, 200 miles from Pittsburgh, after a ruling that the publicity around the case had affected the jury pool in Allegheny County. It took them only four of deliberation to come with the not guilty verdict. Rosfeld faced one criminal homicide charge.
S. Lee Merritt, an attorney for the Rose family, told reporters outside the courthouse:
"Antwon Rose was shot in his back, which killed him. He was unarmed, and he did not pose a threat to the officer or the community, and the verdict today says that is OK, that is acceptable behavior from a police officer."
Antwon Rose's family will challenge acquittal of police officer who fatally shot the teen, lawyer says https://t.co/qlJ2mvZffH pic.twitter.com/kI0AFleBJL

— CNN (@CNN) March 23, 2019
Meanwhile, Allegheny County District Attorney Stephen Zappala Jr. said he didn't agree with the decision but respected it:
"While I respectfully disagree with their verdict, it is the people of this commonwealth who decide guilty or not guilty, and they have spoken to this matter. In the interest of justice, we must continue to do our job of bringing charges in situations where charges are appropriate, regardless of the role an individual holds in the community."
Hundreds of students took the streets in a peaceful protest after hearing the verdict. 
Students in Pittsburgh staged a walkout Monday to protest the not guilty verdict in the Michael Rosfeld case. The former East Pittsburgh police officer shot and killed Antwon Rose in June 2018.https://t.co/mo3vtS3eic pic.twitter.com/l4ABaz3f23

— 6 News (@WJACTV) March 25, 2019
THE MURDER OF ANTWON ROSE II
On June 19, 2018, Officer Rosfeld, who had been sworn as a rookie officer in the police department hours before the incident, stopped a vehicle that matched the description of a car involved in a drive-by shooting a few minutes earlier.
Aboard the unlicensed taxicab, were Antwon Rose II and another teen identified as Zaijuan Hester.
At the stop sign, Rose and Hester tried to flee from the vehicle on foot, and Rosfeld opened fire, shooting the 17-year-old three times, in the back, arm, and face.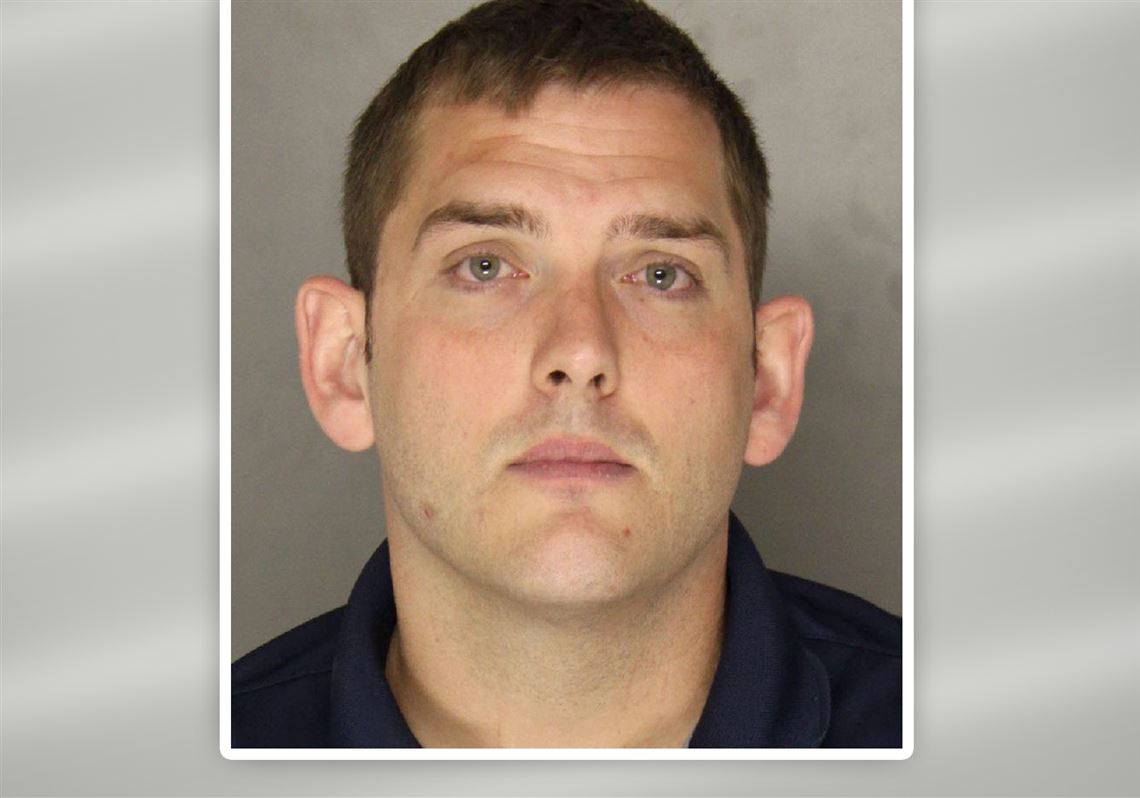 Rosfeld gave mixed statements about his reasoning for shooting. Initially, he said he saw what could have been a gun on Rose's hand. But when asked again, he said he didn't see anything on the passenger's hand.
"I meant to fire until the threat against me had been ended, whether it be if I missed and he surrenders, stops, gets on the ground. I just wanted to end the threat to me," Rosfeld said when asked by the prosecutor whether he meant to kill Rose.
Although Rosfeld didn't know it at the time of the shooting, police later found two stolen guns on the vehicle, traces of gun residue on Antwon Rose's hand and the empty clip of a handgun in his pants pocket, according to court records.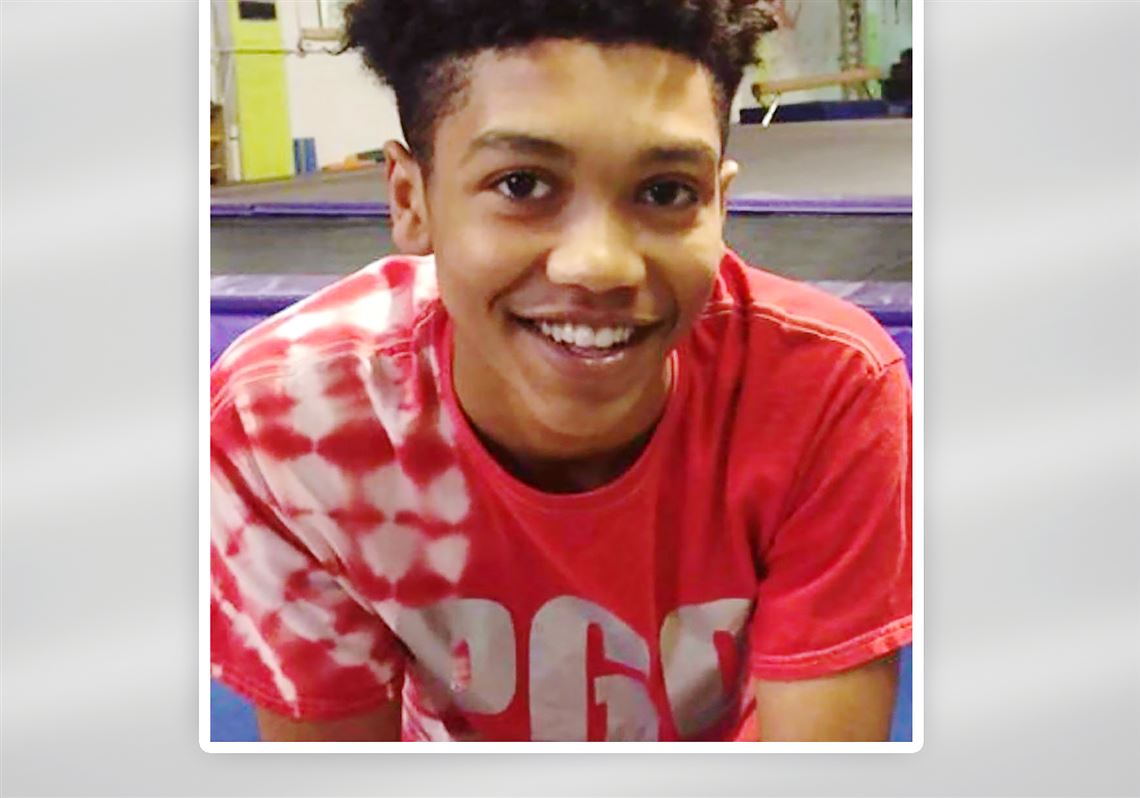 ANTWON'S MOM SPEAKS
Michelle Kenney, Antwon's mom, had been silent for months following a gag order imposed by a judge on the homicide case.
Now, she is expressing her anger at Rosfeld and his attorney, Patrick Thomassey. Her son, she said, was killed because of his race, and the defense made it seem like his killer was the real victim in the case.
"I hope that man never sleeps at night," she told the Post-Gazette of Rosfeld. "I hope he gets as much sleep as I do, which is none."
"I pray that God gives me the strength to sit through this trial."

Michelle Kenney, the mother of Antwon Rose II, talks about her support, her struggles and the lasting memory of Antwon before the trial of former East Pittsburgh police officer Michael Rosfeld begins. pic.twitter.com/4UWQUt1gxS

— Pittsburgh Post-Gazette (@PittsburghPG) March 19, 2019
S. Lee Merritt says the family will continue fighting for justice. "It will have to be challenged, in the Supreme Court of Pennsylvania. It will have to continue to be challenged on a federal level," he said.
BLACK LIVES MATTER
According to a report from The Guardian in 2016, black Americans are more than twice as likely as whites to be the victims of the deadly police force. And an investigation by the Washington Post shows that as many as 221 people have already been shot dead by police this year.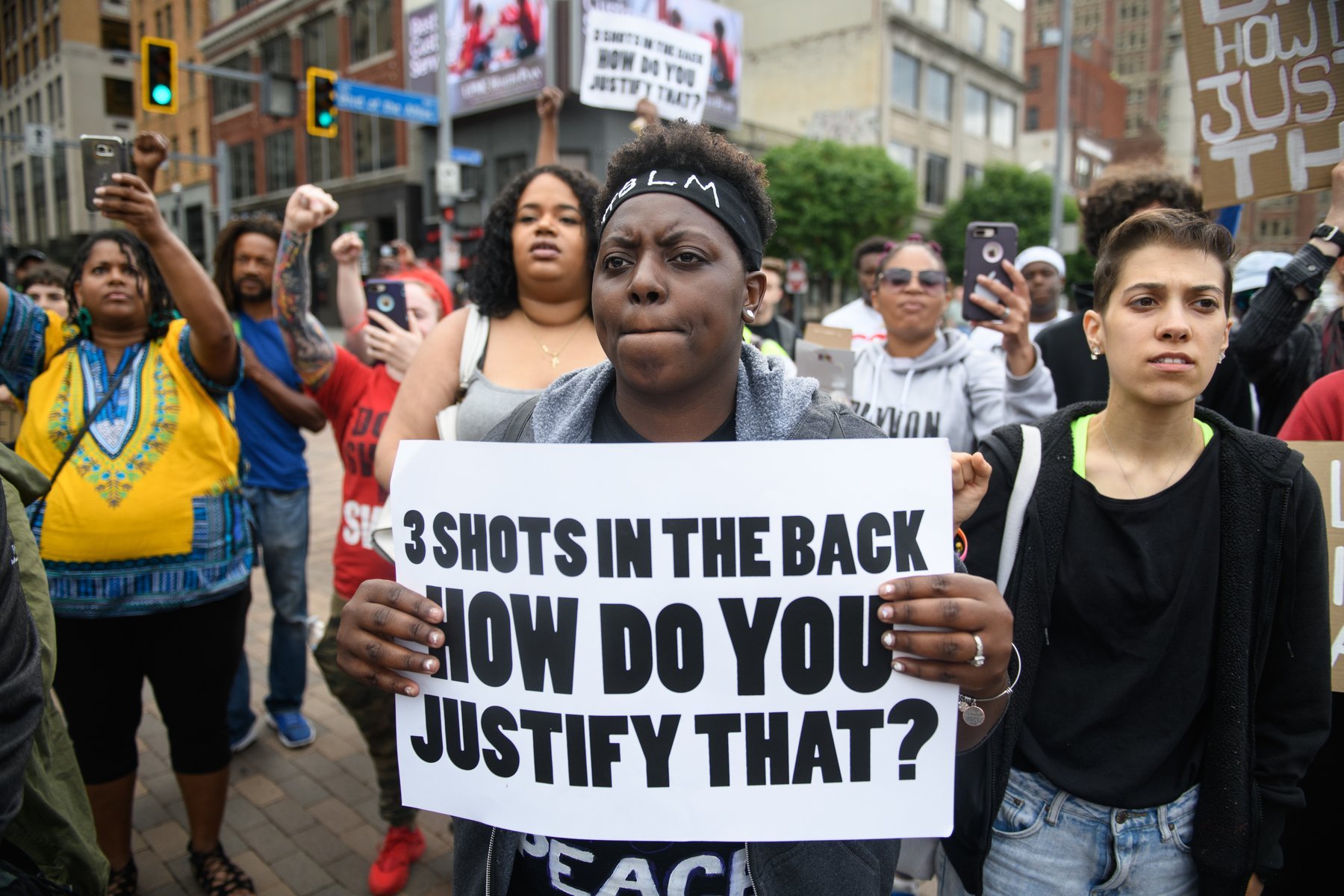 Deaths like that of Antwon Rose — young unarmed black men shot by the police —sparked the Black Lives Matter movement in the first place. And still, his case is just the last in a series of police officers getting acquitted after killing black men while alleging their life was in danger.
Last March, 22-year-old Stephon Clark was on his cell phone in his backyard in Sacramento when the police approached him and shot him full of bullets. He was pronounced dead at the scene.
The Sacramento Police Department had received a phone call that someone had been breaking car windows nearby in the neighborhood. A helicopter was sent out in search of the suspect and saw Clark standing in his backyard. They directed the officers on the ground to Clark's location.
Police believed that Clark was armed with a gun, and when they approached the young man, he held his hands out towards them. They claimed that they thought the object in his hands as he made the motion was a gun, and so fired multiple bullets at him.
No gun was recovered from the scene, only the cell phone that had been in Clark's hand at the time.
Stephon Clark's fiancée says his family's hearts are broken again after no charges are brought against the two Sacramento police officers who fatally shot him in his grandmother's backyard https://t.co/yXw9KS9B9J pic.twitter.com/hfq2oNJVzx

— CNN (@CNN) March 4, 2019
To the distress of his family and fiancée, Salena Manni, Sacramento County District Attorney Anne Marie Schubert revealed weeks ago that she would not be bringing charges against Terrance Mercadal and Jared Robinet, the two officers involved in his death.
ⓘ NEWS.AMOMAMA.COM does not support or promote any kind of violence, self-harm, or abusive behavior. We raise awareness about these issues to help potential victims seek professional counseling and prevent anyone from getting hurt. NEWS.AMOMAMA.COM speaks out against the above mentioned and advocates for a healthy discussion about the instances of violence, abuse, sexual misconduct, animal cruelty, abuse etc. that benefits the victims. We also encourage everyone to report any crime incident they witness as soon as possible.