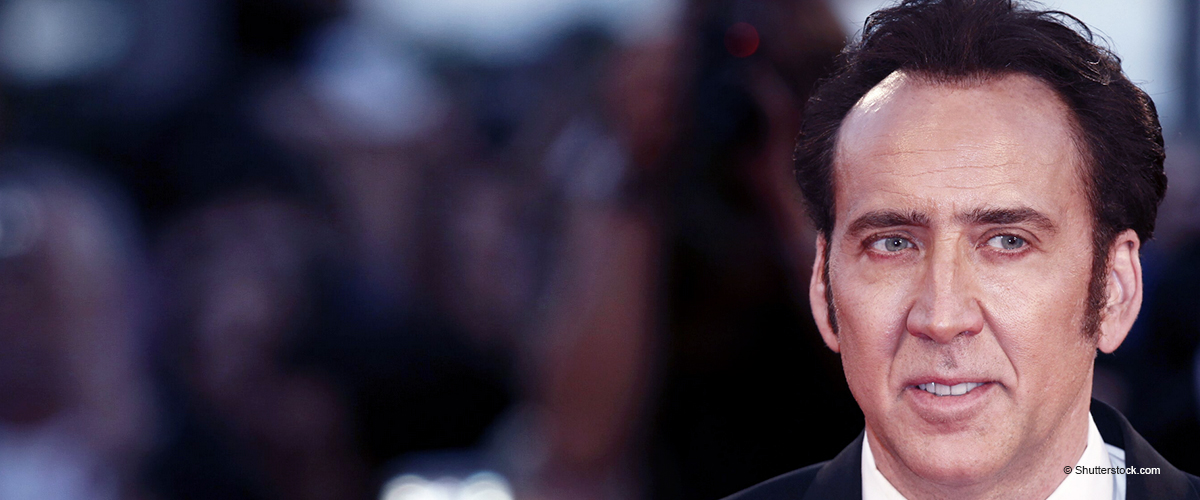 55-Year-Old Nicolas Cage Applied for a Marriage License with Girlfriend Erika Koike

Nicolas Cage is getting ready for wife number four as he applied for a marriage license with Erika Koike, who he's been dating for a year.
On Saturday, the 55-year-old actor applied for the license in Clark County, Nevada, as Nicolas lives in Las Vegas.
The couple keeps out of the spotlight and rarely seen in public together, so it comes as no surprise that Nicolas's rep is yet to respond to PEOPLE's request for comment.
Little is known about Erika, although she scored a credit listing as a makeup artist for the 2012 short film, Hankikanto.

Nicolas Cage Marriage Licence Application. | Source: Clarkcountynv.gov
With no official statement from the couple, a possible wedding date or venue is currently nothing more than speculation, however, the marriage license is valid for a year from date of approval.
Erika and Nicolas first got spotted together in April 2018 when they vacationed in Puerto Rico. A month later they were photographed while out to dinner in Los Angeles.
The "Ghost Rider" actor 's marriage to Erika would be his fourth. In April 1995, Nicolas married his first wife, the actress, Patricia Arquette but divorced in 2001.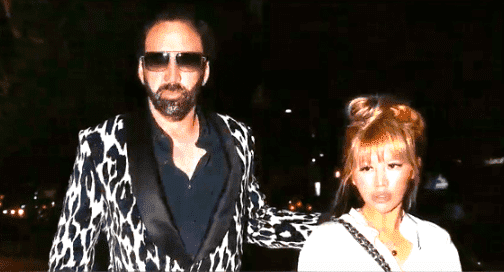 Nicolas Cage and Erika Koike. | Source: YouTube/ HAKUHO
His second marriage to Lisa Marie Presley was the shortest. The couple wed in August 2002 but Nicolas filed for divorce in November that year, but only got finalized in 2004.
Alice Kim was his third wife and the couple seemed happy despite their age gap. They married in 2004 when Alice was 19 years old and welcomed their son, Kal-El into the world the following year. However, after 12 years of marriage, the couple called it quits and PEOPLE officially announced their separation in June 2016.
At the time of their split, Nicolas spoke to The Guardian in the promotion of his thriller, "Mandy" and opened up about their separation. "It was a shocker for me — I definitely didn't see it coming and those feelings had to go somewhere, so they went into the performance," Nicolas said.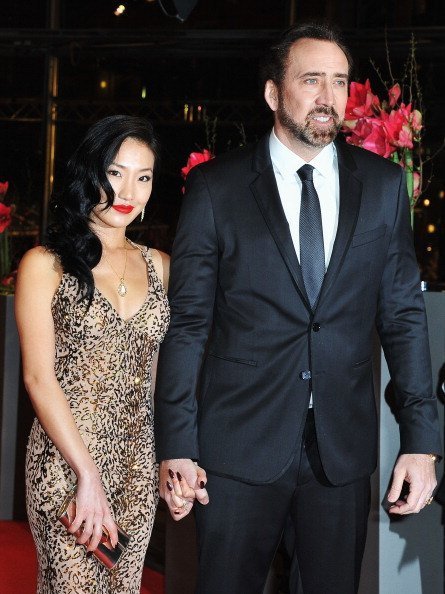 Nicolas Cage and Alice Kim attend 'The Croods' Premiere during the 63rd Berlinale International Film Festival at Berlinale Palast on February 15, 2013, in Berlin, Germany. | Source: Getty Images.
Nicolas and Alice had a whirlwind romance after they met in 2004. She worked as a waitress at the time and they got engaged two months later, shortly after they said their nuptials during a private ceremony on a ranch in Northern California.
Their 20 year age gap posted no issue to the couple but it was Alice's mother who had to be convinced. "When my mother-in-law came to the house for the first time, before even hello or nice to meet you, all I got was, 'She's too young!' And so I knew this was going to be an uphill battle," he said.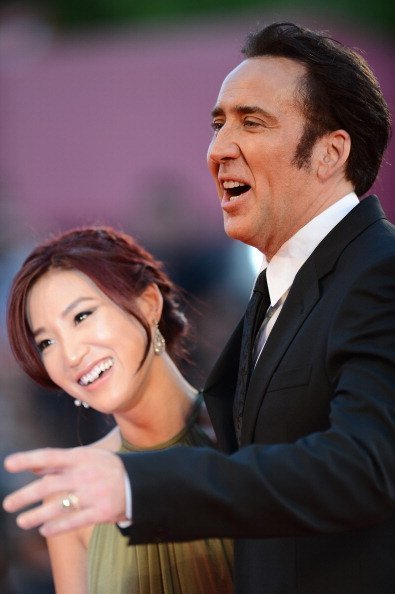 Nicolas Cage Alice Kim Cage attend the 'Joe' Premiere during The 70th Venice International Film Festival at Palazzo Del Cinema on August 30, 2013, in Venice, Italy. | Source: Getty Images.
Notoriously private, Nicolas Cage prefers that people focus on him as an actor rather than a real-life person as he added, "There used to be a mystique and romance surrounding actors.
But now people are more interested in their lives than their performances. It's not about what they do on camera, but what I would describe as their dirty laundry. I've had my share of that."
Wedding bells also rang for the third time when Nicolas' son got married last year, but Nicolas was the only one of the family who didn't attend. And here is why.
Please fill in your e-mail so we can share with you our top stories!