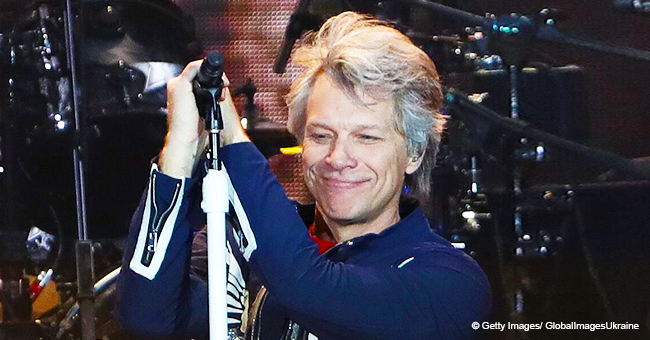 Jon Bon Jovi Cruise Departs Soon and Guests Can Get Star Treatment from the Iconic Singer
Jon Bon Jovi headlines the festival at sea on board the Norwegian Jade cruising from Miami to the Bahamas.
Runaway to paradise with Jon Bon Jovi and 2,200 fans next month in a four-day cruise from Miami to Nassau, Bahamas on April 12-16. Expect a fully-immersive never been done before JBJ experience including a Q&A acoustic storyteller set, a full rock show with the Kings of Suburbia, an autographed lithograph, and a photo with JBJ himself for the first 400 who book the staterooms.
Guests also have access to the Jon Bon Jovi Gallery featuring the iconic star's famous outfits, awards, guitars and other unique items from his personal collection, such as original handwritten lyrics.
A Hart N Dagger pop up shop will be on board the Norwegian Jade for those looking to shop for a new pair of jeans, accessories and other apparel.
Guests can expect a Hampton Water Wine sail away toast upon departure from Miami. There will also be wine tastings led by Jon Bon Jovi's son and business partner, Jesse Bongiovi together with Ali Thomas. But due to the limited capacity for the tastings, event organizers have chosen to make these sign-ups a lottery for all guests on board.
Last year, the rock star launched the brand, "Diving Into Hampton Water" with his son as his business partner who came up with the name.
In a birthday post to his son in February, Jon calls him "the best boss ever" in reference to their business partnership. Jon has two other sons and a daughter with wife Dorothea Hurley.
The cruise itinerary begins with the departure from Miami on Friday, April 12, followed by a day at sea on Saturday, April 13, and the arrival at Nassau, Bahamas on Sunday, April 14. Cruisers expect to be back at sea on Monday, April 15 and arrival in Miami is scheduled on Tuesday, April 16. Ticket prices start at $713 but those are already sold out. Check the website for more information on pricing and availability of other tickets.
The festival line-up includes Collective Soul, Tonic, Beth Thornton, Slippery When Wet, Tempt, DJ Dave, Brett Wiscons, Matt Brown, Wayland, Shut Up & Dance, and more.
Meanwhile, stranded cruise ship Viking Sky has reached port with its remaining passengers. On Sunday, the ship had already airlifted more than half of the 900 passengers to safety before authorities allowed the ship to be towed into the nearby port of Molde. The ship issued a mayday on Saturday due to engine troubles, rough waters and high winds off Norway's western coast. Carolyn Savikas described the terror she experienced:
"We were in the restaurant when a really huge wave came and shattered a door and flooded the entire restaurant. All I saw were bones, arms, water and tables. It was like the Titanic—just like the pictures you have seen from the Titanic."
The cruise line issued a statement on Sunday:
"All passengers and crew are safe, and passengers will be flying home starting tonight. Throughout all of this, our first priority was for the safety and well-being of our passengers and our crew. We would like to thank the Norwegian Redningssentral and the Norwegian emergency services for their support and skill displayed in managing the situation in very challenging weather conditions."
Please fill in your e-mail so we can share with you our top stories!