Joke: Senior Man Purchases Lingerie for His Wife
Pensioners, retirees, and seniors are the protagonists of many of our stories with completely surprising punchlines. Their sarcasm and wit appear to be honed to a sharp point through years of living. 
The fellow in this joke may not have survived the event in question with his cocky answer to his lady love, so thankfully the story is just fictitious!
A senior man enters a lingerie store to purchase a sexy negligee for his equally elderly wife. It's her birthday and he decides to spoil her, and himself too.
The saleswoman shows him several possibilities that range from $250 to $500 in price, The sheerer the garment, the higher the price.
Naturally, he opts for the most see-through item, pays the $500, and takes it home. He presents it to his wife with much fanfare and asks her to go upstairs and put it on to model it for him.
Upstairs the wife shrewdly thinks,
"I have an idea. It's so sheer that it might as well be nothing. I won't put it on, I'll model naked. His eyes are so bad anyway, he'll never notice. I can return it tomorrow and keep the $500 refund for myself and buy something I really want instead."
So she appears naked on the balcony and strikes a sexy pose, just like the girls on the Vogue magazine covers.
Her husband looks up, squints at her and says,
"Good Lord! You'd think for $500, they'd at least iron it!"
Did you enjoy that joke? Here's another one that will surely cheer you up! 
An elderly couple was sitting on their deck chairs watching the beautiful sunset and reminiscing about the good old days.
The wife turned to the husband and said, "Honey, do you remember when we first started dating and you used to just casually reach over and take my hand?"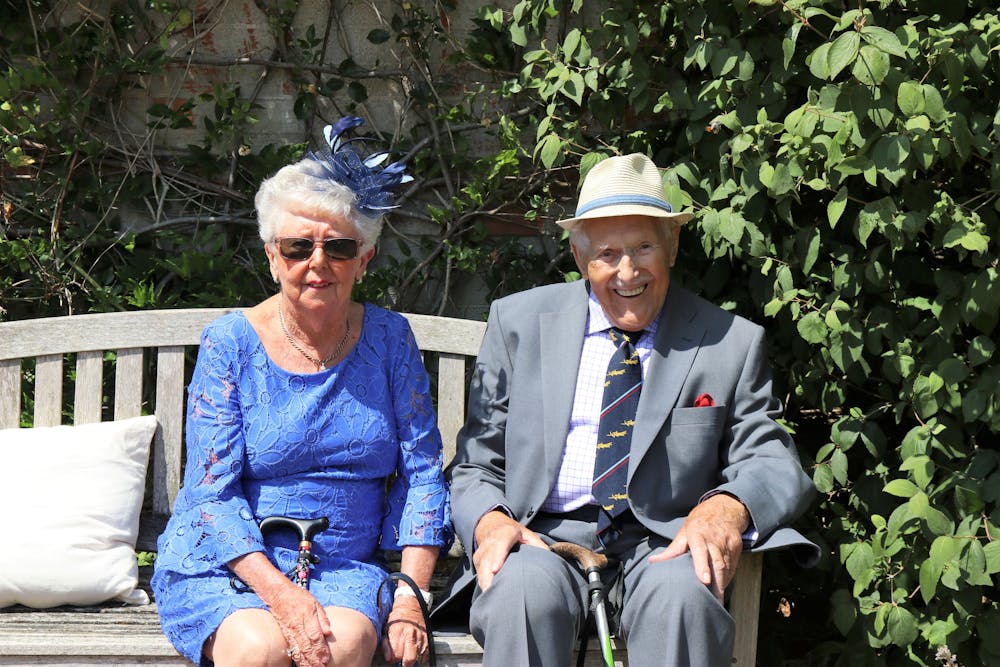 The husband looked over at her, smiled and kindly took her hand in his. With a wry little smile, the wife pressed a little farther, "Honey, do you remember how after we were engaged, you'd sometimes lean over and suddenly kiss me on the cheek?" 
The husband leaned slowly toward his wife and gave her a lingering kiss on her wrinkled cheek.
Growing bolder still, the wife said, "Honey, do you remember how, after we were first married, you'd kind of nibble on my ear?"
The husband slowly got up from his rocker and headed into the house. Alarmed, the wife asked, "Honey, where are you going?" To which the husband replied, "To get my teeth!"
For another funny story about a shrewd senior who wins big at the races, click here.