Remember Dad Woody from 'Crooklyn'? He Looks Amazing at 66 & Continues His Acting Career
Woody Carmichael of "Crooklyn" is one man who has not lost either his handsomeness or his breathtaking skills in movies. He's 66 now, but still a heartthrob for many.
Fans of the early '90s sensation "Crooklyn" will never forget Delroy Lindo who featured as struggling father, Woody Carmichael in the semi-formal autobiographical film.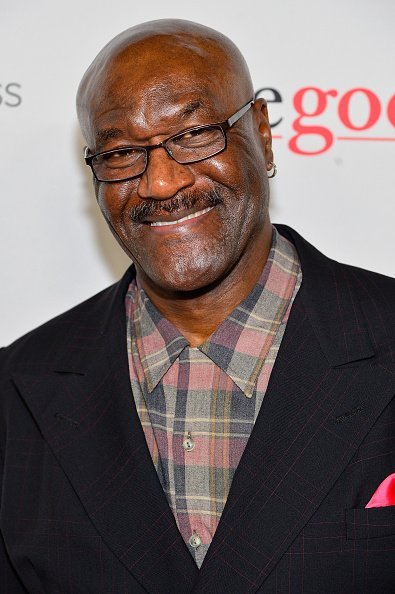 The movie primarily focuses on the travails of a young girl, Troy and her family. Her family consisted of four rowdy brothers, her no-nonsense mother and father. While Zelda Harris played the role of Troy, Alfred Woodard acted as her mother, and Delroy Lindo acted as her father in the movie.
66-year-old Delroy also acted the movie 'The Good Fight' in which he, once again, gave a breathtaking show of prowess in Hollywood. The civil rights activist has been on the big screens for close to two decades now, but he has still got his mojo and is still one of the few to run to for issues relating to law in Hollywood.
Having made the first appearance on screen in 1979 when he featured as an Army sergeant in 'More American Graffiti', he went on to take up various roles in movies; in some he was a messy and tough bad guy while in others, he played the sweetest guy, you'll ever meet.
Just like every other actor who seems to fizzle out from the spotlight after such years of active participation, Delroy had some moments away, but he came back onto the screens stronger. In 2016, he joined the cast of the CBS All Access spinoff of "The Good Wife", according to a post on his Twitter handle.
[READ] @variety -- https://t.co/6h5ZnKoNK1

— delroy lindo (@authenticdelroy) October 18, 2016
In the movie, he played Robert Boseman, a lawyer who poaches Diane Lockhart's associates and clients. One of the most impressive details about the Afro-Jamaican star is how handsome and attractive he looks. Though he is well into his 60s, the father of one has not ceased to put forth an excellent presence and upload cool photos of himself on social media.
In December 2017, Delroy uploaded a picture of himself in a Tux on his Twitter handle @delroylindo with the caption:
"Behind the scenes of @thegoodfightcbs #delroylindo #thegoodfight #adrianboseman."
Fans of the veteran were quick to respond and comment on his good looks and handsomeness. One user @adakuwanda showed him much love by saying:
"I love this brother right here. Very handsome and strong. They don't make um like this anymore."
Another user @tiffanytee73 commented:
"What an amazing, handsome actor."
Lindo's good work in the movie industry has gotten him a nomination for Tony and Screen Actors Guildawards and has also won a Satellite Award