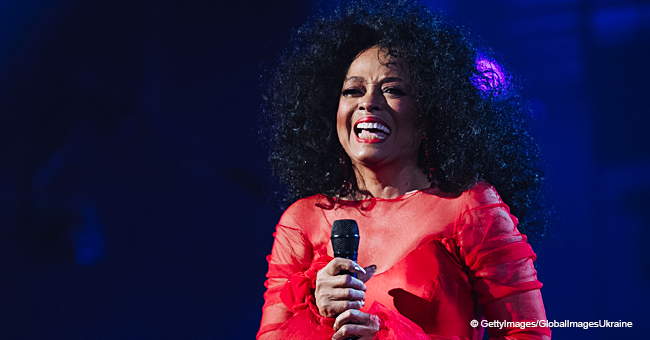 Iconic Diana Ross Turns 75 Today! Music Legend Celebrates Her Birthday with Documentary Release
Diana Ross is one of the biggest stars in the music industry and her 60-year career proves it. Now, she is celebrating 75 years of age and doing so with a brand new documentary.
The film, titled "Diana Ross: Her Life, Love and Legacy," has a running time of around two hours and is scheduled to be screened on March 26 and March 28, 2019.
It has been reported, however, that the documentary focuses more on her 1983 free concert in Central Park , New York City, than her life, but it is still worth being watched due to how significant it was.
THE MAIN HIGHLIGHT OF HER CAREER
"Diana Ross: Her Life, Love and Legacy" contains never-before-seen footage of the concert and interviews with her family, especially her children, and Tracee Ellis Ross was put in charge of the introduction.
Those who remember the concert, and had the luck of witnessing it first-hand, know how scary it was due to the massive thunderstorm that engulfed the scenery.
LEADING BY EXAMPLE
450,000 people gathered at Central Park to see Ross, who managed to keep her composure despite the violent wind whipping her hair into her face and the rain drenching her as she tried to sing.
That was the moment Ross had been waiting for and she wasn't going to allow a little rain and wind to spoil her dream. The weather got worse and worse, but Ross still braved the elements to please the crowd.
The movie focuses more on her 1983 free concert in Central Park , New York City, than her life
She did a second show the following day, this time under sunny weather, and controlled the crowd with just her voice and energy. That was the moment Ross truly became a superstar.
ROSS' TAKEN ON THE NEVERLAND CONTROVERSY
Ross' 75th birthday comes just a few days after the singer took to her Twitter account to share her support for another legend of the music industry, who, unfortunately, is no longer with us.
With all the controversy surrounding Michael Jackson and the "Leaving Neverland" documentary, in which Wade Robson and James Safechuck accuse him of sexual abuse, Ross felt the need to come to his defense.
According to the 75-year-old, Jackson, a dear old friend of hers, was and still is a magnificent and incredible force to her, as well as to many others, and that people should stop bashing him "in the name of love."
Please fill in your e-mail so we can share with you our top stories!