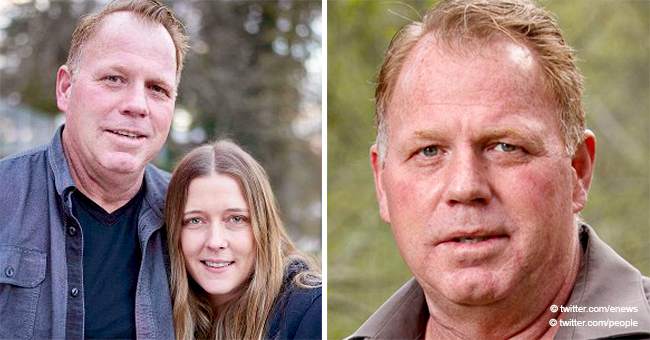 Meghan Markle's Brother Evicted from His House over Unpaid Rent and Fees
Meghan Markle's estranged half-brother and fiancée have been given until April 5, 2019 to leave the Grants Pass, Oregon bungalow.
Landlord Paul Walter has taken the matter to court, due to a backlog of three months totaling $4500. Walter said that Thomas Markle had given him empty promises and owes him for rent since January, adding that Markle is a freeloader. Walter also said that Markle had signed the agreement to leave the premises by April 5 and if he does not, he will get the sheriff to evict him.
Markle and his fiancée, Darlene Blount moved in to the house last year, after living in a cabin in the woods.
Court settlement papers say that Paul Walter has a "right to possession of the premises until April 5, 2019 at 11:59 p.m."
"If [the] defendants do not turn over possession of the premises to [the] plaintiffs…[they] shall have the right to immediate possession of the premises."
The judge told both parties to "work something out" which they appear to have done since no trial took place. They came to a settlement and under the terms of the agreement Walter was ordered to make a payment of $83 while Markle paid $84.50. When Walter asked how he would get paid for the months that Markle owes, the judge said he would have to file a small claims case.
In January 2017 Markle was arrested for threatening Blount with a gun, who called 911 to report the incident.
In an interview last year, Markle said he had hoped to be invited to the royal wedding, referring to his half-sister Meghan Markle who was then engaged to Prince Harry.
The 52-year-old has not had contact with Meghan since 2011 and has made a public plea to be allowed to see the royal baby.
In a TV appearance, he said, "Meghan, if you are watching now and you do see this program, I love you very much, I always have loved you, I'm very proud of you and I wish you an amazing life. I want us to be together as a family. Any new baby that comes into a family is a very big deal. I would love to meet the little prince or princess."
Meghan's father, also estranged, has publicly reached out to his daughter three months ago. The Duchess of Sussex is pregnant with her first child with husband Prince Harry. She has yet to comment on the feud with her family.
Since her engagement to Prince Harry, public interest has revolved around her father's side of the family. In an Inside Edition feature , Meghan's mother, Doria Ragland who has stayed out of the limelight, shares her family history including a peek at their family tree, explained by a historian.
One of Meghan's ancestors, Steve Ragland was born into slavery in 1848 and her present-day relatives who only knew of their family ties to Meghan right before the wedding watched the ceremony with pride, eager to welcome both the Duchess and the Prince to a family reunion in Georgia one day.
Please fill in your e-mail so we can share with you our top stories!