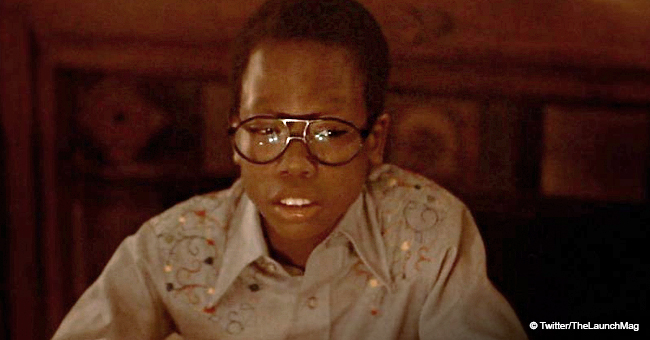 Remember Clinton Who Rocked Those Big Glasses in 'Crooklyn'? Sadly, He Passed Away Way Too Young

Clinton was one of the memorable characters in Spike Lee's 1994 film "Crooklyn" but sadly, Carlton Williams, who played the role, died less than a decade later.
Williams nailed his portrayal of Clinton, the annoying older brother who was a New York Knicks fan and enjoyed teasing his younger siblings.
His most distinctive feature, however, may have been those big, thick-rimmed glasses he sported in the film.
"A film I had the opportunity to start in 23 years ago is going to be shown in movie theaters"
"Crooklyn" was released in 1994, but by 2003, only nine years later, Williams would succumb to complications from sickle cell anemia, a condition prevalent among African Americans.
According to ILOSM, Williams was 24 at the time of his death, and there wasn't much hype surrounding the event.
Nevertheless, Williams will always be remembered for portraying Clinton, a character that mirrored the childhood of many 70s kids.
"Crooklyn" is a semi-autobiographical film set in the Bedford-Stuyvesant area in Brooklyn, New York and tells the story of a struggling family that, despite their lack of material possessions, manage to get by with love.
Besides Williams, the film also starred Alfre Woodard, Delroy Lindo, and Zelda Harris, who the story is built around.
In December 2018, we shined the spotlight on Harris, who is now a singer. Harris, who played Troy, appeared in a couple of other productions after "Crooklyn" but seems to be more in love with music now.
Despite her new passion, however, Harris appeared genuinely excited in September of 2017 when she learned "Crooklyn" would be shown in New York theaters more than two decades after its original release.
Taking to Instagram at the time, Harris raved:
"You guys!!! I couldn't be more excited! Tell me why a film I had the opportunity to start in 23 years ago is going to be shown in movie theaters ALL OVER NEW YORK this month! And I'm talking all five boroughs, so any barr beef y'all have, y'all need to put that all aside and go out and see this movie!"
We're sure that, had Williams been alive, the actor would have been equally excited to know that something he was a part of still had a significant impact on people many years later.
Yes, Williams may be gone, but he continues to be remembered by his impressive work.
Please fill in your e-mail so we can share with you our top stories!