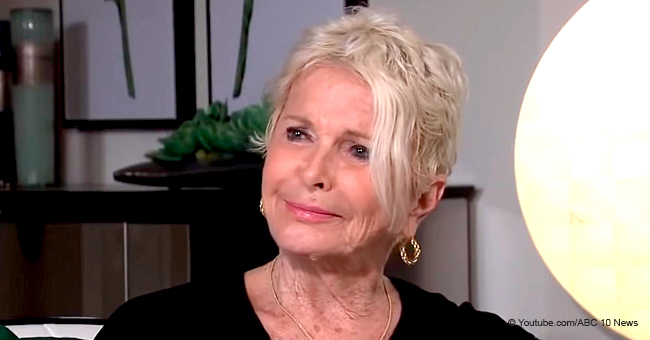 Woman Wins Child Support from Her Ex-Husband 50 Years after Divorce

Fifty years after divorce with ex-husband, California single mom wins $150,000 in child support.
"There's no statute of limitations on child support," says the woman who got child support of 50 years from her ex-husband. Toni Anderson felt great happiness when Vista Court made her ex-husband, Donald Lanhert pay a settlement of $150,000 to her as child support last Wednesday.
Anderson and Lanhert got divorced in the 1970s when their daughter, Lane Lanhert was still three years old. Following it, the court ordered Donald to pay $160 to Toni every year, and he paid it the first year before fleeing to Canada.
Anderson was left alone to take care of their daughter, and she did, even though it was hard. The single mom mentioned that she put her daughter through college and gave her a good life.
However, despite Toni's efforts at giving her child a good life, her daughter, Lane, 52, who runs a family interior design firm said:
"It was a challenge for me because mom was always working, always had to support us, so she was never around. That was hard."
It was bound to be hard. Toni revealed that bringing her daughter up without child support was very hard. She said:
"I lived from paycheck to paycheck and I had to take a couple jobs, and it was a detriment to my daughter because I really wasn't there for her."
Anderson revealed that after many years, she remembered that there was no statute of limitations on child support. Moved by that and the hardship of a poor retired life, Anderson got the old court papers last year and notified Lanhert of her intentions to have him pay up the long overdue child support.
Lanhert, who was supposed to pay Toni a sum of $30,000 had he settled in the 1970s, was ordered at a private hearing in Vista Court to pay $150,000. The settlement included an interest rate of 10% per annum for all the years.
Toni was happy that she got compensated and she did not hide her mockery of Lanhert. She said:
"I think he's a little bit panicked. And I'm very happy because I was panicked all these years. Now, it's his turn."
Lanhert, on the other hand, said he is happy that he and Toni were able to settle. He wished Toni all the best in life.
Toni has now put out a call to other women, asking them to speak up for their rights. Hopefully, the tides favor them and they have a big win like Toni did!
Please fill in your e-mail so we can share with you our top stories!