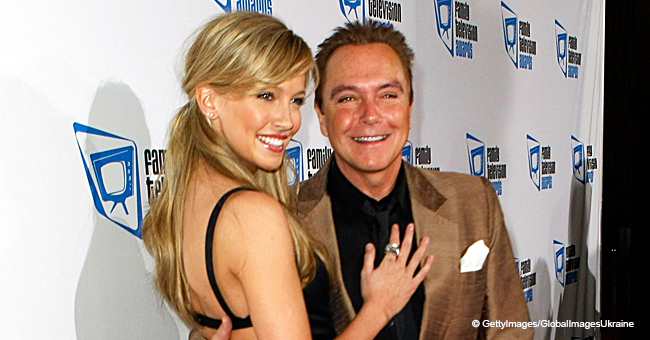 Inside David Cassidy's Complicated Relationship with the Daughter That Was Cut out of His Will

"The Partridge Family" star cut his actress daughter Katie out of his will years before his death despite the pair's brief reconciliation because he "wasn't her father."
David Cassidy died in Florida aged 67 on November 21, 2017, after his family turned off life support. The actor suffered kidney and liver failure and needed a new liver, however, his body couldn't handle an organ transplant.
At the time of his death, David had not amended a will he drew up in 2004, even though Katie and David had been close in prior years. He was Katie's biological father, but she grew up mainly with her mother, Sherry William and stepfather Richard Benedon.
In February 2017, David told PEOPLE that he no longer had a relationship with Katie. "I wasn't her father. I was her biological father but I didn't raise her," David explained. "She has a completely different life, I'm proud of her. She's very talented. It's hard for me to even accept how old she is now."
In legal documents obtained by The Blast early in 2018, David left everything to his son Beau. 'It is my specific intent not to provide any benefits hereunder to Katherine Evelyn Cassidy and/or any descendant of Katherine Evelyn Cassidy,' the will read.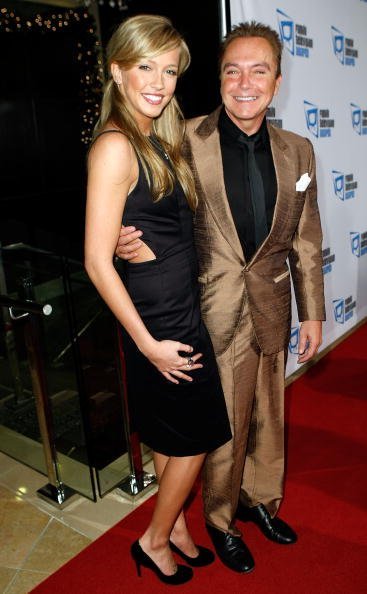 David Cassidy and Katie Cassidy at the 9th annual Family Television Awards at the Beverly Hilton Hotel on November 28, 2007, in Los Angeles, California. | Source: Getty Images.
But Katie received advice from David that would stand her in good stead for a lifetime, which she had always followed. "Do not work for money. Do not work for fame. Work for the work. And if you get a great role and they offer you nothing, take it," David advised.
Even though they were not close before David died, it still hit Katie hard. "Obviously, it's been a tough year. That's a given," Katie told PEOPLE in April 2018. "Even though the loss of my father was hard, it really brought my uncles, myself and my brother back together. I think that's the silver lining."
The 31-year-old "Arrow" actress met her biological father, David for the first time in fourth grade, and described him as a "wonderful, wonderful person."
The two had a great relationship when she was young and he always had great advice, but he struggled with his own demons which would drive a wedge between them.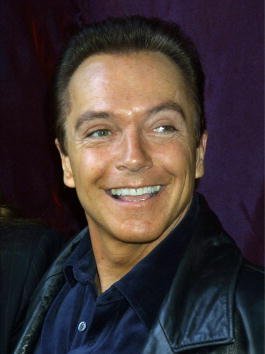 David Cassidy attends unveil the unveiling of the original Santa suit worn by Edmund Gwenn in the original film 'Miracle on 34th Street' December 4, 2001, at Macy's Herald Square in New york City.| Source: Getty Images.
David struggled with alcohol abuse and got charged with driving under the influence three times between November 2010 and January 2014. Shortly after he admitted he was "most definitely an alcoholic" and went to rehab.
Looking forward to spending the rest of her life with her fiance Matthew Rodgers, she now focuses on the positive things in life. The couple tied the knot in Sunset Key, Florida on December 11, 2018, and she shared the gorgeous photos of the special day.
Please fill in your e-mail so we can share with you our top stories!