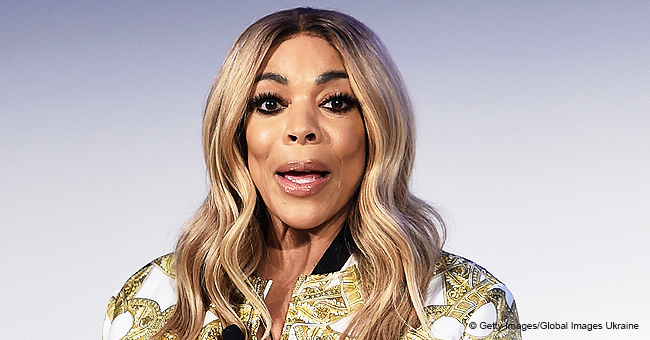 Wendy Williams Show Announces 'Planned Break' Amid Reports about Kevin Hunter's Love Child
It's been one month since Wendy Williams returned to her purple chair, after taking sick leave to deal with her Graves' disease off-air. Now, "The Wendy's Williams Show" will be taking a "planned break," Wendy announced this Tuesday.
After being absent for almost two months from her daytime talk show, Wendy Williams returned to the spotlight earlier this month. Now, both Williams and the show will be taking a planned spring break starting next week.
A rep for the show told US Magazine:
"The Wendy Williams Show is taking a previously scheduled spring break hiatus and airing repeat episodes during the week of April 1st. The show will return with original episodes on April 8th."
The 54-year-old also confirmed the break on air.
WENDY'S ALLEGED BREAKDOWN
This news comes amid reports that William's husband, Kevin Hunter's mistress gave birth to a baby girl last week and that Wendy had an alcohol relapse after hearing about it.
Last week, Williams shocked her viewers after admitting that she had been living in a sober house for the past months while dealing with her past cocaine addiction. "That is my truth," she said, detailing her daily routine of being driven by a 24-hour sober coach to a home "with a bunch of smelly boys who have become my family."
However, Daily Mail reported that Williams allegedly checked out of the sober house in New York on Monday afternoon and was eventually found drunk.
"She was in a bad way and disappeared from the studio after her show Monday. She went back to the sober house only to check herself out and decided to start drinking," a source told the outlet.
Wendy was reportedly taken to a hospital to sober up, and there, they gave her a banana bag, which is a bag of IV fluids used as a treatment for vitamin and electrolyte deficiencies in patients with chronic alcohol use.
By Tuesday morning, however, Williams was back on her eponymous show without any indications of her previous ordeal.
A STRONG FRONT ON THE OUTSIDE
Wendy has yet to address her breakdown or the news about her husband having a baby with another woman, but she assured her viewers just a few weeks ago, that her wedding ring "ain't going anywhere—not in this lifetime."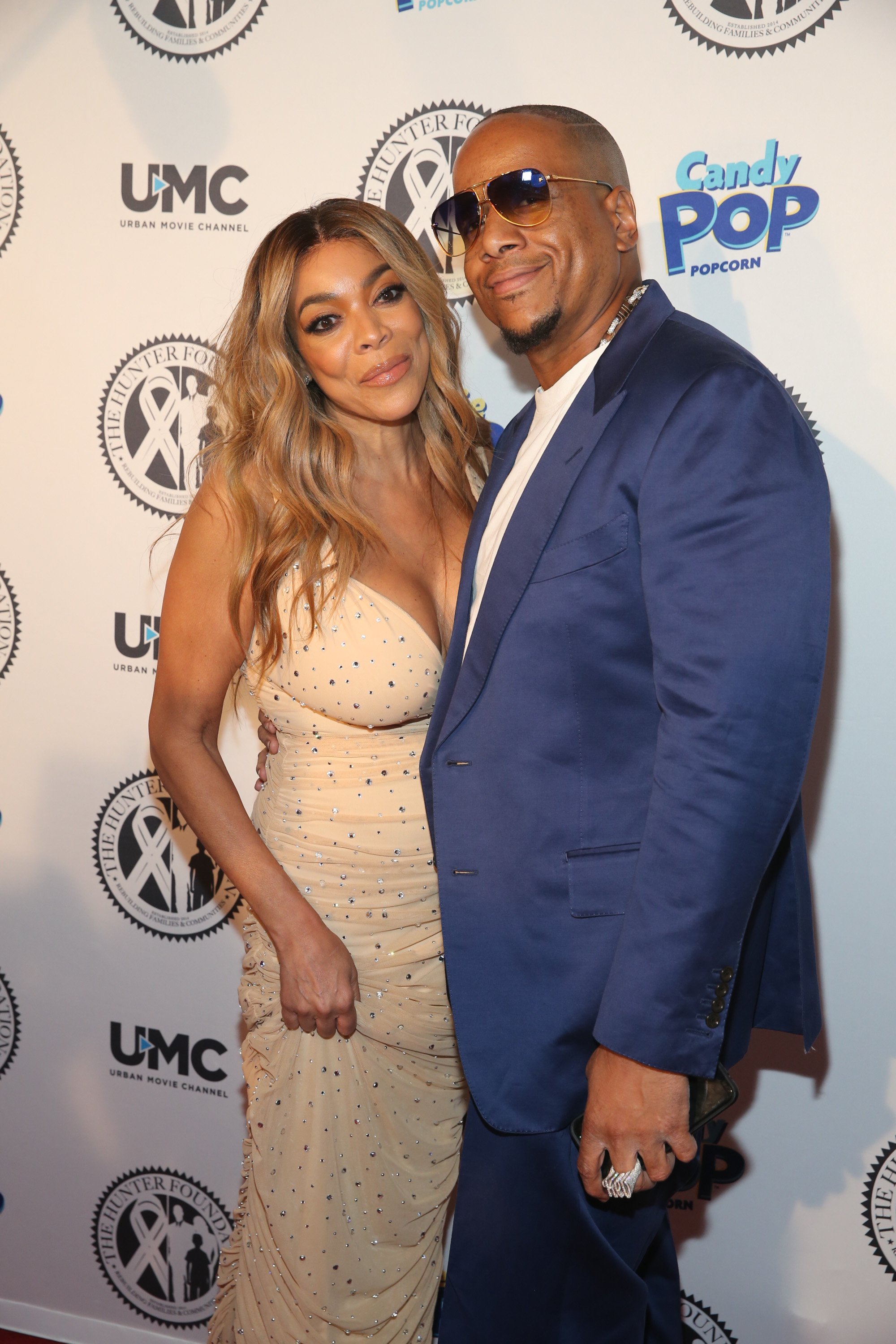 Wendy Williams and Kevin Hunter attend The Hunter Foundation gala at Hammerstein Ballroom. | Source: GettyImages
Even after she opened about her living situation, Kevin Hunter came forward to support her statement, telling ET:
"We're doing well as a family. We are moving forward with working on her sobriety and doing the work to help others, not just ourselves."
And continued:
"It is a family process. Anybody that has to deal with this knows this a family process... and we are dealing with it and moving forward."
A BABY ON THE EQUATION
On the other hand, it is confirmed that Hunter's alleged mistress, Sharina Nicola Hudson, checked into a Philadelphia hospital after giving birth thanks to a leaked phone call with one of the hospital's nurses.
Hunter has denied his involvement with Hudson in the past, but pics of the two of them have spread on the internet, and their affair dates back to ten years.
Williams and Hunter's reps have not addressed the rumors, and it's not confirmed if Hunter is the father of the baby.
Please fill in your e-mail so we can share with you our top stories!