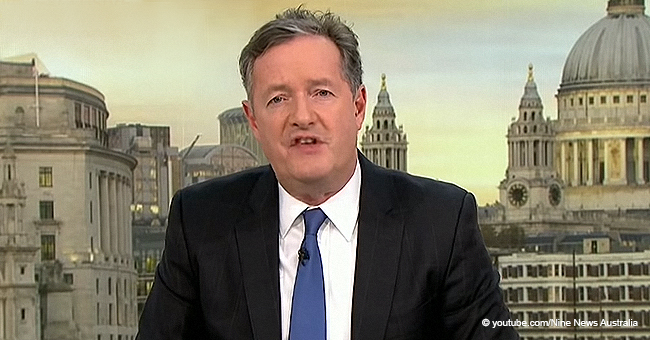 TV Anchor Piers Morgan Attacks Meghan Markle as a 'Fake Social Climber' Who Uses Prince Harry
On an interview with Deborah Knight, well known Mail Online columnist, Piers Morgan, described Meghan Markle as a social climber who used people to get to where she is today. When asked by Knight,
"Is Meghan really fake and a piece of work as I know you've said before?"
Morgan replied,
"You know what I'm sorry to have to say I'm afraid I think she is."
He continued saying,
"Although some people really like her and are falling for this act I'm afraid I see a bit of a hard-nosed actress. Who's using people on her way up to what is now, of course, the top, which is marrying into the royal family."
Morgan also said this as a warning to Prince Harry saying,
"Good luck to Harry. I hope he knows what he's doing. If it all goes wrong don't come try crying to me. Don't say I didn't warn you."
The controversy between Morgan and Markle started when the news anchor publicly shared how the Duchess of Sussex 'ghosted' him as soon as she got to the top.
"I got to know her quite well over two year period. We would message each other a lot, e-mail a lot,"
Morgan shared.
He remembered a specific time he and Markle met in London to have a drink and chat,
"She said afterwards in the cab 'I had a great time. Love to see you again.'"
He continued,
"She went in that cab that night to a party Prince Harry was at and the next night she went on the date with him. I never heard from her again. Ever."
"I don't like people that behave like that. It's kind of rude. It showed me that she, I'm afraid, is probably a bit of social climber."
He also added,
"I've had my own experience with her, which was not great to be honest. I knew her for about a year and a half."
"I got on well with her and then 'bang' she met someone more important and immediately ghosted."
"I never heard from her ever again and the old slippery slope ladder had gone up and ahs social climbed her way out of my orbit."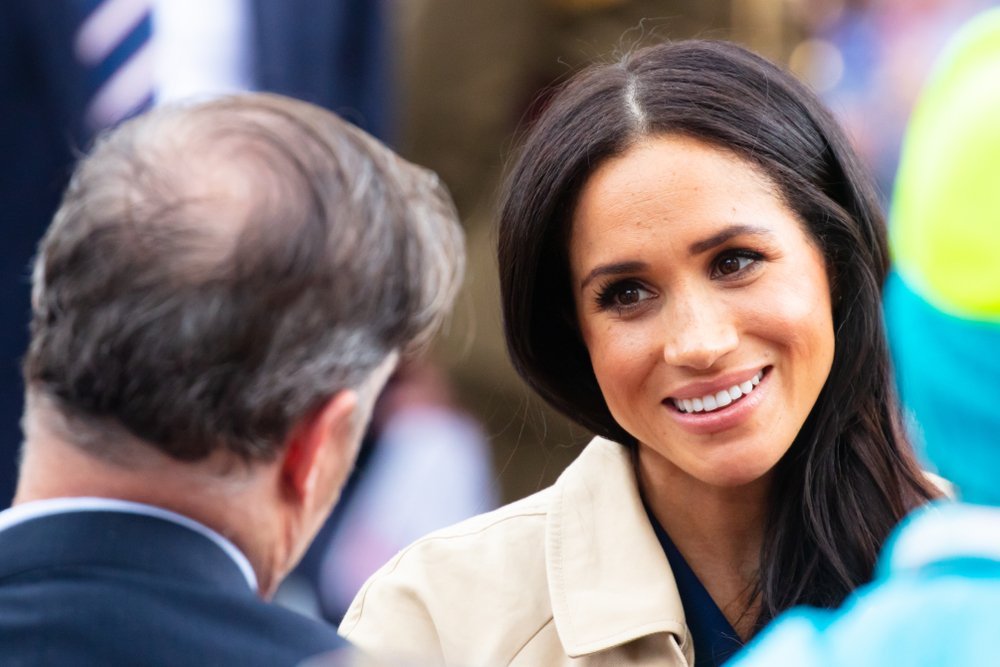 Prince Harry and Meghan Markle meet fans at Government House in Melbourne, Australia | Source: Shutterstock
He wrapped up saying,
"So my experience with her wasn't great, I've got to be honest with you. And everything I've seen since does slightly smack of an actress, a Hollywood actress, seizing her chance and acting her way to the top."
Morgan's experience was nothing close to remarkable, in fact, it was horrible. However, Morgan's story fits well with other alleged incidents of Markle acting entitled.
The new royal was alleged to have "thrown a hissy fit" because of the "musty smell" in St. George's Chapel, before her wedding. She apparently demanded air fresheners, in which she was reprimanded by courtiers instead.
She also faces rumors about her attitude and being demanding, as oppose to her sister-in-law, Kate Middleton, who Morgan compared her to.
"Kate Middleton is very 'home counties' and safe, almost groomed for the role -- it's much easier for everybody to have that kind of person."
"Meghan is from a very different background, a TV star, and probably finds the Palace system very suffocating and annoying."
"And the people around her like the formality of it and probably equally find her annoying."
Markle is due to give birth this April with her first child with Prince Harry. Their child is going to be a girl, and the parents-to-be couldn't be more excited about it.
Please fill in your e-mail so we can share with you our top stories!