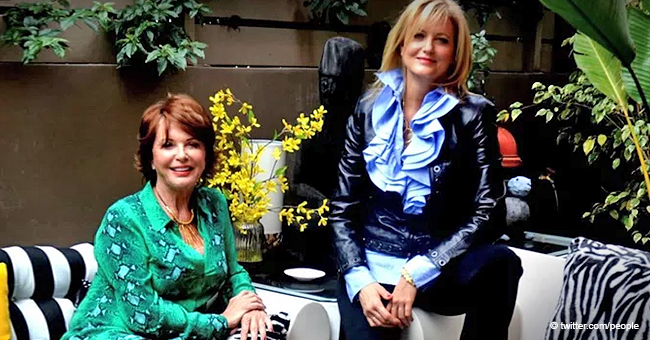 Woman Wins Child Support 50 Years after She Was Left to Raise Her 3-Year-Old Daughter Alone
Toni Anderson finally received the child support she deserved fifty years after her divorce, and her win has become an inspiration to many other single parents in the same boat.
After divorcing in the '70s, Donald Lenhart promised his wife Toni Anderson financial support to help raise their three-year-old daughter Lena. But his first payment did not clear, and that was the beginning and the end of any kind of child support he would give her.
Fast forward to today, fifty years later, Toni proudly shares she did it all on her own.
"I kind of put it on the back burner and just kind of forgot about it over the years. I'm not negating the fact I was able to send my daughter to college, Paris. We traveled and had a good time. But the money runs out."
All these years her husband got away with unpaid child support, an agreement that promised $210 a month for thirty months, and then $160 a month until Lena turned 21-years-old.
Today, Lena is 52-years-old and hasn't received a dime from her runaway dad. And Toni just about had it saying,
"I struggled a lot. I lived from paycheck to paycheck because I really wasn't there for her."
Anderson came to an inspired realization that "there is no statute of limitations on child support in California."
She contacted her lawyers and pursued the case that would finally give her the money she was owed, a grand total of $170,000.
Both Lenhart and Anderson came to settle on a lower amount of $153,090, including legal fees and interest earned from the missed payments, which on its own totaled $35,000.
Lenhart left the country in his twenties and stayed away for quite some time, but when he moved back to the states, Anderson, now retired, knew it was time to collect what was rightfully hers, saying,
"I don't think enough women get this, and I think they're afraid."
Sara Yunus, Anderson's lawyer, shared,
"One of Ms. Anderson's goals in pursuing this matter was to pave a path for other single parents out there who believe they have no recourse when it comes to facing an ex who has evaded their financial responsibilities under the law."
Recently, R. Kelly's ex-wife, Drea Kelly also filed a claim accusing her ex-husband of failing to pay child support amounting to $200,000. The singer was ordered to pay a minimum of $161,633 by March 6th and had to face jail time, again, for neglecting to comply.
Please fill in your e-mail so we can share with you our top stories!