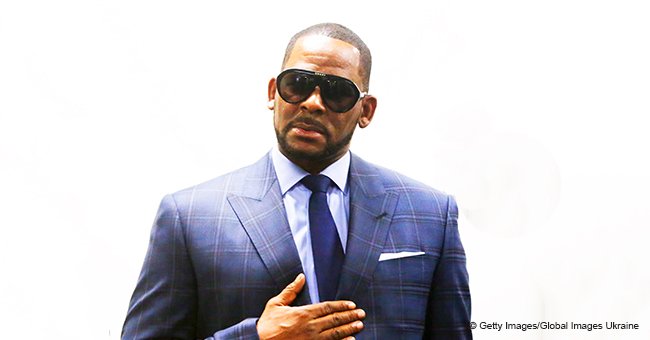 R. Kelly Back in Jail after Failure to Pay $160K Child Support

R. Kelly faced jail time again after failing to pay child support. It was only two weeks ago when he was arrested for sexual abuse charges and he delayed his release due to incapacity to post bail.
R. Kelly is in jail again but this time for another felony – failure to pay child support.
The singer who just two weeks ago posted bail for charges related to sexual abuse finds himself back in Cook County jail for a domestic matter. His ex-wife, Drea Kelly filed a claim accusing him of neglecting his duty to pay child support which has now reached an unpaid amount of $200k. He was ordered to settle the minimum of $161,633 by March 6.
That same day, he showed up in court for the hearing on the case and was later escorted out of the room in handcuffs. TMZ revealed he was unable to settle the amount which led to his arrest.
Kelly is just fresh out of jail following charges made against him two weeks ago. He surrendered to authorities who arrested him for allegations of sexual abuse against four women. The 52-year-old pled not guilty to the 10-count felony and initially stayed in jail for lack of funds to pay $100k. It was the 10% equivalent of his $1 million bond. However, a woman who claimed to be his childhood friend came to his rescue and issued the amount three days later facilitating his release.
Kelly's arrest comes in the heels of his explosive interview, the first he granted since his arrest for sexual abuse. He sat down with "CBS This Morning's" Gayle King and became emotional when he spoke of his children. He revealed he was forced to have no relationship with them due to allegations against him.
Kelly has three children with Drea as a result of their 13-year marriage – Buku Abi, 20, Jay, 18, and Robert Jr., 16. According to Drea during an appearance on "The Bert Show" in January, the children are "so disconnected to him [Kelly]" that "they don't call him dad."
Meanwhile, in his recent interview with King, the troubled artist wanted that fact to change. "I want a relationship with my kids because I've missed a lot of years of their life," he said. "They love me. I love them."
Maybe if Kelly settled his child support payments there's hope of a future relationship with his children. However, his sexual abuse case remains an obstacle to that too.
Please fill in your e-mail so we can share with you our top stories!