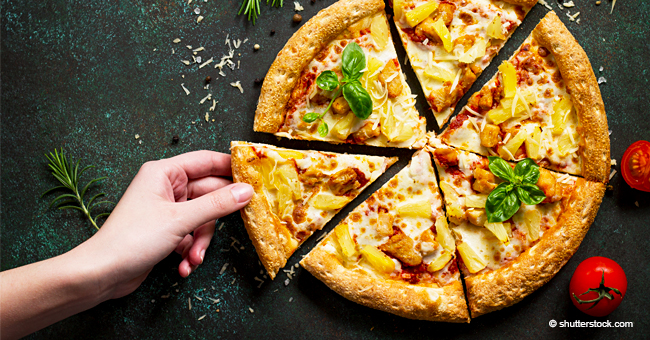 Upset Florida Woman Throws Pizza Slices at Employee, Claims Cheese Made Her Son Sick
A Pasco County resident 28, was on Friday arrested due to the social misconduct she meted out on a Pizzeria staff.
Anger got a better part of Syeda Saleem at Olivia's Subs and Pizza in New Port Richey, as she went overboard due to a disservice she claimed was done to her.
Reports show that Saleem had allegedly gone into the Pizzeria demanding her money while claiming that the pizza she received made her son sick.
In a bid to pacify the displeased customer, the pizza-maker offered to prepare Saleem another box of pizza which she refused and instead insisted on a refund. She also reportedly requested several free sodas, but the worker didn't comply.
The tiff escalated as Syeda's anger went a notch higher. She hauled the pizza slices at the worker attending to her after which she stormed out of the Pizzeria.
The Florida police department after receiving the distress call over the incident arrived at the scene to find the employee covered in pizza sauce. The Police arrested the offender, and she was charged with battery.
Voicing her side of the story, Saleem claimed that she believed the pizza was terrible as it made her son vomit. She went on to mention that during the misunderstanding, the Pizzeria attendant directed racial utterings at her.Saleem was however transferred to Land O' Lakes Detention Center.
A similar scenario is the case of the popular restaurant Subway which experienced a fall out between one of its outlets at Concord Parkway and a customer.
Tina Richardson explained that she had gone back to the restaurant to report the wrong meal she received but was however treated inappropriately.
The disgruntled customer explained that she made the order for a senior citizen whom she takes care of and had to return the sandwich.
After making her complaint to the manager of the restaurant, rather than compensating Richardson, the manager replied by pelting her with the snack all the while cursing.
The incident was caught on camera leading it to go viral with about 2 million views. Richardson, however, took it upon herself to sue the restaurant for physical and emotional harm for a sum of $25,000. Her lawyer described the incident as "disgraceful and deplorable."
Contrary to her lawyer's claim, a spokesperson on behalf of Subway explained that Richardson had been contacted while also emphasizing that the company has high customer service standards contrary to what Richardson experienced at the Concord Parkway Subway outlet.
Please fill in your e-mail so we can share with you our top stories!