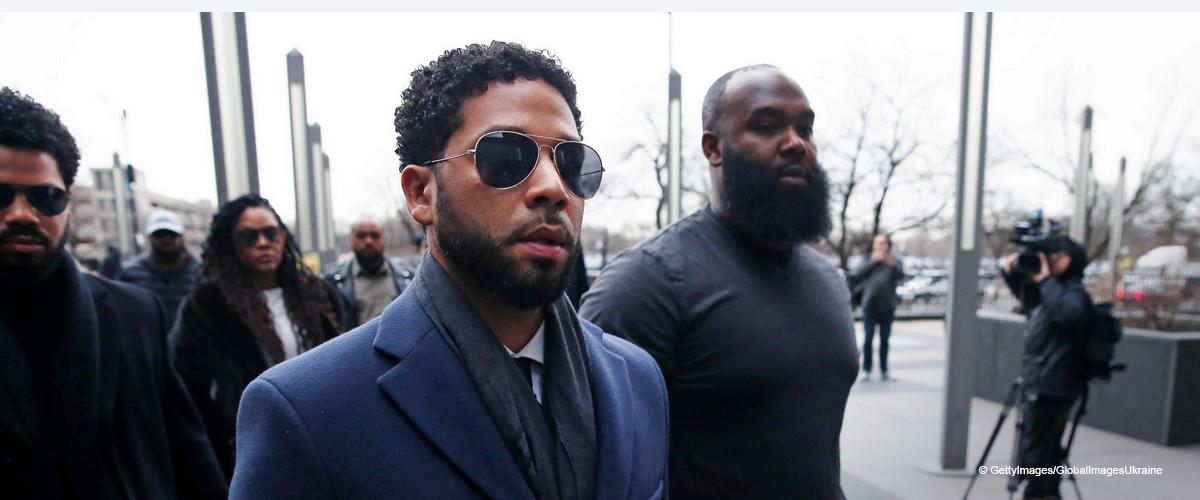 Chicago Requests Jussie Smollett to Pay $130K after His False Accusations Made Them Work Overtime
Jussie Smollett may have had 16 felony charges dropped against him, but he's now being ordered to pay over a $100,000 for wasting the police's time.
The "Empire" actor who allegedly was attacked for being black and gay, then found to have made up the whole thing, is now being asked to pay the City of Chicago for wasting their time and energy.
Smollett, 36, initially claimed that Trump supporters tied a noose around his neck and poured bleach over him in late January. Two African-American brothers were later charged and released for the crime.
Earlier this week, the charges against Smollett for staging the hate crime were dropped. Officials said that the case should not have been brought up in the first place.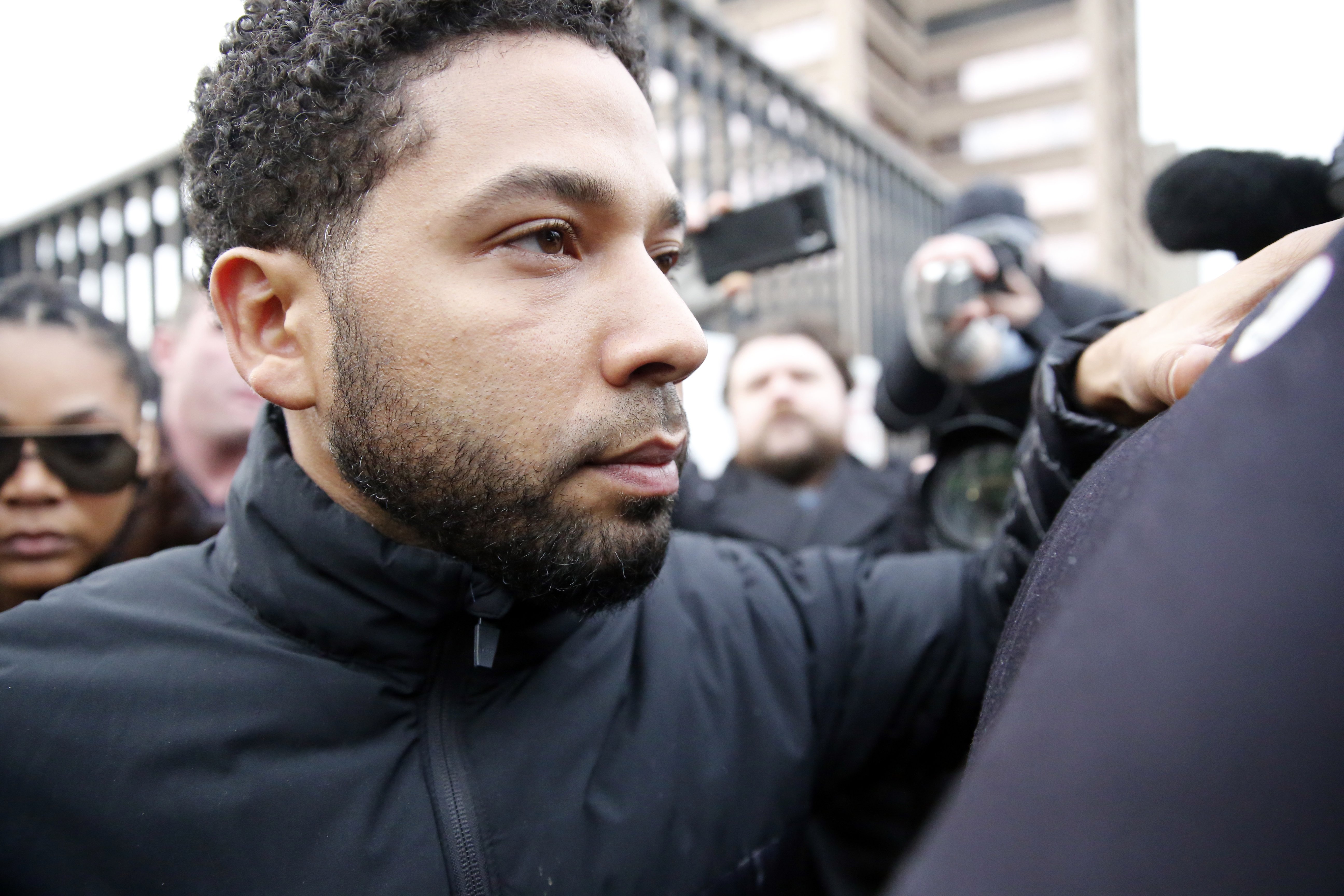 Jussie Smollett leaving the Cook County Jail on bond | Photo: Getty Images
The mayor of Chicago, Rahm Emanuel, strongly disagreed with the outcome, however. He called the decision a "whitewash of justice," and pointed out that Smollett "doesn't feel any sense of contrition and remorse."
Emanuel and Billy McCaffrey, who is the Department of Buildings' spokesperson, are now asking Smollett to pay $130,106.15 for investigation costs relating to the reported attack.
McCaffrey stated:
"This is a reasonable and legally justifiable amount to collect to help offset the cost of the investigation. Given that he doesn't feel any sense of contrition and remorse, my recommendation is that when he writes the check, in the memo section, he can put the words, 'I'm accountable for the hoax.' "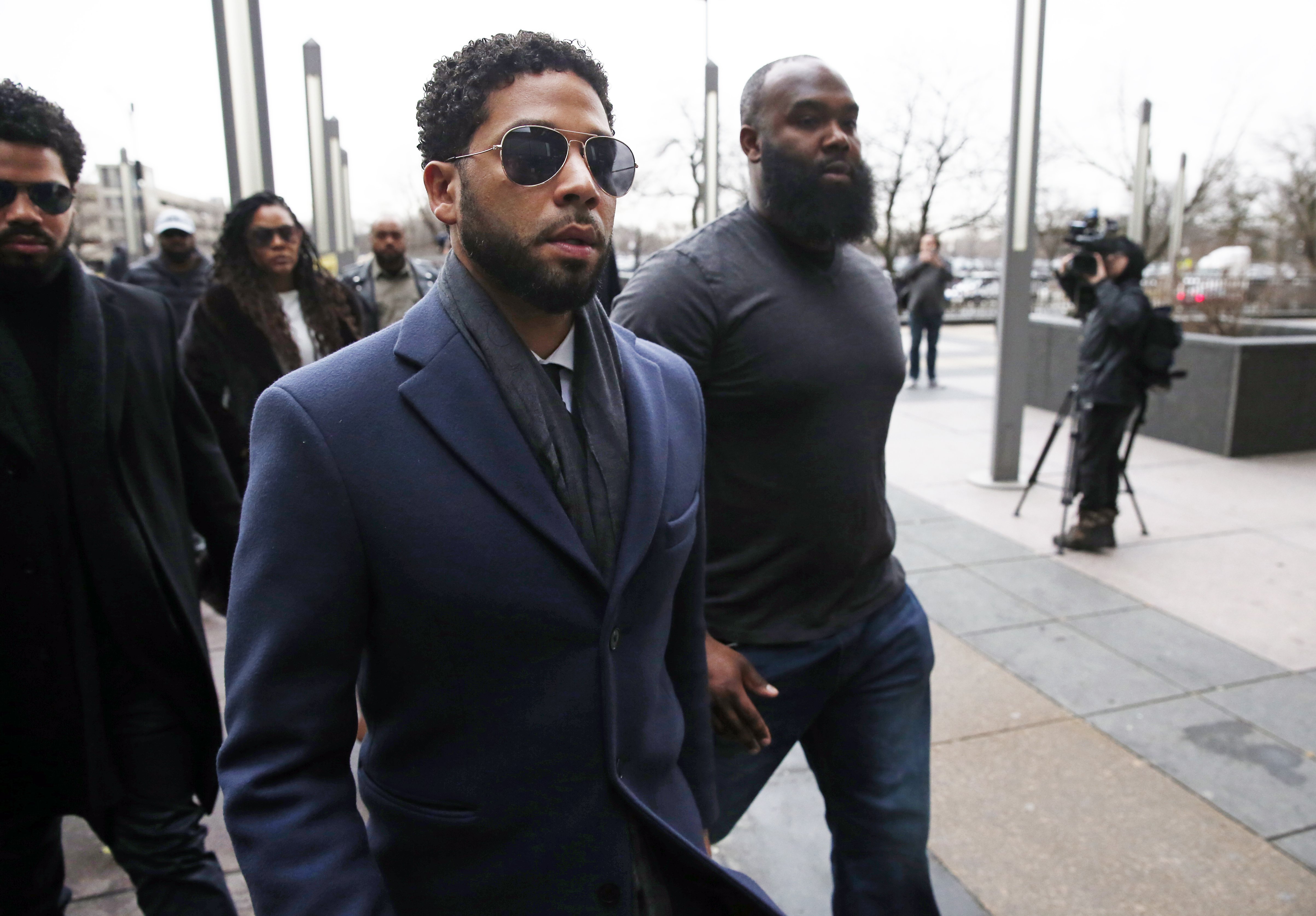 Jussie Smollett arrives at a courthouse in Chicago, Illinois on March 14 | Photo: Getty Images
In the letter of request, it explained that the amount arose out of calculations for overtime hours and the diversion of resources. It further warned of legal action if the amount wasn't paid within seven days.
"The City of Chicago and the Chicago Police Department take seriously those who make false statements to the police, thereby diverting resources from other investigations and undermining the criminal justice system."
Smollett has consistently pleaded innocent to staging the incident in which he said two men beat him up in Streetsville Chicago on January 29. His lawyers responded to the request for compensation on Thursday saying:
"It is the Mayor and the Police Chief who owe Jussie - owe him an apology - for dragging an innocent man's character through the mud. Jussie has paid enough."
Although the charges were dropped, Smollett has to do community service and forfeited his $10,000 bond payment for his release. Details of why the charges were dropped remain unknown and in sealed records.
According to one of Smollett's attorneys, Patricia Brown Holmes, the actor's legal team does not intend on getting his records expunged. She said that the team "supports the court files being preserved."
In response to the dropped charges, Smollett also commented, "I would not be my mother's son if I was capable of doing what I was accused of." He allegedly had committed the crime due to dissatisfaction with his salary.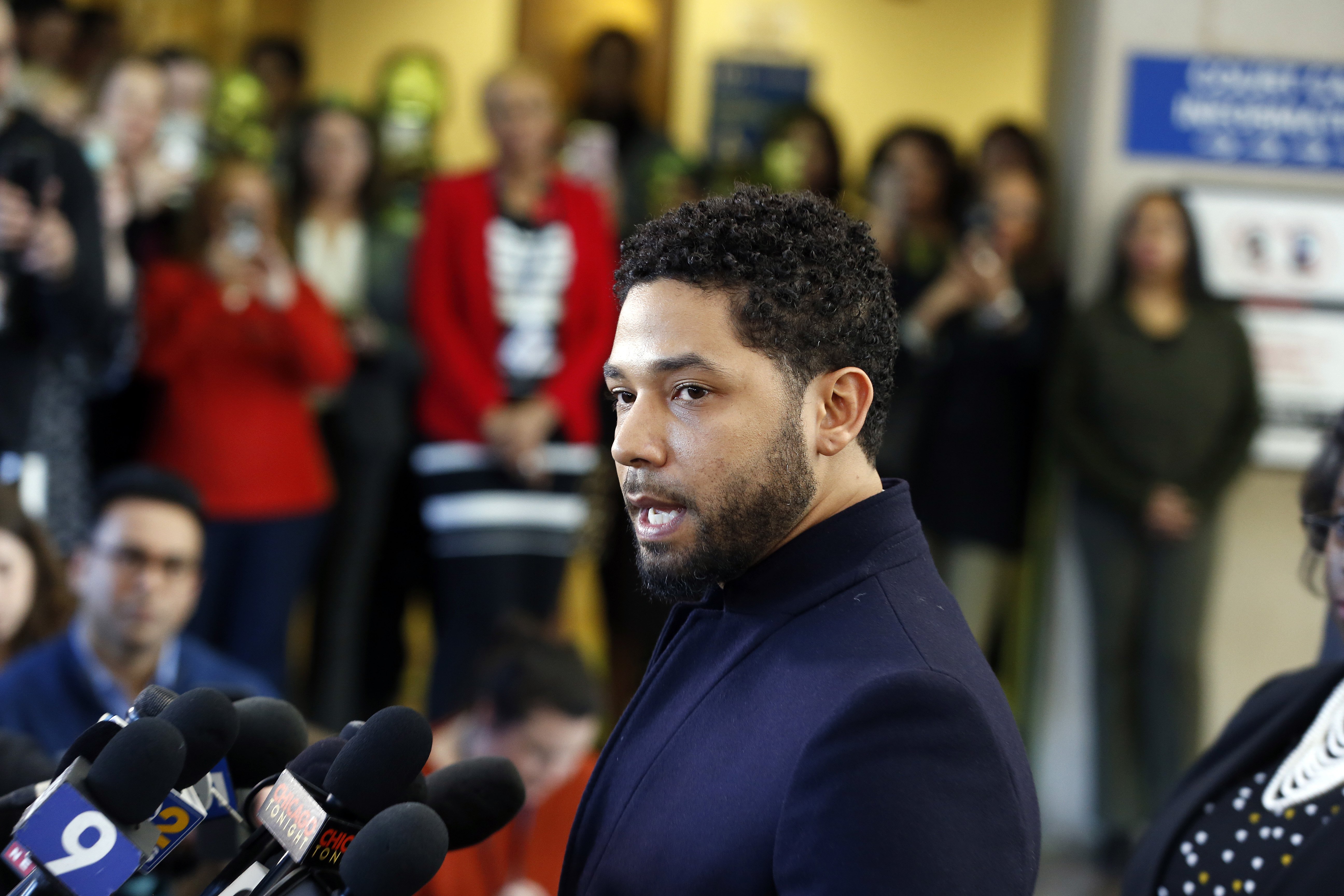 Jussie Smollett leaves after his court appearance at Leighton Courthouse on March 26, 2019 in Chicago, Illinois | Photo: Getty Images
It not uncommon for this type of case to be resolved in this manner, said Cook County State Attorney Kim Foxx. Class 4 felonies are sometimes settled by dropping charges and getting restitution.
Smollett's family responded to the decision with an official statement of relief and support.
It read:
"Our son and brother is an innocent man whose name and character has been unjustly smeared. Jussie is a son, a brother, a partner, a champion for human rights, and a genuine soul who would never be capable of what he was falsely accused of."
The letter also expressed joy that "truth has prevailed and [Smollett] has been vindicated." The family hit back at people who judged Smollett prematurely and pledged to focus on "bringing the real perpetrator to justice."
Please fill in your e-mail so we can share with you our top stories!