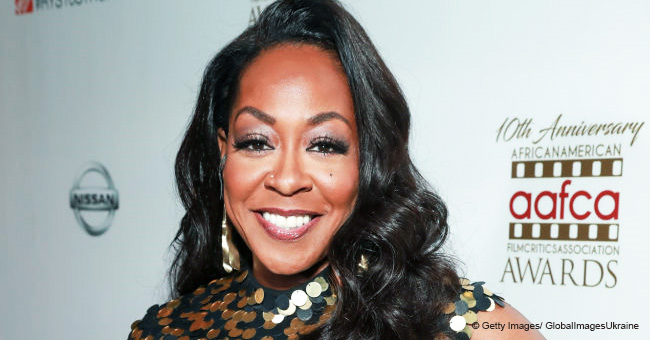 Tichina Arnold Looks Amazing as She Shows off Her Dance Moves in Green Dress & Black Boots (Video)
Tichina Arnold showed off her great dance moves as she dances to a hip-hop song in the video below.
Tichina Arnold's career in Hollywood has spanned over three decades, and in that time, she has achieved two things. The first is staying as fit as she was when we met her in the '90s, and the second is maintaining her sense of humor.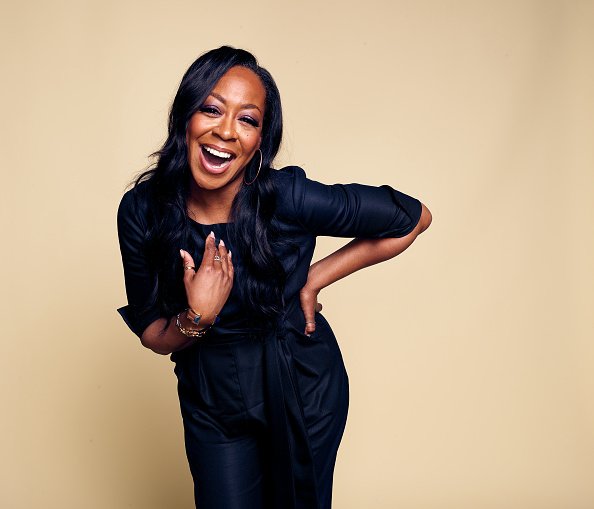 Tichina Arnold poses for a portrait at the 2019 Winter TCA Portrait Studio | Photo: Getty Images
At an age where most people slow down or go through a midlife crisis, Arnold is still very agile. In a video posted by "TheShadeRoom" on Instagram, the actress showed her fans that age has not slowed her down.
The "Martin" actress who could be seen wearing a beautiful green gown with its sleeve tore down, and black boots danced to the song "Bust down Tatiana" by Blue Face. At the beginning of the clip, the 49-year-old looked a bit confused as she kept asking who Tatiana was.
This, however, didn't stop her from stepping to the song as seconds later, Arnold did a complete 360° to the music. Then the comedy actress surprised everyone by dropping down to the beat; a move met with cheers.
Many of her fans took to the comment section to applaud her with one fan writing,
"She is hilarious; love her."
And another wrote,
"She's still as beautiful as ever," and "I'll always love her."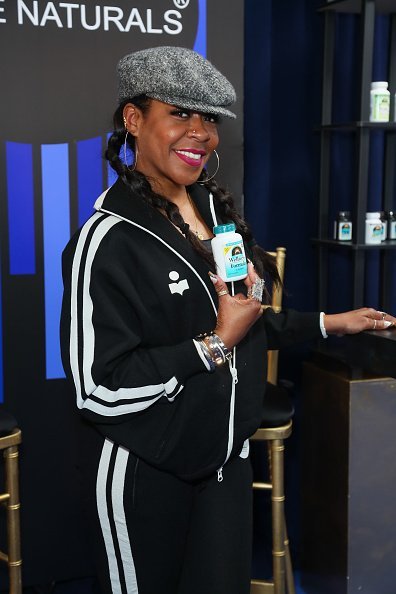 Tichina Arnold at the GRAMMY Gift Lounge | Photo: Getty Images
The best part of the video for most was seeing that the actress still looked amazing at her age. The "Everybody Hates Chris" actress regularly shares her secret to staying fit and healthy.
In an interview with "PEOPLE," Arnold revealed that her policy was to eat right and often exercise, adding that she loves to cook. The mother-of-one said that since she's always on the move, watching how and what she eats was essential, and she tries not to overindulge or cheat.
The actress also drinks a liter of Trader Joe's alkaline electrolyte water to keep up her hydration level, especially while exercising. The "STARZ" actress works out three to four times a day, and her routine includes side steps and knee ball squats.
Arnold also keeps eating mostly energy-boosting foods and snacks rich in fiber, fat, and potassium. Outside of having a healthy life, the "Wilona Watson" star is a devoted mother to her daughter, Alijah.
The duo constantly put up videos on Instagram that shows them singing, laughing, and eating. As much as Arnold loves the fit life, her greatest advice is to enjoy life more and bother less about looks.
Please fill in your e-mail so we can share with you our top stories!