Kimora Lee Simmons Slams Lori Loughlin after Her 16-Year-Old Daughter Gets into Harvard on Merit
Kimora Lee Simmons' daughter, Aoki Lee, was accepted into Harvard and other universities thanks to her own merits. While sharing the news with fans, Simmons couldn't help but shade Lori Loughlin for her college admissions scandal.
Aoki Lee, the youngest daughter of Kimora and ex-husband Russell Simmons, just got into Harvard, at 16, and for her own merits. Her parents couldn't be prouder.
KIMORA'S EXCITEMENT AND SNEAKY COMMENTS
It was Kimora who first shared the news with fans on social media, recording on Instagram stories the exact moment Aoki read her acceptance letter and burst out crying with joy. The fashion designer reacted by screaming in excitement as she exclaimed how proud she was of the girl.
"I'm so excited that Aoki got in Harvard… She really did it on her own merit, and we're really so proud because Aoki can't row or anything like that," Simmons said in her stories. "There was really no hope for us in that area. I'm just so proud that you did it on your own," she added.
Simmons was joking while referring to the college admissions scandal that exploded last month, which exposed actresses Lori Loughlin and Felicity Huffman for allegedly paying to get their children admitted into some of the most prestigious universities of the country.
THE COLLEGE ADMISSION SCANDAL
In Loughlin's case, the "Fuller House" actress was accused of paying a $500,000 bribe to get daughters Olivia Jade, 19, and Isabella, 20, into University of Southern California by posing as crew team recruits. 
Following the scandal, the actress and her husband, Mossimo Giannulli, were arrested and then released on a $1 million bail. They also had to put their Bel Air home up as collateral after they were charged with conspiracy to commit mail fraud and honest services mail fraud.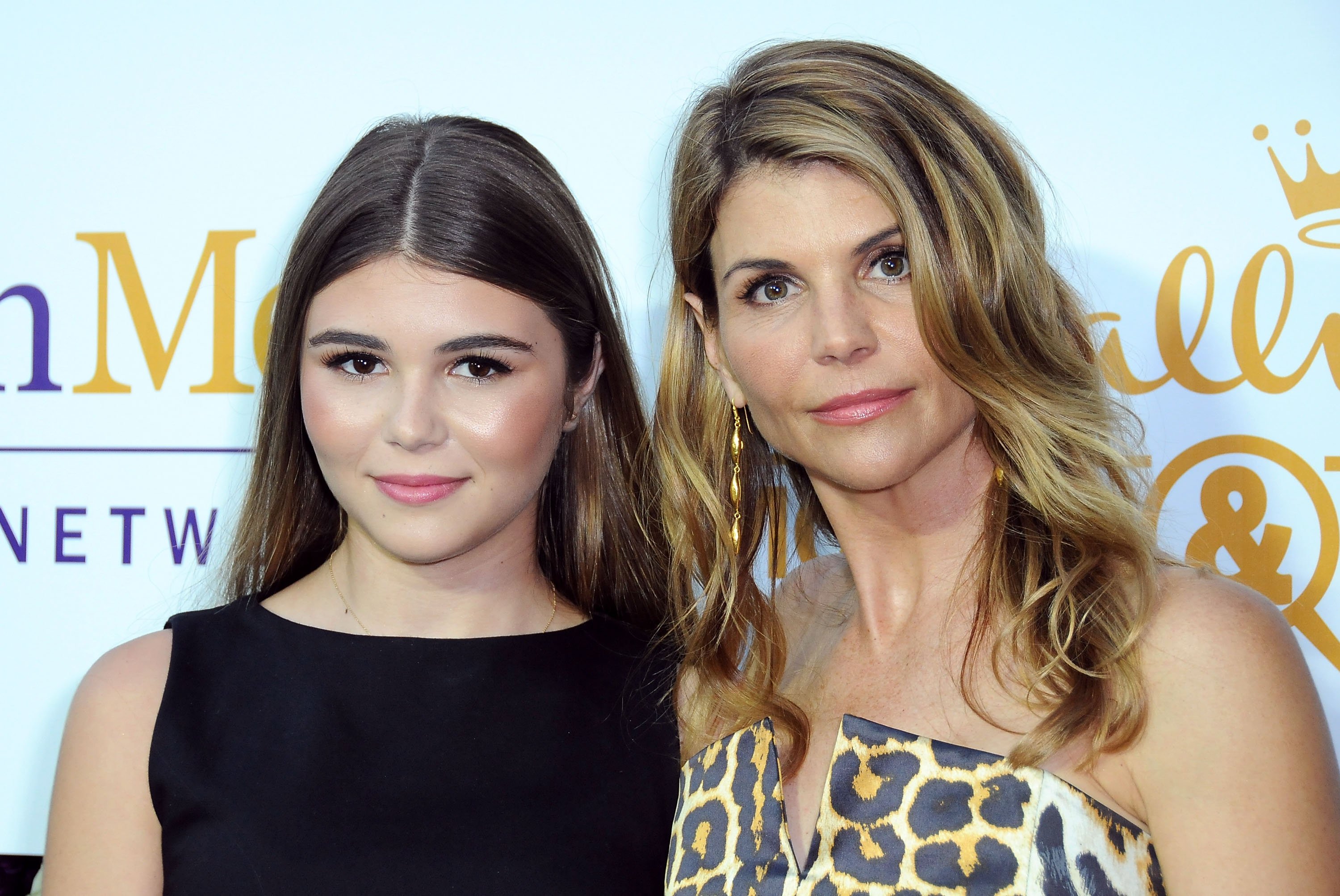 Both of their daughters have left USC, and Olivia, a famous YouTube star, lost significant partnership deals with Sephora and TRESemme.
On top of that, Loughlin was fired from Hallmark Channel and won't be reprising her role as Aunt Becky in the new season of "Fuller House."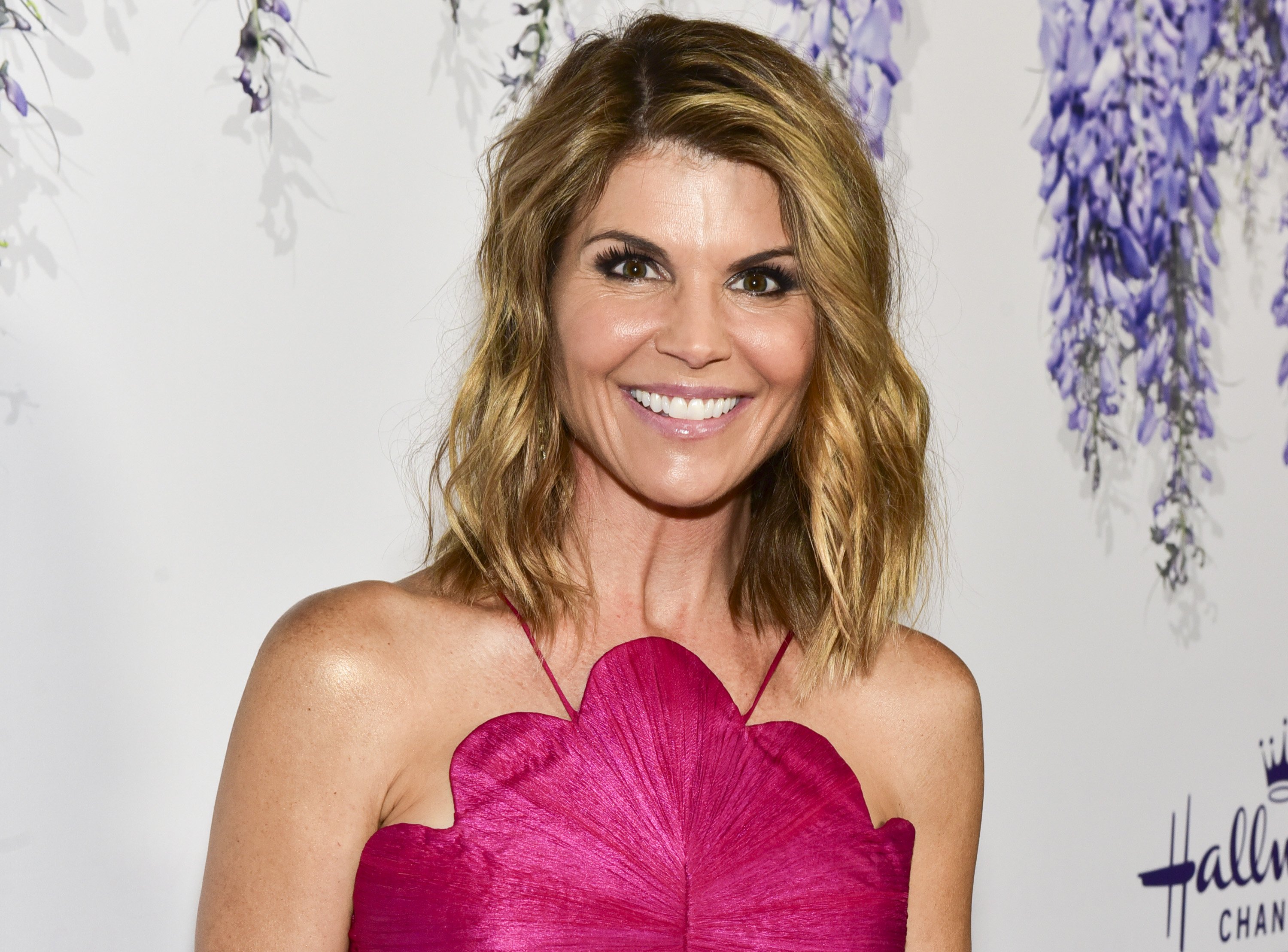 THE SIMMONS' FAMILY CONTINUES THE CELEBRATION
After her sneaky remarks, Kimora made sure to remind her followers that Aoki is only 16, adding: "Class of 2023. Aoki's only 16, honey, come in with that heat!"
The proud mom also shared a video of her son, Kenzo, reading Aoki's acceptance letter while his sister beamed with pride. She revealed in the caption that Aoki also got into Dartmouth, Vassar, Barnard, and more, and added:
"Yaaayyyyy @aokileesimmons!! She's on her way to #Harvard!! We are sooo super proud of YOU!! Such hard work and only 16! You did it! It took years of super dedication and lots of tears! But HERE YOU ARE!!! GO GIRL!!! Enjoy the journey! We are excited to see the great things you will do! Sorry I'm one of those SUPER LOUD MAMAS! Woooo! #BeautyAndBrains!"
Russell Simmons also took to Instagram to share a heartwarming message for his daughter, and like Kimora, he too took the chance to throw some shade at the stars involved in the college cheating scandal, writing:
"So blessed @aokileesimmons made it into HARVARD and Kimora Myself, or Tim didn't have to pull any strings or pay anyone to get her in, she made it on her own academic merit."
And continued:
"Aoki Lee [..] We love u unconditionally Whether u have "success or failure" in the world ... you will ALWAYS be very successful in the most important category.. because you are a compassionate, loving spirit who will always have God your family and your extended families love."
Aoki, who has captivated her mom's fans with her thoughtful personality and liberal views of the world, also shared the news to her Instagram, thanking everyone involved in her journey so far, and adding "I am excited and honored and so so grateful."
Her older sister, Ming Lee, took to the comment section to point out how proud she is of Aoki:
"I am once again the lesser child. But that's okay. I'm so so so proud of you my baby. You worked so hard, and no one deserves this more than you."
The girls are known for having a hilarious relationship on social media, with Aoki constantly picking on Ming for her over the top fashion feed, and Ming picking on Aoki for being a smart-pants girl.
Congratulations to Aoki Lee for getting into Harvard.