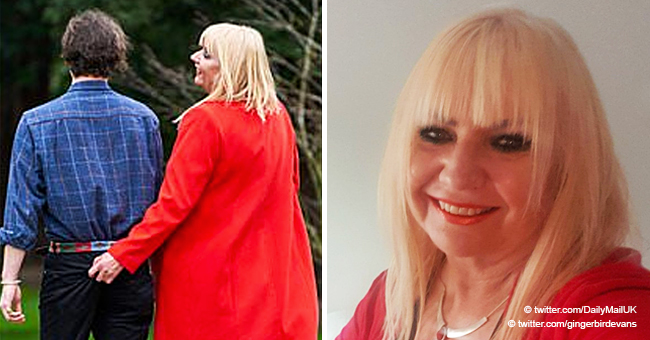 Gran-of-Four Shares She Has Dated over 200 Men Younger Than Her Own Kids after Her Divorce in 2010

A 57-year-old London grandmother dated a 20-something-year-old after her second divorce and she hasn't looked back since. She's now on 200 younger men and counting.
Gaynor Evans, 57, lost a lot of her confidence when she went through her second divorce in 2010. By that time, her children were grown and she had four grandchildren.
Instead of staying at home feeling sorry for herself though, Evans went out with her daughters a few times. She ended up hooking up with a 23-year-old and she's changed her life since then.
The author and businesswoman believes that sleeping with men in their 20s or early 30s is the secret to youth. She has no shame in sharing her philosophy or giving details about her life as a cougar.
According to the Daily Mail, she said :
"I'm one of the most openly prolific cougars out there. I'm not boasting about it and I know it's not for everyone, but I'm non-repentant."

Gaynor Evans Twitter | Photo: Twitter/ Gaynor Evans
At first, Evans said she thought the younger men were being polite by showing interest in her at bars. Before long, she realized they were seriously interested.
"I'm an older woman who has stepped outside convention - I'm very unusual. Although I'm nearly 60, I feel 30. I won't waste time worrying whether people judge me for having great sex with a 25-year-old."
Evans clarified that she doesn't expect the young men to be with her exclusively either as that would be unreasonable on her part. Sometimes, however, feelings complicate things.
"I make no apologies for being a prolific cougar because it's a lifestyle choice and one I'm happy with. My sexual desire has never waned and I'm dating three men non-exclusively at the moment."
The reason for Evans' lifestyle is that older men tend to "need looking after" while younger men "don't have the baggage." She also compared her situation with older men who "tend to go for younger women."
Evans got married at just 18 years old and had three children in the decade they stayed together. She had her first son within her second marriage, which was to a man ten years younger than her.
Now Evans is all in when it comes to finding younger men to date. She joined a website specifically to find matches. Regarding her feedback in bed as an older woman, Evans said that she "never had a bad experience in bed with a younger man."
She further elaborated:
"The chemistry is very electric because as an older woman I'm confident - I've never been criticized. It's not just about the sex though. It's so far from that, it's about the conversation and the rapport. Feelings do get involved."
Evans insisted that people who don't accept her choices tend to be women whom she labeled "jealous and envious." While Evans has considered switching things up, she said that her "life is far more joyful and exciting than it has ever been."
Another older woman decided that she would resort to dating younger men exclusively. She also claimed that the 20-something-year-olds keep her looking and feeling young.
Margaret Collins is a 71-year-old great-grandmother who's dated over 200 young men. She's on a roll with her spree and is not looking to stop anytime soon.
The pensioner also uses the world wide web to gain dates which have resulted in exotic foreign holidays. She has already been married twice before and calls older men "stiff and boring."
Meanwhile, a 50-year-old French man said that women over 50 are "invisible to him." Television presenter and award-winning writer Yann Moix got in trouble for his comments about dating younger women.
That's because he bashed older women to a large extent as he glorified 25-year-olds and the like. Moix said that it is simply "not possible" to love a woman his age.
He stated:
"The body of a 25-year-old woman is extraordinary, the body of a 50-year-old woman is nothing extraordinary."
Moix added that he preferred bodies of Asian women as well. His comments, deemed sexist and racist, received tons of backlash on social media. Many women pointed out that Moix himself was not that appealing, something he at least could agree on.
Please fill in your e-mail so we can share with you our top stories!