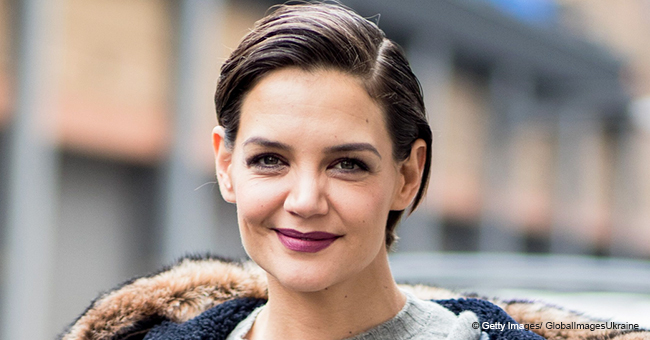 Katie Holmes and Jamie Foxx Go Undercover as They're Caught Together Amid Breakup Rumors

Katie Holmes and Jamie Foxx were spotted taking a sweet walk in Central Park, New York. Following their stroll last Tuesday, was a trip to the Metropolitan Museum of Art which, by the looks of it, was a planned date by the two.
The couple was dressed for the cold New York weather. Foxx, in an all black ensemble, wore a black coat, a black beanie, and black shades to match. On the other hand, Holmes sported a denim trench, a knit hat, and a knitted beanie.
On a post on Twitter, Ciara Knight said,
"Why do Jamie Foxx and Katie Holmes look like they need your help to complete a series of impossible quests before the weeping witch sheds her final tear and they are forced to return to their final form - the sole occupants of a farmer's market hummus stand?"
Just last month, it was announced that the two were no longer a couple, as Foxx revealed that he was "single," during a charity Oscars gala. The source told Us Weekly that,
"While he was referring to married and single couples, he just dropped the line 'I'm single'."
Both Foxx and Holmes never confirmed nor denied their romantic relationship of six years, nor have they been seen being intimate in public. However, last December, the two were snapped kissing on a yacht in Miami, Florida. That same month, it was rumoured to "ET" that the two celebrated Holmes' 40th birthday with her mother.
Additionally, Holmes' 12-year-old daughter, Suri, is said to be a big fan of Foxx. A source said,
"Jamie took the ladies out to Serendipity [in the Upper East Side of NY] for Katie's birthday."
"It was so sweet, it seemed like he really wanted to make the night special. Everyone got along great. Jamie is a gentleman and he knows how important Katie's family is to her. Suri already adores Jamie."
Another source told People,
Katie and Jamie see each other as frequently as they can. They have known each other for years, and both turned out to be great parents, so they also have that in common. They are dedicated to their careers. Plus they give each other space."
The two are parents to wonderful daughters. Foxx has two daughters, Corinne, 25, and Annalise Bishop, 9, both from his previous relationships. Meanwhile, Holmes has a 12-year-old daughter with her ex-husband, Tom Cruise, whom she divorced with in 2012.
Over the course of the past six years, Foxx and Holmes have had a series moments in which they were spotted by the media, and of course, posted online. According to People, the two were first spotted being intimate in 2016 where they were dancing arm-in-arm at the Hamptons.
In May 2017, Holmes went to Paris to visit Foxx while he was shooting for the film "Robin Hood." According to a source,
"They're going to go out to dinner more often. They plan to start going public."
This actually happened in September of that year when the two were spotted by the beach holding hands. This followed until 2018 where they were seen looking in love, as they spent the Clive Davis' Pre-Grammys Gala together, being sweet.
Since then, the two have been more private about their relationship, never denying, nor confirming it. The two are just sometimes spotted out, but as to their status? It's still a big question.
Please fill in your e-mail so we can share with you our top stories!