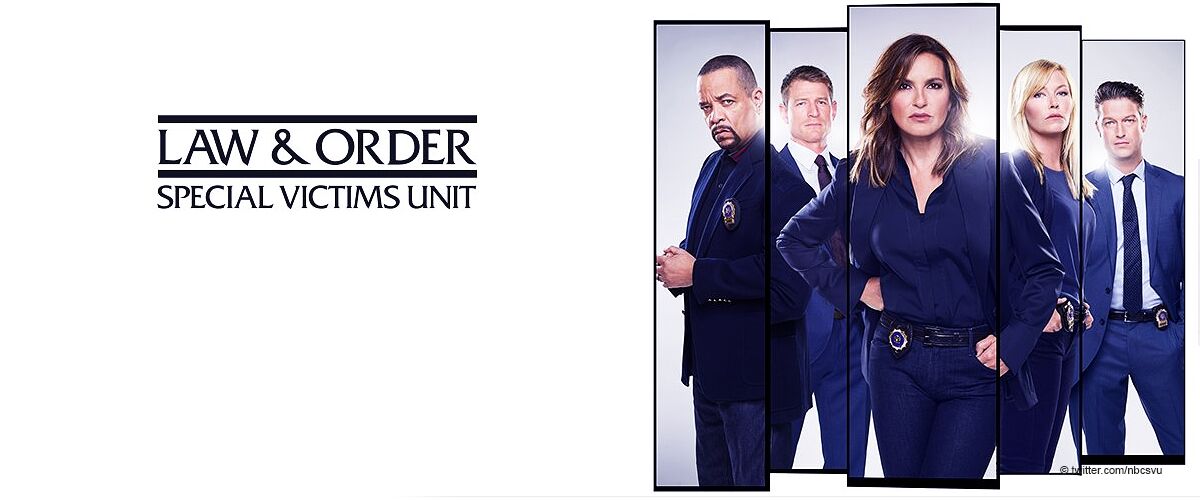 Mashable: 'Law & Order' Renewed for 21st Season, Becomes the Longest-Running Prime-Time Drama Ever
"Law and Order: SUV has been renewed for a new season and everyone is excited about it. Some casts are still going to be portraying their roles, while we have to bid others goodbye.
The hit series "Law and Order: SVU" was announced to have another season - it's 21st, making it history's longest-running-live-action series. Because of this, SVU overtook two of the longest running shows, "Law and Order" and "Gunsmoke," which both ran for 20 seasons.
Star actress, Mariska Hargitay, who plays the role of Lt. Olivia Benson, is still going to portray the part of the lead character. This makes Benson the longest-running female character in primetime live-action series.
"I am deeply proud to be a part of this groundbreaking show, and humbled to make television history today,"
says Hargitay.
"The longevity and continued success of SVU is a testament not only to the show's powerful storytelling and ability to connect with viewers, but to its necessity. We have told important stories for 20 years, and we will continue to tell them."
Dick Wolf, the creator of the show, also said,
"As SVU moves into its third decade, Mariska has become an iconic figure as a star, advocate, and crusader for women. She is an enduring champion of the movement to end sexual violence, and dozens of episodes have dealt with the very same issues that have shifted into the spotlight in this country in the past two years. Mariska is a delight as No. 1 on the call sheet and, to me, a true friend."
Additionally, Hargitay, who is also an executive producer, has won an Emmy for Best Actress in a Drama Series and eight other nominations, and two Golden Globe nominations for her portrayal of Benson on the show. She won the award in 2005.
The series, which has been up and running since 1999, shows stories which revolve around crime investigations involving domestic violence, child abuse, and sexual assault. Benson leading the Special Victims Unit of the New York City Police Department are given different cases to solve each episode.
"This incredible run is an example of what happens when producers, writers and actors all come together and create a show that, year after year speaks to its audience in a powerful way. We couldn't be more proud of this remarkable achievement,"
says Dick Wolf, creator and executive producer of the show.
The announcement of the 21st season was made last fall. Michael Chernuchin, showrunner, disclosed to the SVU cast and EW that they already looking forward to a new season. He said,
"We want it to be so special."
He continued,
"We want it to go another five or six years, but becoming the longest-running show in history, we're all building towards that."
The show's renewal didn't come as a surprise, given that they have a strong fanbase and a wide variety of viewers. In fact, according to NBC, their most recent episode gained over 4.3 million views.
SVU's other characters are Sgt. Odafin "Fin" Tutuola, Det. Amanda Rollins, Det. Sonny Carisi, and Asst. District Attorney Peter Stone, who are played by Ice T, Kelli Gaddish, Peter Scanavino, and Philip Winchester, respectively.
Sadly, one of the show's cast is not set to return for season 21. Through a tweet, Winchester said,
"Sadly for me, Peter Stone and his "the facts don't care about you're feelings" attitude will not be returning. A huge tip of the hat to my amazing fans and not so big of fans. You ALL make me work harder. Thank you! See you on the next adventure."
Prior to the announcement of the new season, Marcia Gay Harden revealed that she wants her character, Dana Lewis, to return to the show. She made a pitch to Wolf to find a way to continue telling the story of Lewis.
Lewis was on "SVU" on four different events, starting with an episode in 2005 where she was an FBI agent, undercover as part of a white supremacist group. In 2013, it was revealed that she murdered her husband's mistress, which sentenced her to 25 years in prison - this was her last airing… or so we think.
Please fill in your e-mail so we can share with you our top stories!