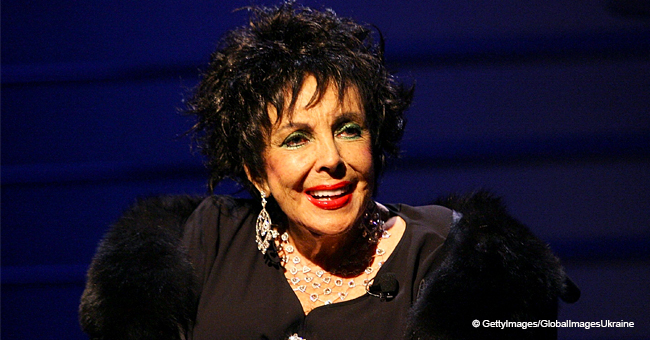 Elizabeth Taylor's Granddaughter Shares How Grandma Found Her True Passion outside of Acting
Classic beauty Elizabeth Taylor had a long, illustrious career in Hollywood, but her real legacy was her passionate advocacy for AIDS through her own foundation.
Through The Elizabeth Taylor AIDS Foundation which she founded in 1991, the iconic star found her purpose. She was the first one to host a benefit for the AIDS Project Los Angeles to shed light on the issues of people with HIV/AIDS.
Known for her memorable portrayal of Cleopatra, Taylor lived the Hollywood life to the hilt.
But her granddaughter Naomi deLuce Wilding shared this about Taylor's advocacy.
"She spoke of it as being something that finally gave her a sense of purpose; she spoke of being relatively ambivalent about her fame and her acting career. She loved it, but when she found activism, it really made sense of her passion."
Naomi continued proudly,
"She was one of the first celebrities to get up and not only do things like start a foundation but to be outspoken. She had a role in creating that expectation that we have now for celebrities to a certain extent. I think she'd be proud of herself."
Naomi is one of Elizabeth Taylor's ten grandchildren. She is a fashion stylist and has a striking resemblance to her grandmother.
She considers her grandmother, who passed away in 2011, an inspiration saying,
"We were very close, and she had a strong influence on my life. She convinced me to move to Los Angeles. She introduced me to Ingrid Sischy, who suggested I try fashion styling."
The 42-year-old Naomi and her younger sister Laela grew up in Wales but made many precious memories with their grandmother on their visits with her in L.A.
Naomi who later lived with Taylor for three years, shared,
"More than anything, my grandmother gave me confidence. She made me feel like I could do anything."
Please fill in your e-mail so we can share with you our top stories!