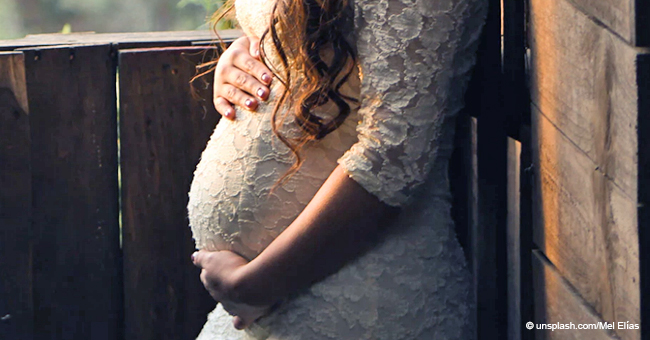 Mom of 2 Shares How Devastated She Was When Doctor Assumed She'd Want to Terminate Her Child
No mother wants to hear that she should put an end to her child's life due to complications or genetic defect, and when Emily McCain was told to terminate her daughter, Lily, she broke down in tears.
The Australian native's first pregnancy was considered high risk after she went for a test and scan at thirteen weeks. The analysis revealed a 75% probability of having a child with Down Syndrome, and at the time, the Non-Invasive Prenatal Test (NIPT) which is used to check for the syndrome was unavailable.
McCain was told to come back at twenty weeks for additional testing, and upon her return, she underwent amniocentesis, which involves removing a little fluid from the amniotic sack and testing the cells for possible health defects and Down Syndrome traits. The test also reveals the sex of a child; in this case, a girl.
The mother-of-two, together with her husband, Lucas, got a call from the hospital, informing them that their unborn baby has the condition, and had to come for a checkup.
The checkup showed that the baby was healthy, even though the condition results in heart defects. However, the obstetrician told the 34-year-old to terminate the pregnancy as she is young, and could have "A normal baby" later, which devastated her.
The then-pregnant mother then sought a second opinion from a pediatrician who provided her with relevant information, while applauding her courage.
Reflecting on her decision, McCain told "MailOnline" that when the news came, it shocked her and Lucas, even though they decided to keep the baby; the proud mother said her life is much better because Lily is in it.
The Perth native also told the news outlet that although family and friends didn't understand their decision, they stood by them, and now, she interacts with other parents on Facebook on how to best manage the condition.
Down Syndrome, otherwise called Trisomy 21, is a genetic disorder that brings about delay in growth, distinct facial look, and low intellect.
People living with it can lead a normal life, and according to a publication in the American Journal of Medical Genetics, 99% of those living with the condition see themselves as happy.
However, 4% of parents with Down Syndrome children regret carrying their pregnancy to term, and the syndrome is a justifiable reason for abortion.
In spite of this, pro-life advocates like the Governor of Utah are taking a stand against terminating a baby with the condition. The Governor recently signed a bill into law to that effect, and it will become enforceable as soon as a Federal High Court holds that the state has the power to issue the ban.
Please fill in your e-mail so we can share with you our top stories!