Father of 12 Irritates Judge as He Cries in Court after Being Charged with Raping Uber Passenger
An accused rapist was admonished by a judge for weeping as appeared in court to answer on two counts of sexual assault.
A 37-year-old man accused of rape wept as he appeared before a judge to answer on two counts of rape.
The man, a Ugandan national named Mayanja Daudah allegedly raped a woman twice on March 30, 2019, in Boston  Massachusetts.
A Ugandan national, Mayanja Daudah has been charged with two counts of rape in a Boston, Massachusetts court USA. It is alleged that the 37-year-old uber driver sexually assaulted a woman he picked up in his car early Saturday morning in Massachusetts.

Courtesy Photo pic.twitter.com/zx0H84Lffv

— Masawi Eve (@EveMasawi) April 2, 2019
 "Can you please knock it off?"
UBER DRIVER ALLEGEDLY RAPES PASSENGER
Daudah, an Uber driver, was arrested and accused of sexually assaulting a passenger.
The man wept noisily throughout the court audience, much to Judge Richard Sinnott's disgust, who ended up snapping at the doleful Daudah to " knock it off!"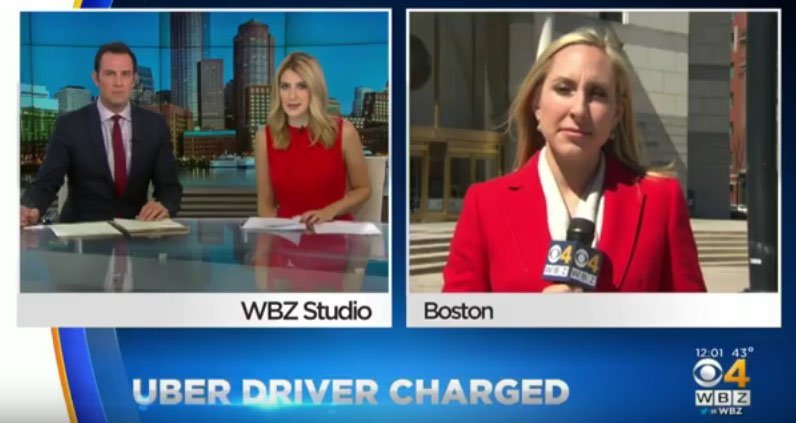 Daudah's defense attorney Kim Giampietro revealed that the Uber drive denies the allegations
PROSECUTION STATES THEY HAVE A STRONG CASE
According to the prosecutor, AlexaRae Wright, the woman was raped twice by Daudah, and only escaped because her ringing phone distracted him.
The victim ran out onto the street crying and with her clothes in disarray and was succored by a passing motorist who called the police.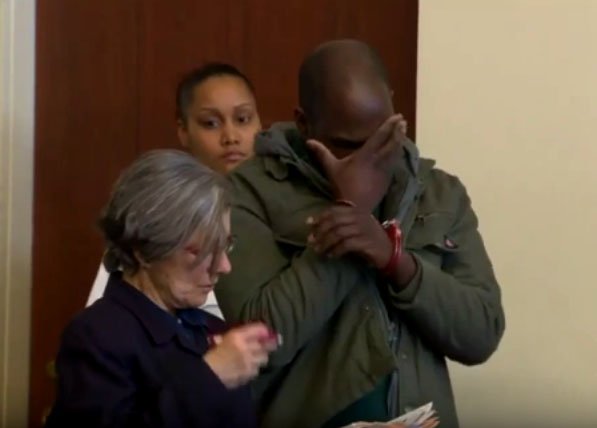 THE ALLEGED RAPIST ACCUSES THE VICTIM OF BEING "UNRULY"
Daudah's defense attorney Kim Giampietro revealed that the Uber drive denies the allegations, and accuses the passenger of being "unruly" and attempting to smoke marijuana in the car.
According to Daudah, the passenger accused him of rape when he tried to kick her out of the car.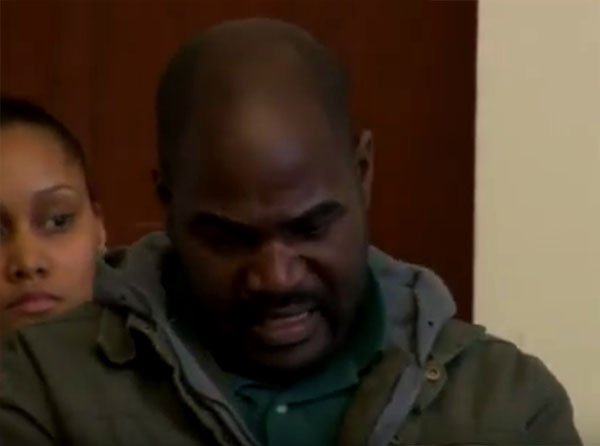 ALLEGED RAPIST AWARDED BAIL
Bail was set at $100,000 and Daudah was required to surrender his passport. If he makes bail, he will be obliged to wear a GPS monitor.
CONVICTION CARRIES 20 YEAR SENTENCE
If Daudah is convicted, he can face up to to 20 years in state prison a lifetime being listed on the sex offender list at the Massachusetts Sex Offender Registry Board.
The father of 12 is a legal resident of the US and is not expected to face extradition.
Kellen Winslow Jr. Arrested In San Diego Again https://t.co/pgAP64Ay2r

— TMZ (@TMZ) June 14, 2018
SPORTS STAR ARRESTED FOR RAPE
Like Mayanja Daudah, ex-NFL star Kellen Winslow Jr. is facing charges of kidnapping with intent to commit rape, forcible rape, forcible sodomy, burglary, and indecent exposure.
The San Diego District Attorney had previously arrested Winslow on charges of breaking and entering. Winslow was placed on house arrest with GPS monitoring after posting a $2 million bail.
On March 4, 2019, Winslow's bail was revoked and is once more incarcerated after being arraigned on two new counts of lewd conduct.