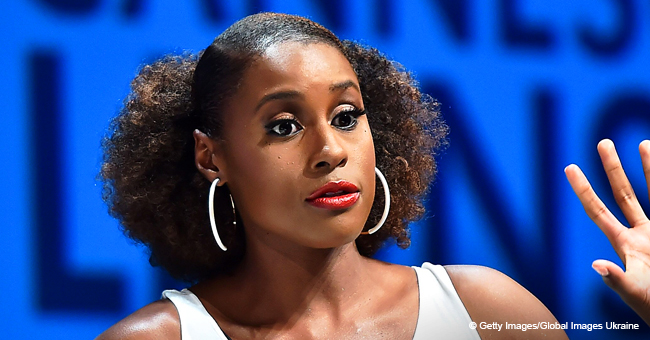 Issa Rae Finally Responds to Rumors after 'Insecure' Co-Stars Confirm Her Engagement
Issa Rae is dodging recent rumors about her relationship status even as she indirectly addresses whether or not she's newly engaged via social media.
The "Insecure" creator was called out last week when she sported a large diamond ring on her finger for the cover of ESSENCE magazine.
Investigators who asked the actress about it were met with no response from Rae, but there was a loophole in her plans to keep things a secret.
Entertainment Tonight spoke to Rae's co-stars Jay Ellis and Yvonne Orji on Saturday. Apparently, the two didn't get the memo to keep the big news under wraps.
Ellis said:
"We all found out in different ways because we're all on different text chains. We talk at different times, so we all found out at different times in different ways."
Orji described the cast's reactions saying:
"We're very excited for her. The reaction was all the same, like, 'You out here in these streets getting married, boo!?' That was the reaction."
In yet another interview though, Rae would have fans believing that there was nothing to react to. She appeared on "The View" with Marsai Martin and talked about the pair's new film, "Little."
Of course, host Sunny Hostin deferred to the topic of Rae's presumed engagement. She said, "I noticed a ring on your finger?"
Rae responded:
"Oh, did you? I got a lot of rings on my finger. I wear jewelry."
In another sleek comeback to the gossip about her, Rae shared an Instagram story that read simply:
"I didn't announce [expletive]."
If she is engaged, fans expect it t be to longtime partner Louis Diame. Rae has been seeing the Senegalese businessman since 2012.
As regards all the talk about her love life, Rae once told Marie Claire that she gets "so much feedback about everything, the one thing [she] doesn't need [is] feedback on who [she's] sleeping with."
In that case, we hope to hear from the actress soon regarding the ring on her ring finger. Meanwhile, we extend congratulations to her for her show's success. At the NAACP Image Awards, "Insecure" received eight nominations.
It's hard to have it all in terms of a successful relationship and a booming career, so we hope Rae is indeed on her way to living her life fully and taking the next step.
Please fill in your e-mail so we can share with you our top stories!