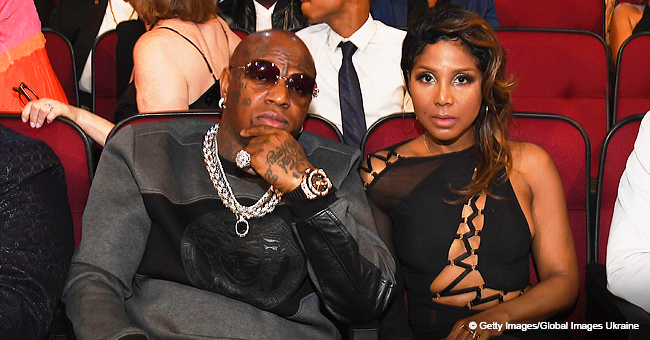 Toni Braxton Claps Back at Rumors of Breakup with Birdman
R&B superstar Toni Braxton has finally responded to the rumors that her relationship with rapper Birdman was over.
Despite rumors to the contrary, Toni Braxton has announced that her romance with rapper Birdman is solid, and still going strong.
The couple was said to have ended their relationship in January when they posted cryptic messages on social media.
AN UNUSUAL RELATIONSHIP
Braxton started dating longtime friend rapper Birdman in May 2016, and in February 2018, they announced their engagement.
The two were considered an unlikely couple, but Braxton cited Birdman devotion as a constant support through one of the most difficult periods of her life.
Braxton had revealed to Wendy Williams that the rapper had been pressuring her to get married by the end of 2018
THE ENGAGEMENT RING DEBACLE
Birdman sealed the deal with an engagement ring that was reported to be worth $5 million, which the R&B star lost. Braxton apparently packed the ring into a Louis Vuitton bag which went missing.
The bag reappeared - but the ring did not. Fans took the incident as a "sign" that the wedding was not "meant to be."
THE POSTS THAT STARTED THE RUMOR
In January Birdman posted and then deleted an Instagram Story that read:
"It's over."
On the same day, Braxton then shared a post that stated:
"Starting a new chapter isn't always an easy choice...but ALWAYS choose to be chosen."
TONI BRAXTON DENIES BREAKUP
Braxton has denied the breakup with Birdman, although the engagement is apparently off:
"We don't know what happened. It just kind of [came out of nowhere]. Someone said it and we were like, 'OK, we'll just ride with it because it'll give us some privacy. So that's good. But we're good."
Braxton was married to musician Keri Lewis from 2001 to 2013, and the two share two sons: Denim Cole Braxton-Lewis, 17, and Diezel Ky Braxton-Lewis, 16.
DiezelI was diagnosed with autism which prompted the star to become the International Spokesperson for with Autism Speaks.
THE RELATIONSHIP IS ON, BUT WHAT ABOUT THE ENGAGEMENT?
Although Toni Braxton and Birdman affirm that their relationship is on, fans are wondering if the engagement is still off.
Braxton had revealed to Wendy Williams that the rapper had been pressuring her to get married by the end of 2018 and that he wanted her to go to Vegas with for a quickie wedding.
The R&B icon confessed to Williams that she wanted a big wedding with all the trimmings - including "the dress."
Can fans look forward to a dazzling celebrity wedding in 2019? Braxton and Birdman are keeping that a secret.
Please fill in your e-mail so we can share with you our top stories!