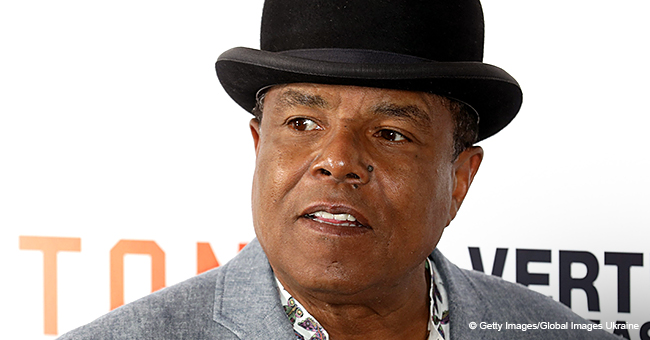 Tito Jackson's Son Shares Heartbreaking Tribute to Late Mother Who Was Brutally Murdered
Taryll Jackson laments his mother's loss as he pens a birthday tribute to her. DeeDee Jackson was murdered by her boyfriend almost 25 years ago.
The day DeeDee Jackson died in August 1994 was the "coldest day of our lives," Tito Jackson said in 2017 recalling the tragic events that led to his ex-wife's death. Their three sons, TJ, Taj and Taryll didn't even make it to the hospital before she was pronounced dead.
DROWNING DUE TO DEBT
DeeDee died of drowning in the pool of her boyfriend, Don Bohana who was charged with murdering her four years later. Don denied the crime and insisted she had accidentally drowned. DeeDee's family doubted his story knowing she was terrified of water and seeing she also had severe bruises at the time of her death. They suspected Don killed her in a fit of rage after she refused to help him with his financial debts.
"I definitely could have used your guidance and support. You were my strength and gave me the confidence to overcome anything."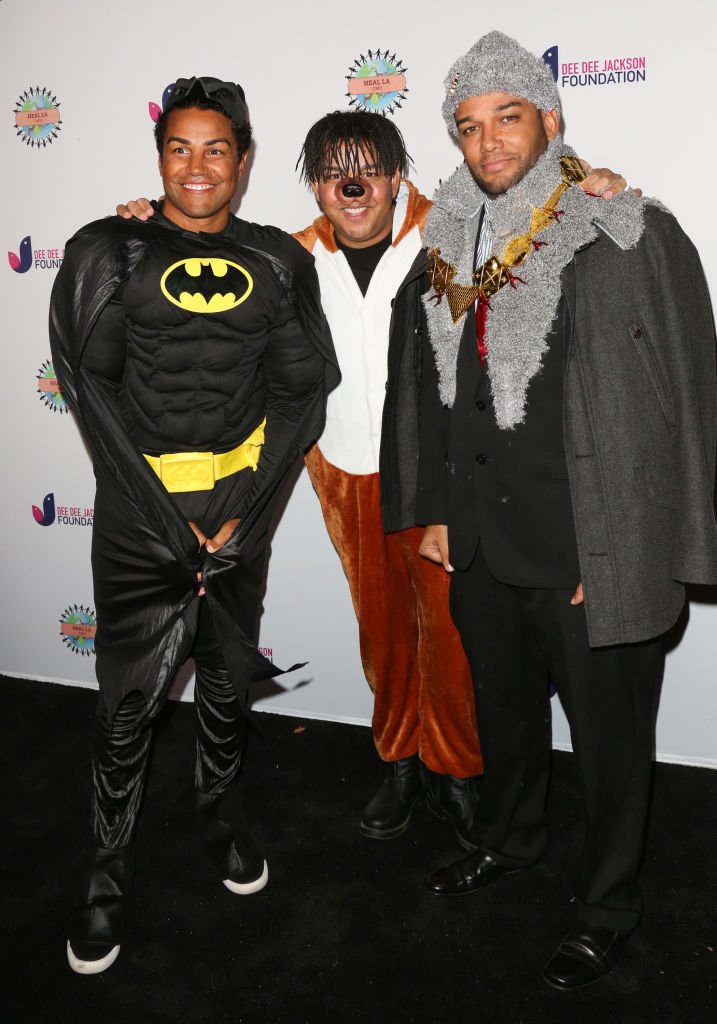 TJ Jackson, Taj Jackson and Taryll Jackson attending the 3rd annual Dee Dee Jackson Foundation's Costume For A Cause at the Jackson Family Home on October 26, 2018 in Encino, California. | Source: Getty
MARKING A MILESTONE
A couple of days ago, Taryll penned a birthday message for his mother and shared an old photo of them during his baseball days. She was holding a trophy standing next to Taj in his baseball uniform.
"I remember this day like yesterday. I know exactly where we were and how you made me stop and take a photo," he began.
"Here I am many years later extremely thankful you did because this is one of the few pictures I have of us together."
Taryll continued by thanking DeeDee for everything he learned from her and expressed his regret not having her around through his life's challenges.
"I definitely could have used your guidance and support. You were my strength and gave me the confidence to overcome anything," he wrote. "That's why I struggle so much without you. I miss you and think about you always."
PENSIVE ABOUT PAROLE
Just days before his heartwarming post, Taryll revealed Don was denied parole again. This was the convict's fifth unsuccessful parole hearing. "Very emotional and tough day today," he said. He added that it didn't feel like a victory "because nothing will bring her back."
Don is now in his 80's and still denies killing DeeDee. In 2017, TJ Jackson told the parole board that he wouldn't oppose to Don's parole if another hearing came up. Unfortunately for Don, the court still believes he deserves to remain in prison.
Please fill in your e-mail so we can share with you our top stories!