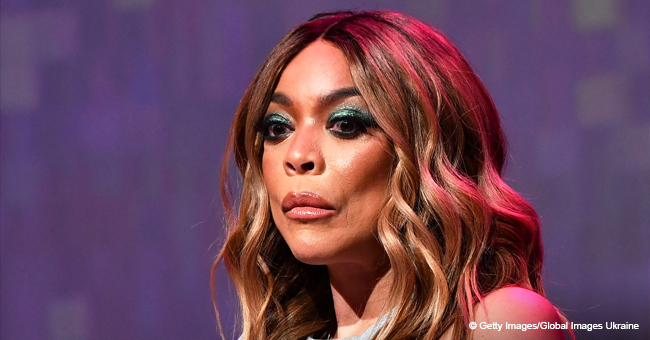 Radar Online: Wendy Williams Parties with Husband's Alleged Mistress in 2007 Photos
In a surprise development, 10-year-old photos have surfaced of Wendy Williams partying at the same event as Kevin Hunter's rumored mistress.
The saga of Wendy Willaims' turbulent marriage to Kevin Hunter is in the headlines again.
Just weeks after her husband's mistress gave birth to a baby girl, Radar Online has revealed photos that show Williams partying with Hunter at the same event as Sharina Hudson.
WENDY WILLIAMS AND KEVIN HUNTER IN THEIR HAPPY DAYS
The photos that have been raising a furor on social media, were taken over a decade ago, back in the days when Williams and Hunter were apparently living their best life.
In every photo, Hunter is seen to be completely focused on his wife, who looks clearly besotted.
WENDY WILLIAMS' FUTURE RIVAL WAS AT THE PARTY
Who would have imagined that one of the young women present at that New York's Dirty Disco party on December 27, 2007, would become Williams' rival for Hunter's affection?
In the photos of that long-ago event is a young massage therapist called Sharina Hudson, then 21, who would go on to become Hunter's mistress.
Hudson gave birth to a baby girl rumored to be Hunter's on March 25, 2019
THE AFFAIR THAT BROKE WENDY WILLIAMS
Hunter and Hudson have been involved in an on-going affair for the last decade, which has placed unbearable pressure on the talk-show host.
Hunter refused to end the relationship and allegedly bought Hudson a luxurious house close to his family home, and the massage therapist was seen sporting an enormous diamond on her wedding finger.
IS KEVIN HUNTER SHARINA HUDSON'S BABY DADDY?
To add insult to injury, Hudson gave birth to a baby girl rumored to be Hunter's on March 25, 2019 - the same day Williams was found unconscious by her assistant and rushed to the hospital.
The talk show diva had been living in a sober house in Queens where she was undergoing treatment for her alcohol and prescription drug addictions.
Williams became addicted to pain killers after she shattered her shoulder during a domestic altercation with Hunter over his blatant infidelities.
KEVIN HUNTER'S "GUILTY GIFT" TO WENDY WILLIAMS
As the old saying goes, "the deeper the guilt, the larger the gift."
There may be a lot of truth in the old adage, and Wendy Williams would do well to bear it in mind, especially since her notoriously unfaithful husband has just presented her with a lavish piece of jewelry.
Kevin Hunter, who has been married to the talk show host for over 22 years allegedly picked out a $40,000 Franck Muller watch encrusted with 25 carats of dazzling diamonds for his wife at a prestigious New York jeweler.
That's a lot of diamonds, for a lot of guilt.
Please fill in your e-mail so we can share with you our top stories!