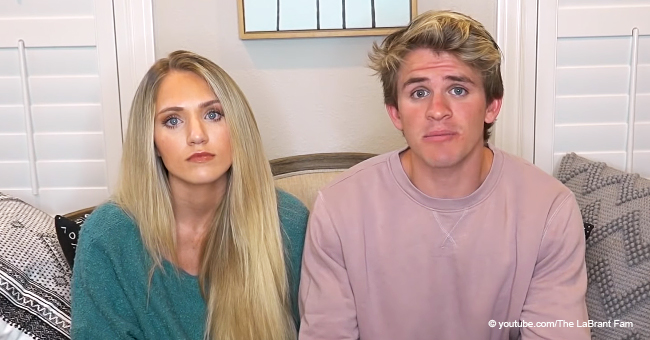 Parents Defensive after Video Shows Them Mocking Their Daughter about Getting Rid of Her Puppy
Two prominent YouTube vloggers Cole and Sav LaBrant defended themselves after a viral video where they pranked their six-year-old daughter by pretending they'd take her puppy away sparked backlash across the internet.
In a follow-up video, Cole and Sav, who share a channel called The LaBrant Fam, explain that the video was a "mistake." According to them, the purpose of the video was to prank their viewers, but that their daughter, Everleigh LaBrant, overheard.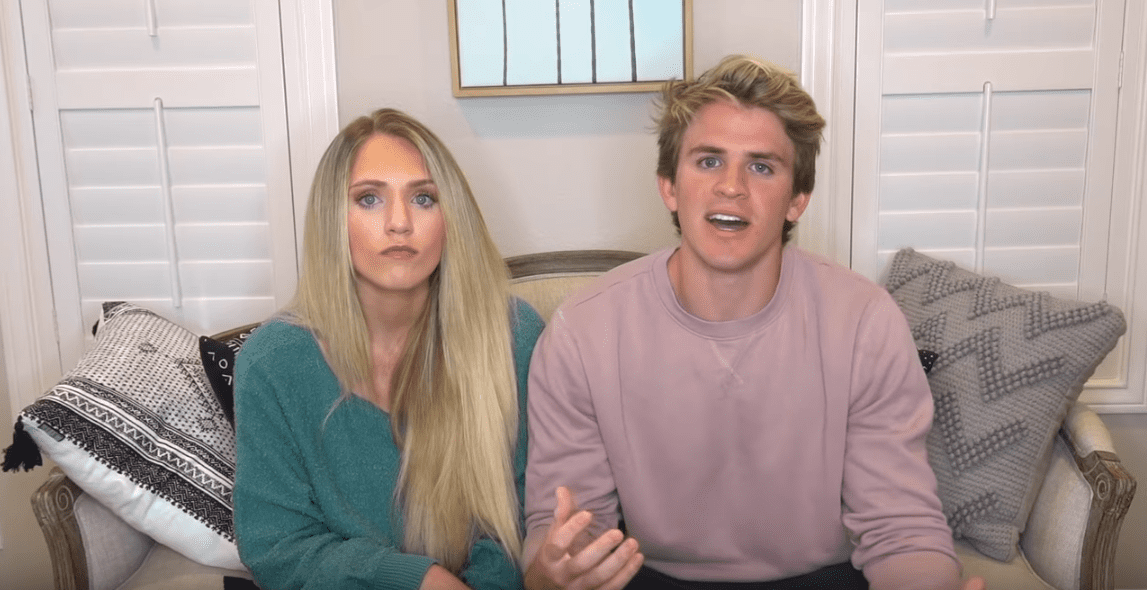 YouTube vloggers Cole and Sav LaBrant addressing all the hate they've received | Photo: YouTube/The LaBrant Fam
"Basically, we're giving Carl away to somebody else, because we feel like we can't take good enough care of him at our house."
Cole also says that he wasn't even certain if Everleigh's tears were real since the family had been pulling pranks throughout the day.
He adds that he began filming the little girl crying because he thought she might have been pranking them back.
THE BIGGEST REGRET
In response to the viewer's remarks that they are awful parents, Cole says:
"We love our kids so much more than any hater or any of you subscribers ever could."
Meanwhile, Sav admits that she regrets posting the video. She says:
"We want to apologize to the people we did offend, and think we're such bad people for making the video."
Cole and Sav then explain that their daughter stopped crying after the prank was over.
"90% of you guys are so sweet and had our backs through this thing and know who we are, and know that we don't have bad intentions, and know that we're not bad parents," Sav says.
"The majority of people who are upset are grown adults who are parents ... I know all you guys have made mistakes, too, as we have."
PRANK GONE WRONG
The couple, who got married in 2017, posted their original prank video the day after April Fool's Day. In the now-deleted clip, the couple can be seen telling Everleigh that they can no longer care for their pet dog, Carl.
"Basically, we're giving Carl away to somebody else, because we feel like we can't take good enough care of him at our house," Sav says in the video. "We feel like we're always filming or out-and-about at dance competitions all day or we're busy doing stuff."
Everleigh looks unmistakably awkward and troubled the entire time. At the point when the couple finally reveal that it was an elaborate April Fools' Day prank, the little girl starts to cry.
The video entitled "We Have To Give Our Puppy Away... Saying Goodbye Forever" quickly went viral, with many viewers saying the couple took the prank too far and that they're likely traumatizing their daughter.
Please fill in your e-mail so we can share with you our top stories!