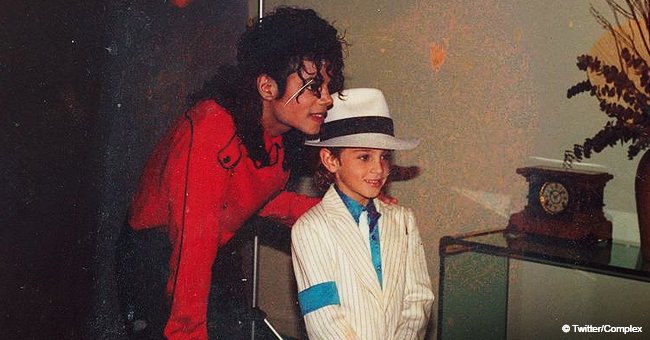 Michael Jackson's Family Air Their Own Documentary amid 'Leaving Neverland' Accusations
A month ago, HBO released a documentary called "Leaving Neverland" that focused on the allegations that Michael Jackson sexually abused children. The late musician's family has since retaliated.
They released their own mini-documentary to air information that they believe HBO left out.
On March 30, Michael Jackson's family released their own documentary on YouTube called "Neverland Firsthand: Investigating the Michael Jackson Documentary." The mini-documentary aims to challenge the allegations that Wade Robson and James Safechuck made on the HBO documentary, "Leaving Neverland."
Robson and Safechuck both accused Jackson of sexually abusing them when they were children. The musician, who passed away in June 2009, denied all allegations when he was alive.
In 2005, he was acquitted in a child sex abuse case in California. His family's new 30-minute film, executively produced by Liam McEwan, featured interviews with Jackson's nephew Taj Jackson and niece Brandi Jackson.
The late singer's longtime technical director, Brad Sundberg, also appeared in the documentary. Sundberg regularly stayed at Jackson's Neverland Ranch estate.
While speaking to producer Liam McEwan, Sunberg said: "Not in a million years did I ever see a child around Michael Jackson that looked like they had been distressed, hurt, abused," adding "[Neverland] was such a peaceful, safe, fun place."
Jackson's niece revealed that she and Robson had dated for seven years. She described him as "a bit of an opportunist," before claiming that he'd gone public with the sex abuse claims to try and benefit financially.
Brandi alleged, "He knows how to position himself into different situations that will benefit him in a financial way." In a statement to "Billboard" on Thursday, an attorney for Robson responded to Brandi's allegations.
The statement read, "Ms. Jackson was not with Wade and Michael Jackson when the sexual abuse occurred, and as such, she has nothing relevant to say about the topic." Taj claimed Jackson's generosity made him an easy target for lawsuits over the years.
He alleged, "When you have a certain niceness, people take advantage of it." Speaking about HBO's documentary, Jackson's estate said: "This so-called 'documentary' is just another rehash of dated and discredited allegations."
Their statement added, "It's baffling why any credible filmmaker would involve himself with this project." However, the documentary's director, Dan Reed, insisted: "Anyone who sees the film will know it is solely about hearing the stories of two specific individuals and their families in their own words, and that is a focus we are very proud of."
He explained why Jackson's family never featured in "Leaving Neverland" saying: "We feel no need to include the opinions of people with no direct knowledge of what happened to those individuals."
Reed's two-part, four-hour-long documentary featured intimate interviews with Robson, Safechuck, both of their mothers, their wives, and Robson's siblings. It originally premiered at the 2019 Sundance Film Festival last month.
Please fill in your e-mail so we can share with you our top stories!