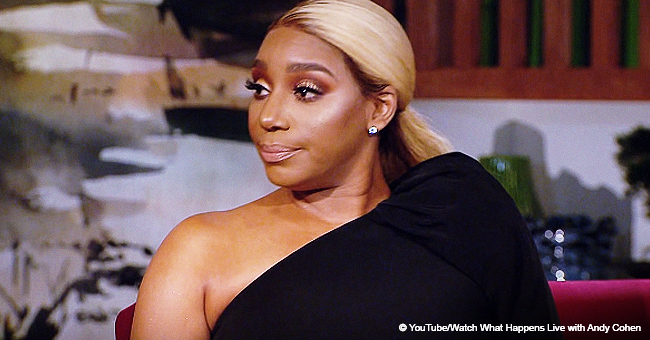 'RHOA': NeNe Leakes Breaks Silence about Broken Friendship with Cynthia Bailey, Gets Mad at Porsha
NeNe Leakes vented her anger at "Real Housewives of Atlanta" co-stars Cynthia Bailey and Porsha Williams and accused her friends of betrayal.
NeNe Leakes let it all hang out as she accused her co-stars and friends of betrayal and plotting against her.
The 51-year-old reality star started spilling the beans while she was being made up for the "Real Housewives of Atlanta" episode which was aired on April 7, 2019, and she spared no-one in her tongue lashing.
NENE LEAKES ACCUSED CYNTHIA BAILEY OF BETRAYAL
First in line for NeNe's virulent tirade was co-star and long-time close friend Cynthia Bailey.
Even though she has been a staunch friend and supporter of the volatile NeNe, Cynthia, incurred her wrath for maintaining her ties with Kenya Moore.
CYNTHIA BAILEY'S SURPRISE PARTY GUEST
Cynthia Bailey had thrown a party and invited all her RHOA co-stars, including NeNe's arch enemy, Kenya.
NeNe, who hadn't been aware that Kenya would be present felt blindsided and accused Cynthia Bailey, 51, and Kandi Burruss of betraying her trust and taking Kenya's side against her:
"This is the deal: They have all got together and plotted"
RUMORS HINT AT KENYA MOORE'S RETURN TO RHOA
NeNe's disposition may have been soured by a rumor that Kenya may be returning to the reality show after the birth of her daughter Brooklyn, on November 4, 2018.
No-one escaped NeNe's wrath, not even new mom Porsha Williams
The new mom is looking radiant and has not denied the possibility of a second sting on RHOA.
PORSHA WILLIAMS UNDER FIRE
No-one escaped NeNe's wrath, not even new mom Porsha Williams. According to NeNe, she and Porsha are no longer friends.
When Andy Cohen asked her if she had sent Porsha a baby shower gift, NeNe angrily snapped "No!"
NeNe has said she had been filming in Canada at the time of Porsha's baby shower, but Andy called her out on it and revealed that she had been a party for Floyd Mayweather on the same day.
The new season of RHOA promises to be sizzling with drama, especially with NeNe Leakes declaring war on all and sundry.
PORSHA WILLIAMS IS LIVING HER BEST LIFE
While NeNe Leakes is counting her grudges and tallying up betrayals, Porsha Williams is enjoying her new baby with her fiancé Dennis McKinley.
The couple welcomed their first child, Pilar Jhena on March 22, 2019.
Porsha posted a video clip teaching fans how to pronounce her daughter's exotic name, and revealing its origin.
According to Porsha, Pilar is a name of Spanish origin, and is a reference to the Virgin Mary as a pillar of the Church's faith. However, Porsha has revealed that mom ad dad simply call the baby P.J.
Please fill in your e-mail so we can share with you our top stories!