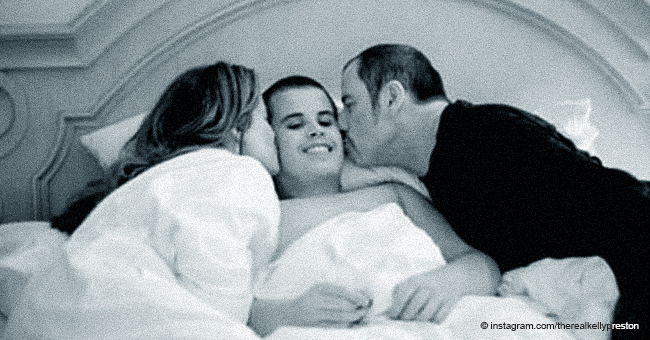 John Travolta's Wife Shares a Heartfelt Message about Late Son Jett 10 Years after His Death
John Travolta's wife, Kelly Preston, shared a touching picture on Instagram of herself, her husband and their deceased son. The snapshot and message was posted in memory of her late son, Jett, who lost his life ten years ago.
Kelly Preston, a well-known actress, took to Instagram some days ago and dished out a photo-post in the dedication of her son, Jett who lost his life ten years ago.
The post was captioned with the sweetest message ever!
"To my sweet love, Jett... you are in our hearts forever."
Kelly professed her love for her late child who had Autism and Kawasaki syndrome. The 56-year-old mom also used the opportunity to support other kids with the same condition as Jett.
"I send love to all of the beautiful autistic children and the wonderful people who love them," she wrote.
In the photo, Kelly and her husband, John, laid beside Jett and pecked him affectionately on both his cheeks. The Instagram message was warmly accepted by Kelly's followers and loved ones. The post already has over 50,000 likes and many lovely comments. One user said supportively,
"He was so handsome. My heart breaks for you both, still. Hard to believe it's been ten years."
Kelly ended her caption with the emotive expression,
"May we all shine and grant love and respect to children with special needs."
Losing someone you love to the cold hands of death can be extremely painful and parents can even argue that losing a young child feels even worse. It is almost impossible to describe how John and Kelly felt when they lost Jett who was 16 at the time.
According to reports, Jett died in the family vacation home in The Bahamas in what was described by the family attorney as a "seizure-related" episode.
The incident took place in January 2009, when John, Kelly, Jett and 8-year-old Ella where celebrating the New Year and enjoying a peaceful vacation.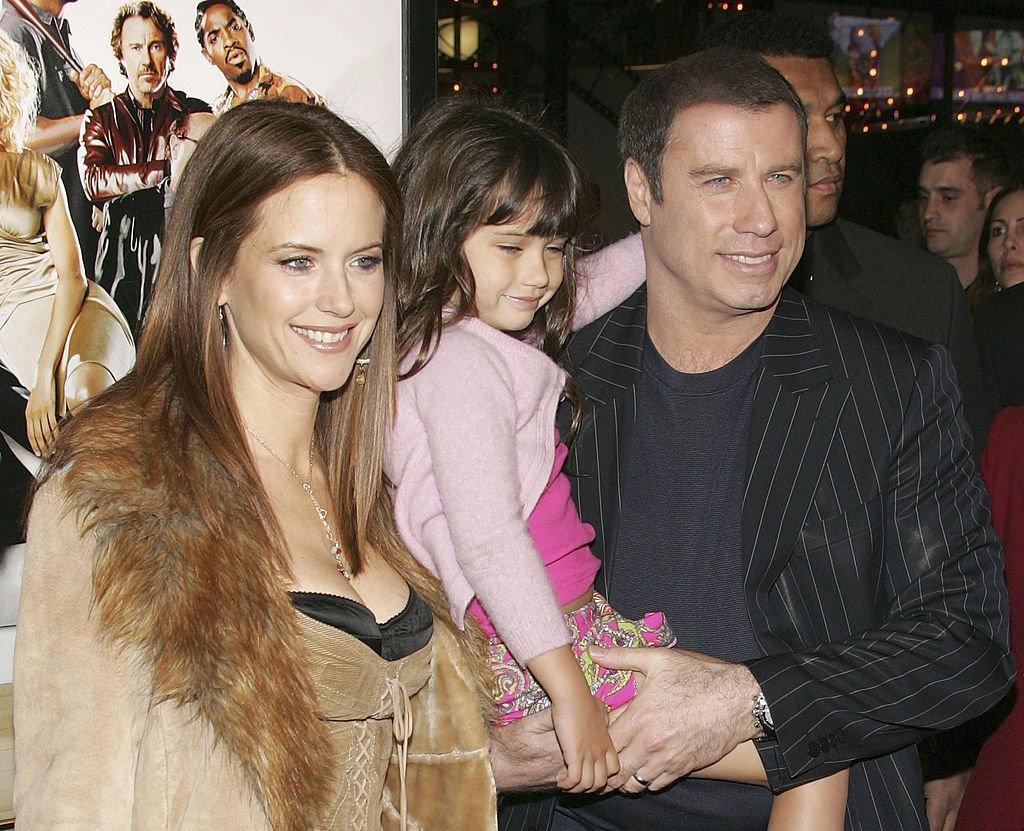 Actress Kelly Preston, daughter Ella Bleu and actor John Travolta walk on the red carpet | Photo / Getty Images
After he passed away, the Royal Bahamas Police Force's representative revealed that Jett died from hitting his head in the bathtub.
Back in 2002, before his death, Jett's health condition made national news. At that point, his mother disclosed to the public that he had Kawasaki syndrome.
Even though time can't fill the void that Jett's death created in the hearts of his loved ones, his family has come to terms with the unfortunate incident and now uses their experience as a way to reach out to and inspire the public.
Please fill in your e-mail so we can share with you our top stories!