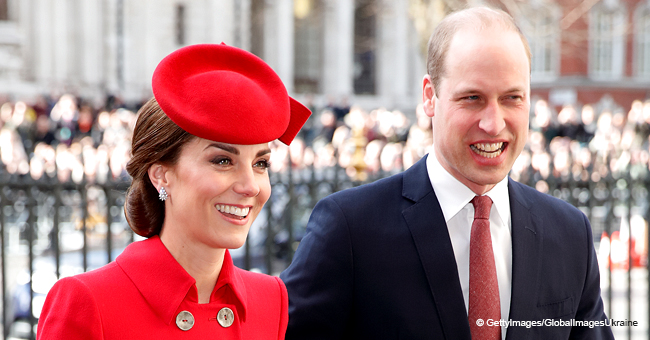 'Her Hand Was Shaking': Touching Story behind Kate and William's Engagement Photos
The Duke and the Duchess of Cambridge have an amazing love story that still leaves the world in awe, but the story behind one of their iconic engagement photos is no less beautiful.
Royal blogger "Teatime With The Cambridges" shared that when royal photographer Arthur Edwards attempted to take a close-up shot of Kate's timeless sapphire ring, she was so nervous that her hand was shaking. Seeing his new bride getting adorably nervous, Prince William gently placed his hand under hers to steady it.
The royal blogger took to Instagram to share the sweet story.
"Fun Fact: Arthur Edwards (The same photographer from my previous post) said: "She was so nervous, her hand was shaking. He had to hold her hand steady so I could photograph it," they wrote.
The dazzling sapphire ring was the same one that Prince Charles had given Princess Diana.
"William said it was his way of keeping his mother around and that his mum was special to him and so is Kate. I thought it was a lovely gesture," the blogger wrote. "No matter what happened in Charles and Diana's marriage she loved that ring and it doesn't signify an unhappy marriage."
It has been almost eight years since the royal couple vowed to stay together for life but their love has only grown stronger with time. William proposed to Kate while they were on a vacation in Kenya.
Kate and William met as students during their university days. They first started dating in 2004 and eventually got engaged in 2010. The couple finally tied the knot in April 2011 after 10 years of togetherness.
According to royal expert Katie Nicholl, Prince William fell for Kate when he saw her on the catwalk flaunting a mesh, see-through dress during a fashion show in college. After the show, William was smitten with Kate and they eventually started dating.
The royal couple even broke up in April 2007 but they couldn't stay apart for too long. Clearly head-over-heels in love, they reconciled a few months later.
Talk about couple goals!
Please fill in your e-mail so we can share with you our top stories!