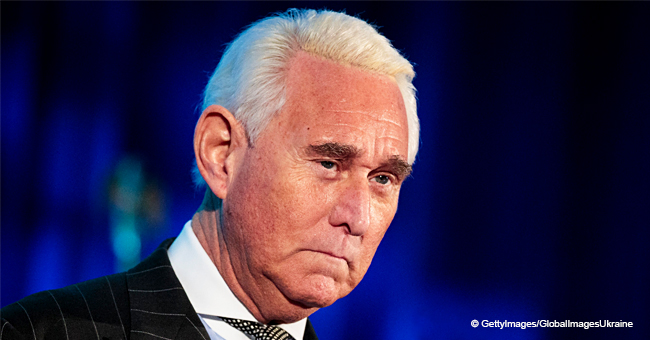 Ex-Trump Adviser Crushes Late Barbara Bush in His Fiery Post
A new biography has been released and it details how much Former First Lady Barbara Bush disliked the current president. Bush passed away last April at the age of 92.
In retaliation, a former President Donald Trump adviser has written a scathing post against the late Republican politician.
This month, the book titled: "The Matriarch: Barbara Bush and the Making of an American Dynasty," was published by "USA Today" Washington Bureau Chief Susan Page. Excerpts of the book were also released to the public.
The book is a biography about the late Former First Lady Barbara Bush. According to Page, the late politician kept a clock near her bed counting down to the end of President Donald Trump's term.
It was also revealed that during the 2016 election, Barbara had voted for a write-in candidate despite that she was the matriarch of the Republican Party's famous political party. The book also detailed how much she'd disliked Trump before her death.
"Well she's dead and he's president- who won that one?"
The current president rose to power partly due to his attacks on George W. Bush's presidency. He also openly mocked the former president's brother, former Florida Gov. Jeb Bush.
In 2016, Jeb unsuccessfully ran for president against Trump. The former first lady also blamed Trump for aggravating her long battle with congestive heart failure and chronic pulmonary disease.
She allegedly informed Page that she'd "probably say no" when asked if she still considered herself a Republican. Last Friday, Roger Stone, a conservative operative and former adviser to Trump, lashed out at Barbara via social media.
In his Instagram post, Stone refuted the late first lady's dislike for his former boss writing:
"Barbara Bush / too "sick" to attend Nancy Reagan's funeral but not too sick to campaign for her smug, entitled low energy son Jeb in New Hampshire the next day."
Adding:
"She once berated me in a drunken tirade after the campaign I managed for Ronald Reagan beat her husband in the New York and New Jersey Republican primaries and took half the delegates in Connecticut. She had a "countdown clock" for @realdonaldtrump presidency ? Well she's dead and he's president- who won that one?"
Stone concluded his tirade by adding:
"Nasty, rude, vindictive, entitled, self-important - that's the woman I had several unpleasant encounters with.#stonecoldtruth #maga"
This was the second time in the past couple of days that Stone has attacked Barbara. The former adviser has known Trump for decades.
He was also responsible for advising him on a potential campaign in 2012. Earlier this year Stone claimed, "I am one of his oldest friends. I am a fervent supporter of the president."
Trump's response to the biography was less fierce compared to Stone's. He had an interview with the "Washington Times" at the White House.
Trump said, "I have heard that she was nasty to me, but she should be. Look what I did to her sons." The president continued: "Look, she's the mother of somebody that I competed against. Most people thought he [Jeb Bush] was going to win and he was quickly out."
He added, "I hit him very hard in South Carolina. Remember? He was supposed to win South Carolina and I won it in a landslide. I hit him so hard."
Please fill in your e-mail so we can share with you our top stories!