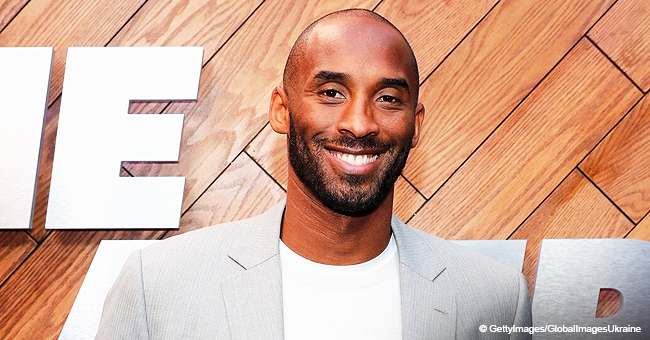 Kobe Bryant Steals Hearts with Sweet Rare Video of His Little Daughter Trying on Her Dad's Shades
Former American professional basketball player Kobe Bryant was on daddy duties in a sweet video which was recently shared by "theshaderoom" on Instagram.
In the clip, Kobe was seen sitting in a private jet with his daughter on his lap as he helps her fit his shades on her face. The toddler who sang with her father struggled with some of the lyrics of the charming song.
The 40-year-old is one of the most respected basketballer, and he spent 20 years building a stable profession with the Los Angeles Lakers which he played for throughout his career.
The basketball legend and his wife, Vanessa Marie Bryant who are already parents to three girls ( Bianka Bella, 2, Gianna Maria Onore 12, and Natalia Diamante, 15) are currently pregnant with their fourth baby and guess what, it is also a girl.
Kobe has since said he loves being a father to his baby girls and wants nothing more but Vanessa does not agree, and she is willing to try for another baby right after the fourth one comes.
While opening up about his "little princesses" to "Extra" in April 2017, Bryant said his wife was hoping for a son to join their daughters one day.
"I think Vanessa wants a boy more than I do, I hear boys are just walking tornadoes. We'll see! Guys keep teasing me about being a father of only girls. My friends say, 'It takes a real man to make a boy, I'm like, 'Dude, it takes a king to make a princess," Kobe said.
Kobe also talks about how much of an inspiration his daughters have been to him. The former NBA player told "PEOPLE" in August that he was in part inspired by his daughters Gianna, who plays basketball, and Natalie, who plays volleyball, to produce a new scripted podcast series called "The Punies" with the goal to aid kids who may feel uneasy or intimidated while participating in new activities.
The Bryants are definitely a cute family, and we can't wait for the little princess who is still on her way.
Please fill in your e-mail so we can share with you our top stories!