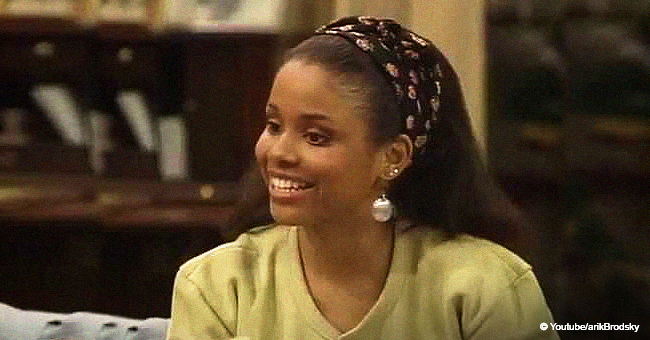 Remember Justine Phillips from 'The Cosby Show'? She Died at Age 30 Because of Cancer

Fans can't forget the lovely prematurely deceased Michelle Thomas who played Theo Huxtable's girlfriend Justine Phillips on 'The Cosby Show.'
For fans of actress Michelle Thomas, her untimely death on December 22, 1998, was a devastating blow.
The 30-year-old succumbed to stomach cancer and spent her last day with her family and former boyfriend Malcolm-Jamal Warner.
"I'm sure she was in pain, but we never knew it. She kept cracking jokes trying to keep everybody happy and hopeful and in good spirits. She was really fighting that disease with all her heart. She wanted to live."
THEO'S GIRLFRIEND ON "THE COSBY SHOW"
TV viewers first fell in love with Michelle when she won the role of Justine, Theo Huxtable's girlfriend on the 90s hit comedy "The Cosby Show."
Real life followed fiction, and Malcolm-Jamal Warner, who played Theo, became Michelle's boyfriend in real life - a relationship that was to last 5 years.
MALCOM-JAMAL WARNER SHARED HEARTBREAKING DETAIL
Warner, who had flown to New York City from Los Angeles to be at the bedside of his beloved friend and former girlfriend, revealed a sweet and heartbreaking detail about their last meeting:
"(It) looks like you're saying, 'I love you.' That was always our thing. When I saw her, I said, 'Elephant juice.' She smiled and said, 'Elephant juice.' "
Michelle had been diagnosed with a rare form of cancer called Intra-abdominal Desmoplastic Small Round Cell Tumor
MICHELLE THOMAS' MOTHER REVEALS "SHE WANTED TO LIVE"
Actress Phynjuar Thomas revealed that the day before her death Michelle had been watching videos, listening to music and hanging Christmas decorations in her hospital room:
"Michelle was sitting up laughing and talking. She was walking around the ward. She was planning on being home for Christmas morning. The next day it was all downhill. She went incredibly fast."
HEARTBREAKING GOODBYE TO MICHELLE THOMAS
Michelle had been diagnosed with a rare form of cancer called Intra-abdominal Desmoplastic Small Round Cell Tumor in August 1997, after which doctors removed a lemon-sized tumor from her abdomen.
The lifelong vegetarian and teetotaler was determined to overcome the dread disease, but in October 1998 had to undergo an emergency surgery when a second tumor ruptured.
Michelle passed away at the Manhattan's Memorial Sloan-Kettering Cancer Center, surrounded by childhood friends and family members, including her father, musician Dennis "D.T." Thomas, and her mother, Phynjuar Thoma.
MICHELLE THOMAS' FAMOUS FATHER
Most of Michelle Thomas' fans never knew that the unassuming actress was the daughter of the legendary saxophonist and musical director of Kool and the Gang, Dennis Thomas
Michelle, who grew up around her father and his famous and influential friends, never traded on his name.
The young actress made her way in the difficult world of TV on her own merits, and carved out her own legacy, winning roles in hit series like "The Cosby Show," "Family Matters," and "The Young and the Restless."
R.I.P Michelle Thomas.
Please fill in your e-mail so we can share with you our top stories!