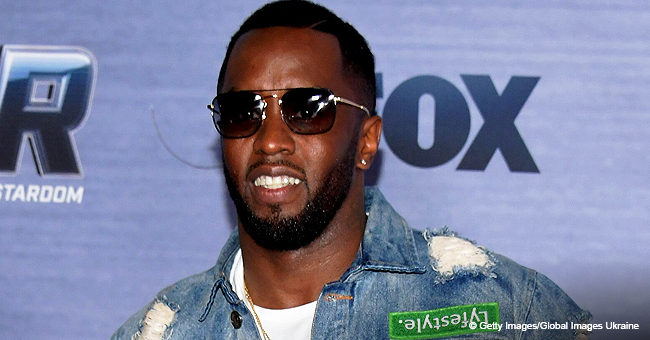 Diddy Melts Hearts as He Teaches His Daughter Chance How to Dance in Adorable Video
We already know Sean "Diddy" Combs can dance. What we didn't know was how much of a great father he was to his daughter as he showed her how to flow with the music.
On Tuesday, the rapper shared the sweetest video of him and his daughter Chance Combs as they danced to some slow jazz music. Diddy took the lead, guiding his little girl to make the right steps for the song.
At one point, the 49-year-old switches up his dance selection and does a new move while looking at himself in the mirror. Chance attempts to do the same dance as her father gently instructs her on how to keep rhythm.
In the caption of the heartwarming video, Diddy wrote:
"Teaching my daughter @myfancychance how to stay in that pocket and get in the groove!!"
Diddy shares Chance, born in 2006, with his ex Sarah Chapman. The two were together for 16 years until their split in July 2009. Diddy has also been with Kimberly Porter, who tragically passed away at just 47 in November 2018.
Diddy has five other children including two twins he shared with Porter. On April 8, Chance and her sisters, twins D'Lila and Jessie, attended the premiere of "Little" and the girls looked adorable.
The twins wore matching pink velvet bodysuits with blue jeans while Chance wore a denim jacket and jeans with a white undershirt. The twins' hair and accessories were also the same.
Earlier in March, the twins attended the Paw Works gala at the Four Seasons Westlake Village in Los Angeles. Though they might still be mourning their mother, it's good to see the girls can be happy again.
They looked adorable in a picture shared by older brother Quincy. The girls wore matching white tutus as they each held a bouquet of flowers.
Quincy is not Diddy's biological son, but he is still very close to the music mogul who he once said molded him into who he is today. Diddy's first biological son, though, is Justin Combs.
Diddy had him with hip-hop stylist Misa Hylton who met the music producer when she was just 17. Christian Combs is Diddy's second son and his first child with Porter.
The "I'll Be Missing You" rapper is a family man first and is proud of all his children. He told the Breakfast Club in January 2018 that he would be happy to get to 10 kids in all.
Please fill in your e-mail so we can share with you our top stories!