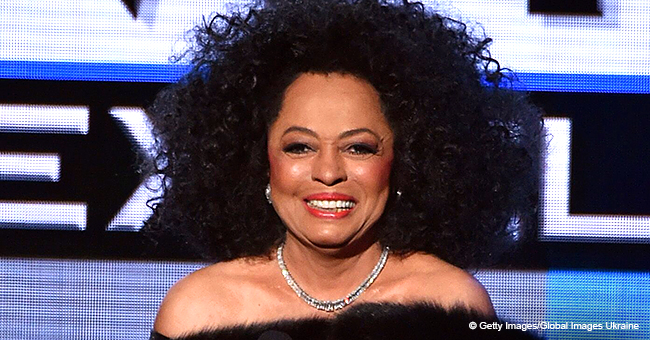 Diana Ross' Ex-Husband Reunites with Tracee Ellis Ross for Heartwarming Dad-Daughter Photo

Tracee Ellis Ross reunited with her father in a heartwarming photo shared on social media. The duo looked adorable. Most people know Tracee Ellis Ross as the daughter of music legend, Diana Ross, but it takes two to make a child, and while her father, Robert Ellis Silberstein, is not a famous musical prodigy, he is a well-known music executive and a businessman.
Tracee and her dad spend a lot of time together, even though some would argue she is closer to her mother. Although they've not been seen spending time with each other of recent, they reunited for a good cause.
Robert posted a photo on Instagram with Ross, at the Fairfield County Community Foundation. The father was dressed in a plain white shirt with a blue dinner jacket, while his daughter wore her signature red lipstick and a Burberry shirt.
The "Blackish" star had her right hand around her dad's neck, and the duo wore a huge smile. While the father had his face bent, with his eyes closed, the daughter made a goofy face.
Their combined look is heartwarming, and Tracee's nose pointed out the resemblance between the father-daughter duo. One follower commented "Just like her dad; the same nose," while another wrote, "You look fabulous as always." The 46-year-old actress's resemblance with her dad goes beyond the physical; she credits him for her sense of humor.
The comedy actress once posted a video with her dad; the two of them were joking around. The video showed the 73-year-old juggling lemons while Ross laughed at his antics. At a point, Robert shouted, "America's got talent," while his daughter responded with "No, you have none."
In her caption for the video, the actress wrote:
"So much like him."
Robert may not have the talent for juggling, but when it comes to the music business and managing artist, he has plenty. The New Jersey native managed artists like Billy Preston, Meat Loaf, and Chaka Khan.He also managed his ex-wife, Diana.
The ex-lovers were married for six years and had three children — two biological, and his step-daughter, Rhonda Gordy. Although it was never confirmed, reports had it that Robert blamed the end of his marriage on his ex's relationship with Berry Gordy and his recording label, "Motown Records."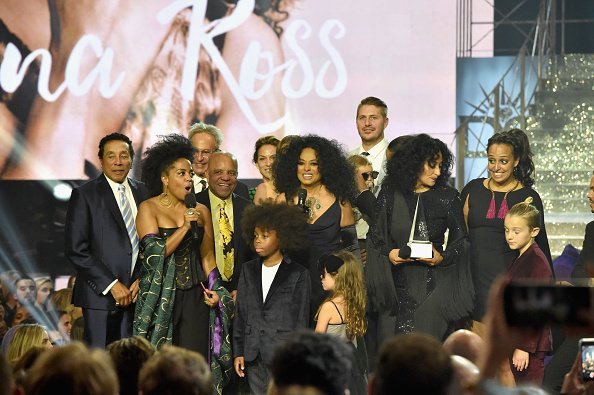 Berry Gordy, Diana Ross, Robert Ellis Silberstein and their children at the 2017 American Music Awards in California. | Photo: Getty Images
It led to a lot of bad blood between the trio, but all that appeared to be over when the father-of-three joined Diana and their children on stage to receive the "American Music Awards, Lifetime Achievement Award," in 2017. Robert is still close to his stepdaughter, and legally, he is her father.
Please fill in your e-mail so we can share with you our top stories!