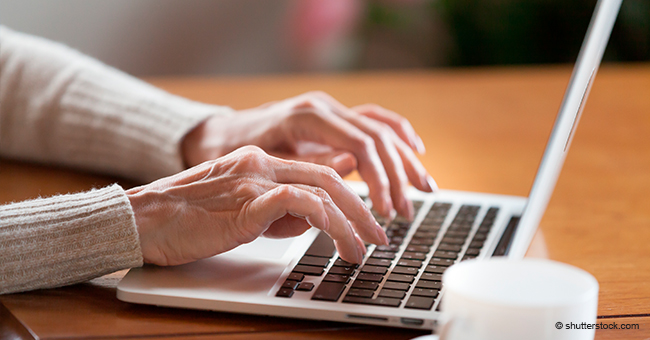 Retired Teacher Shared Emotional Letter to Parents and It Goes Viral
Children are the future leaders, but how hard is it to teach the right ethics and keep them enlightened and informed within the four walls of a classroom? A former seasoned teacher explained things from her perspective in a letter that went viral.
Should students pay attention to their parents and disregard their teachers, or do both the parents and teachers share equal responsibility in leading them through the pathway of education? The topic of discussion initiated in a penned letter by Lisa Roberson was tagged "Parents are the problem."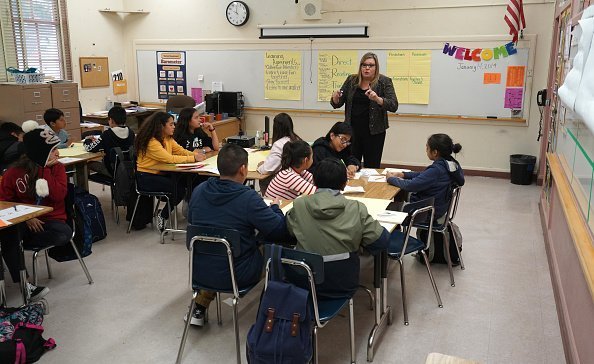 The LAUSD's chief academic officer teaching a group of students at El Sereno Middle School | Photo: Getty Images
The retiree expressed her grief in the educational system, firstly, she addressed those who are ignorant of how a public school operates yet they are quick to clamor for educational reforms.
Then she moved on to the parents; she claimed that the pupils are quite a handful and that their parents who are supposed to guard them morally and help build their character, teach them nothing.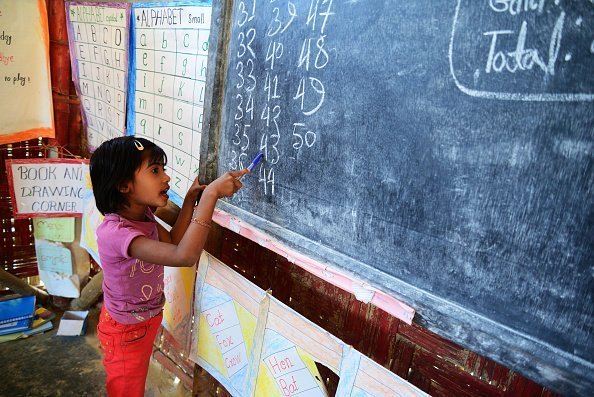 A young child studying in a school | Photo: Getty Images
She continued by saying that parents do not take "parents night" seriously, they do not attend school meetings and events that have to do with talking about the progress of their wards.
Parents also neglect to get the essential things needed for a child in a classroom, they also fail to exert authority on their kids, and they don't ensure their assignments get done. In her words:
"As a retired teacher, I am sick of people who know nothing about public schools or have not been in a classroom recently deciding how to fix our educational system. The teachers are not the problem! Parents are the problem! They are not teaching their children manners, respect or even a general knowledge of how to get along with others. The children come to school with shoes that cost more than the teacher's entire outfit but have no pen and paper. Who provides them? The teachers often provide them out of their own pockets. When you look at schools that are failing, look at parents and their children, Do parents come for parents nights? Do they talk with the teachers regularly? Teachers cannot do their job and the parents' job. Until parents step up and do their job, nothing is going to get better!"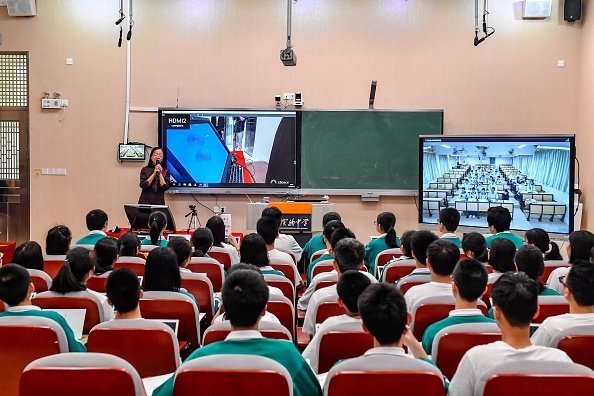 Students listening attentively in a lecture hall | Photo: Getty Images
Her note caused a bit of debate online; some parents thought that the teachers must ensure that the students pay attention in class and do their homework.
They also said the teachers get paid, so it is solely their responsibility to see that their students behave well since they spend more hours during the week in school than in the house.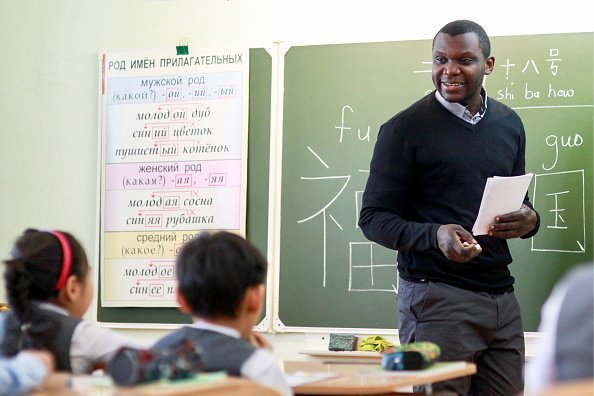 Teacher teaching students in a classroom | Photo: Getty Images
Some other parents agreed with the contents of the letter, but a few percents felt that the children's mannerism should not be a concern of any teacher.
There are two sides of the coin, and none is willing to back down!
Please fill in your e-mail so we can share with you our top stories!